or alternate title.....
Probably The Last Birthday Party I Ever Put On
Seriously, what was I thinking? Why couldn't I have just booked a Chuck E. Cheese's Party Package? They were too young and there were way too many boys to attempt a baking party (there were a few more boys missing from this picture). But I had seen this cute idea on One Charming Party

and Amy Atlas and had visions of seated, attentive children with their adorable little chef's hats on, happily shaping pizza dough......
You would think I've had enough Mom-experience to know better.
I can laugh about it now that it's over. Although it took me a day or two to recover. But Gus thought it was pretty much the best day he's ever had in all of his five years. So, mission accomplished in the end. It was just almost the end of me!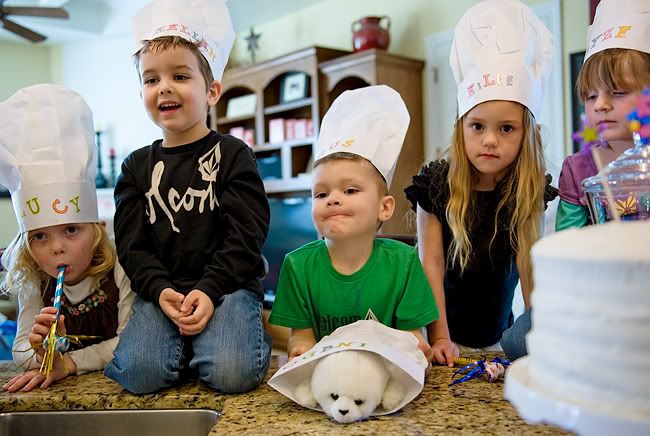 This is what Gus does when I tell him to smile for a picture.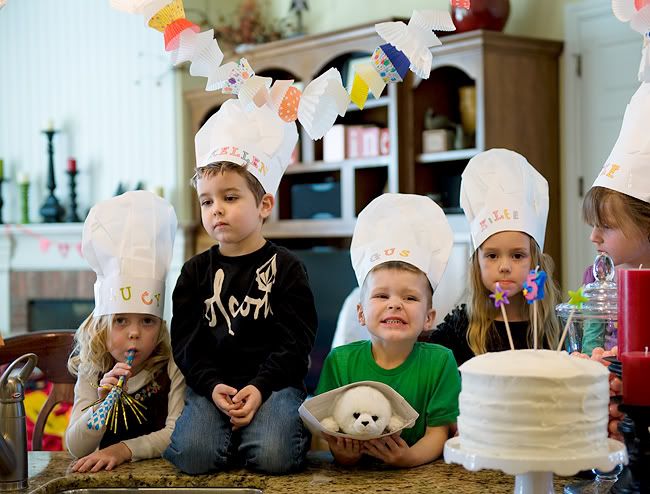 (Notice Chuck the seal in his chef's hat.)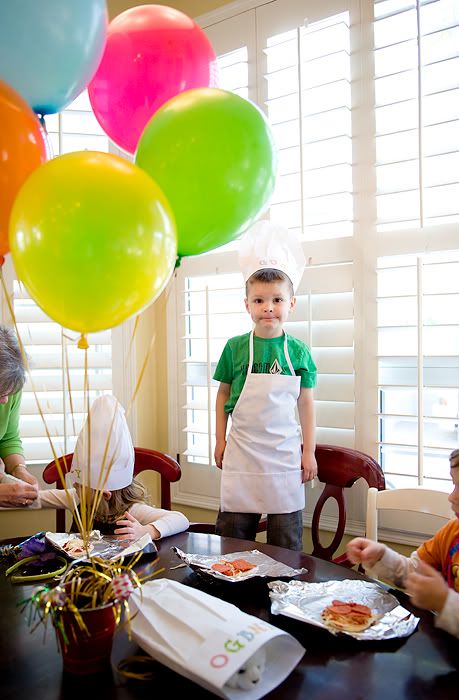 We did pizzas, soft pretzels, fruit kabobs, jello jigglers, and cupcakes. Whew!! I know! Right?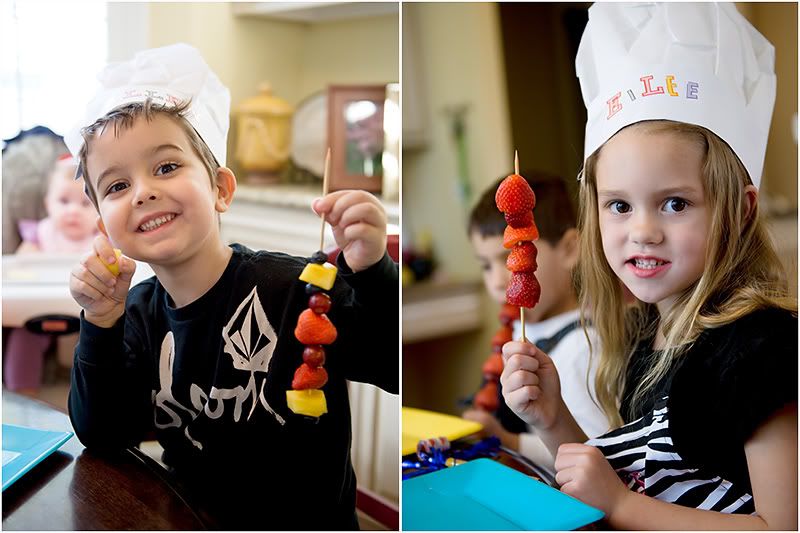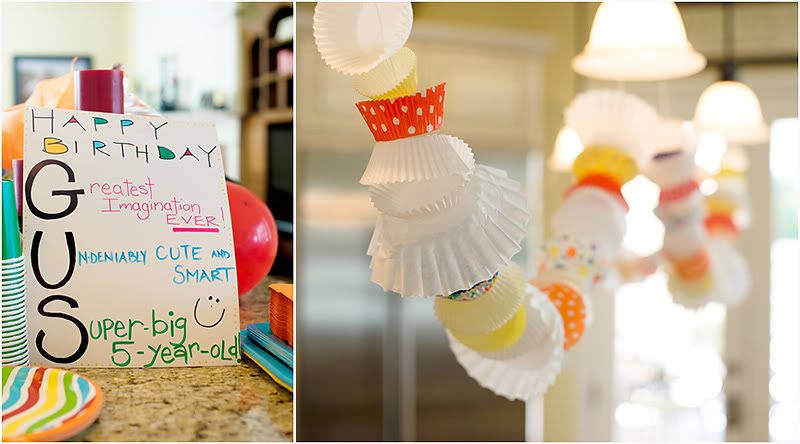 And then it was time for the birthday cake.
I absolutely adore this picture. I love the look on that little face. The magic of this moment shining in his 5-year-old eyes. Love. it.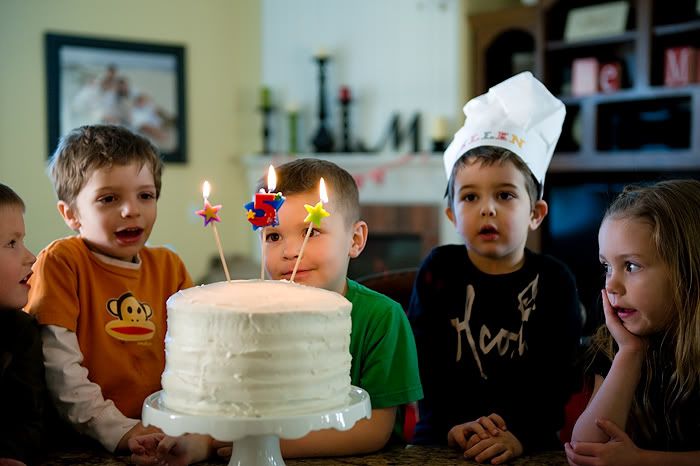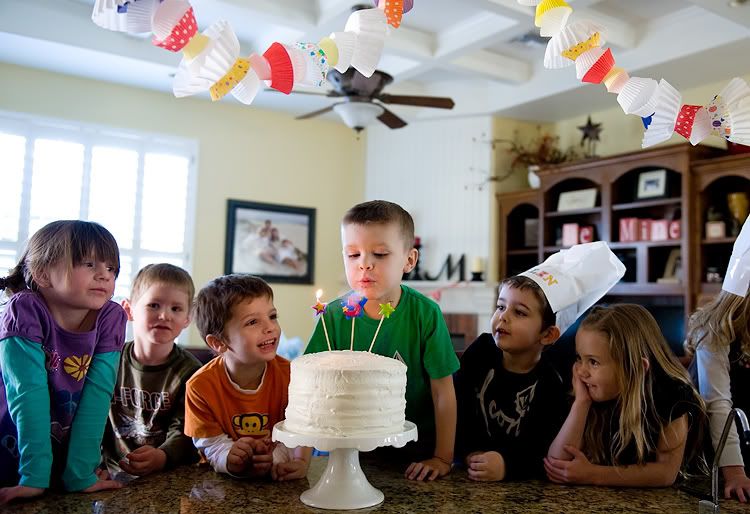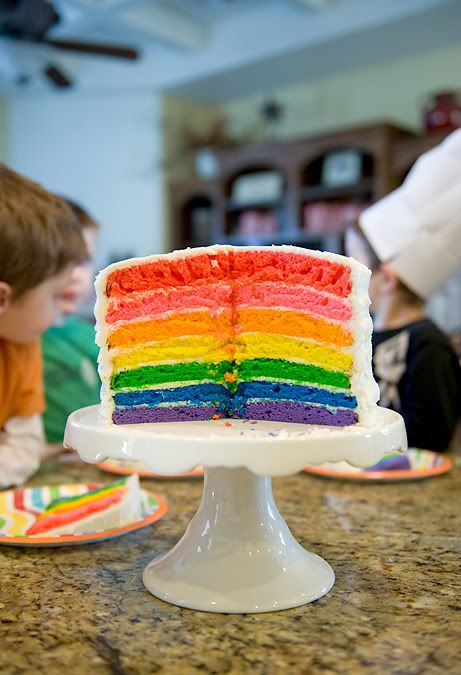 Aaaahhh. The rainbow cake.
(Took me most of a day to make but I shall not dwell on that.)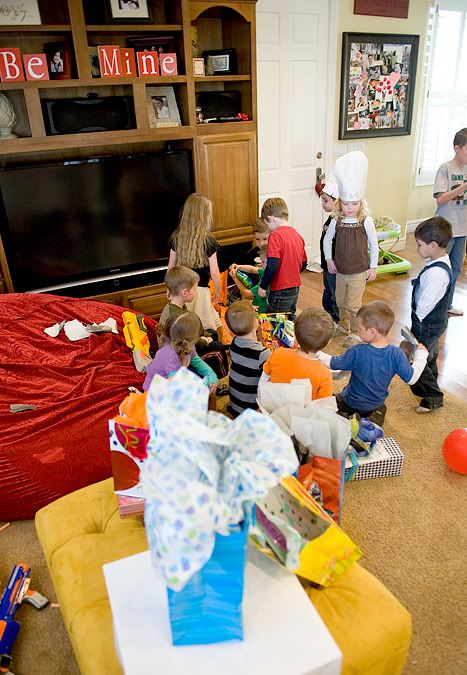 And Gus's favorite part of the whole party! Opening the presents.
It was a frenzy & he loved every minute of it!
And then my mom & I practically collapsed on the floor.
I thought about calling my visiting teachers to bring me a meal.
Favorite thing about being five........."cuz I can climb shelves"
Favorite color................................. green
Favorite toy................................... Chuck the seal
Favorite pillow............................... penguin pillow pet
Favorite thing to eat....................... kiwi & cookies
Favorite baby................................. baby Caroline
and What do you want to be when you grow up?........a pool guy