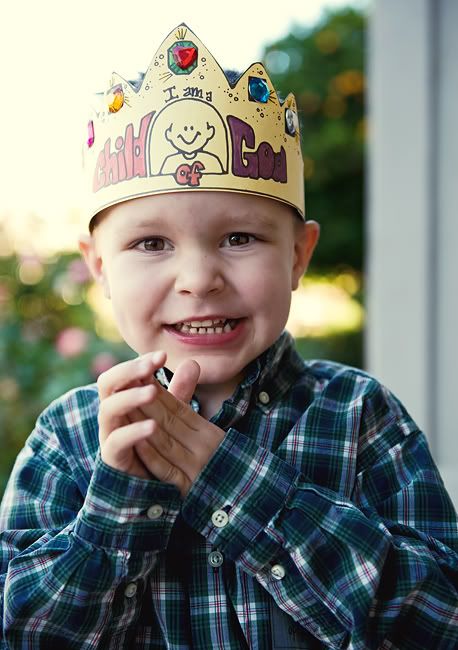 My baby boy is now a Sunbeam.
No more playtime & snacktime & toys & bubbles.
It really bites getting older.
He did pretty well, considering that he had been rudely woken up from a sacrament meeting nap on Dad's lap right before......
Gus is really good about leaving us for nursery & preschool......which is
so
nice.
He hardly looks back at us.
He's my little
Mr. Sunshine.
He insisted I also take a picture with his truck.