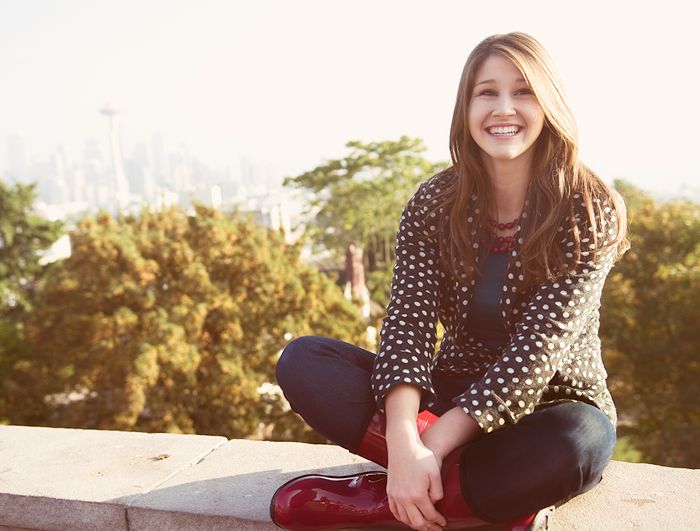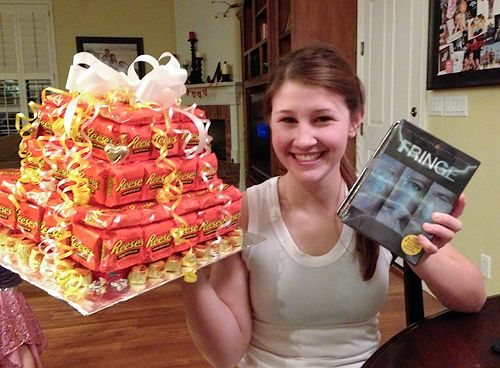 I made her a Reese's candybar cake & got her the first four seasons of Fringe, our latest obsession.
But what she wanted most for her birthday, was to go skydiving.
And somehow I ended up getting talked into doing it too!
It was insane! And we both want to do it again!
But on her actual birthday, she did this....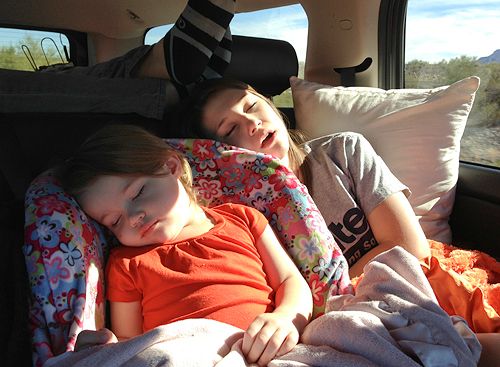 ....on our way to Disneyland,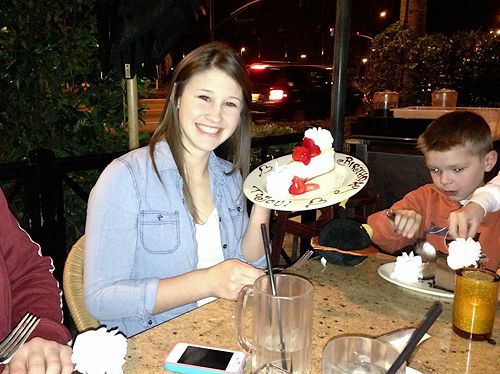 and had dinner at the Cheesecake Factory when we got there.
I try not to focus on the fact that she will be gone in a few short months. That the days of having all of my kids at home is coming to a close. Gone forever. Chapter closed. It's freaking me out!!!
I'm SO proud of you & your many talents & accomplishments. You've set the bar high for your sibs & I'm glad. You are beautiful inside and out, and I'm going to miss you like crazy when you leave our nest. I love you! Love, Mom