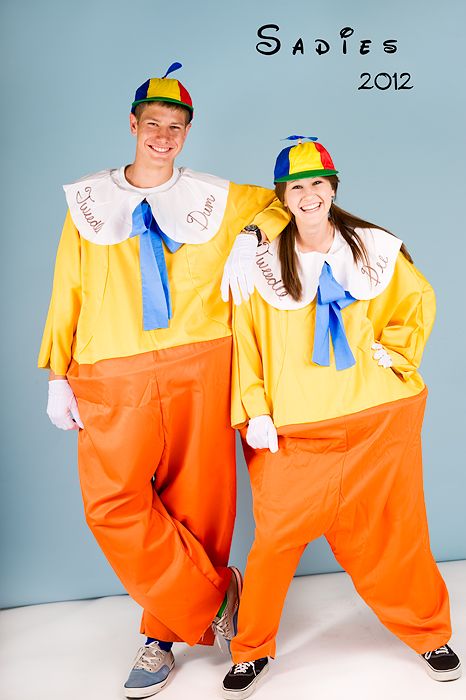 Sadies had a Disney character theme this year. I don't know when they started having themed Sadies dances. Back in my day, we just wore matching shirts. Much easier. But this is pretty fun.
Mars didn't want to be anything 'typical', of course. No Cinderella & Prince Charming or Beauty & the Beast. So we came up with Tweedle Dee & Tweedle Dum from Alice in Wonderland.
She & her date, Josh were pretty funny......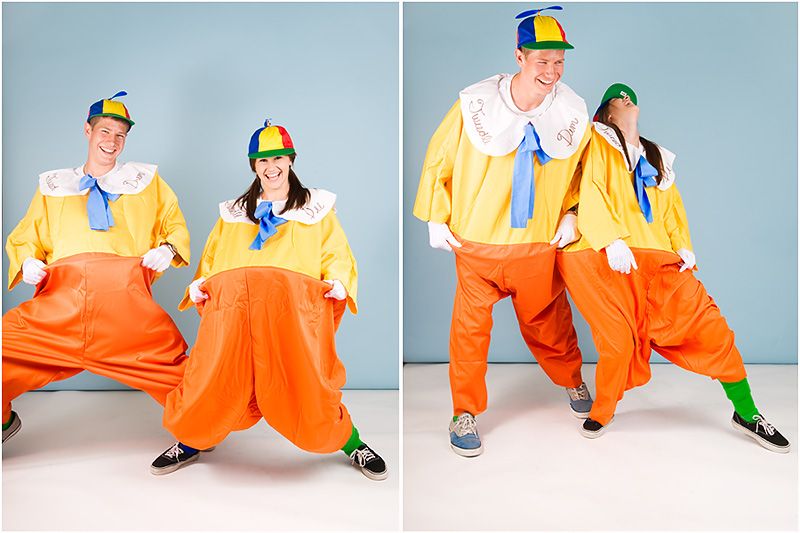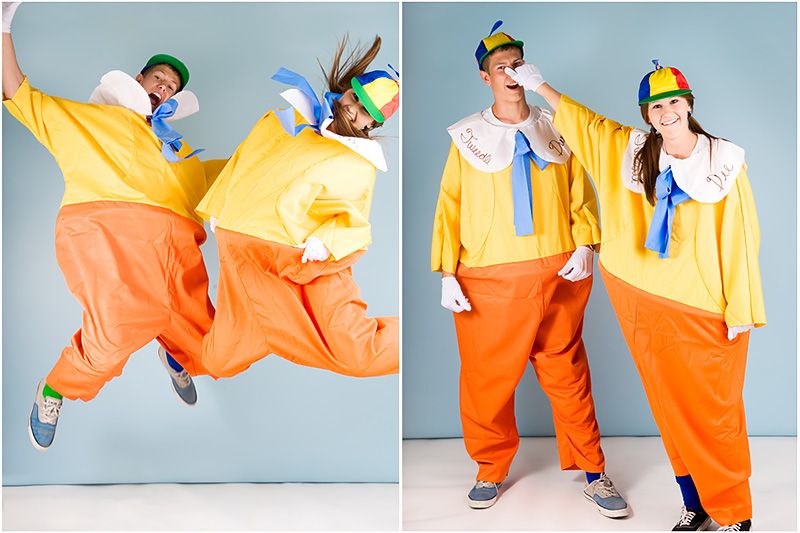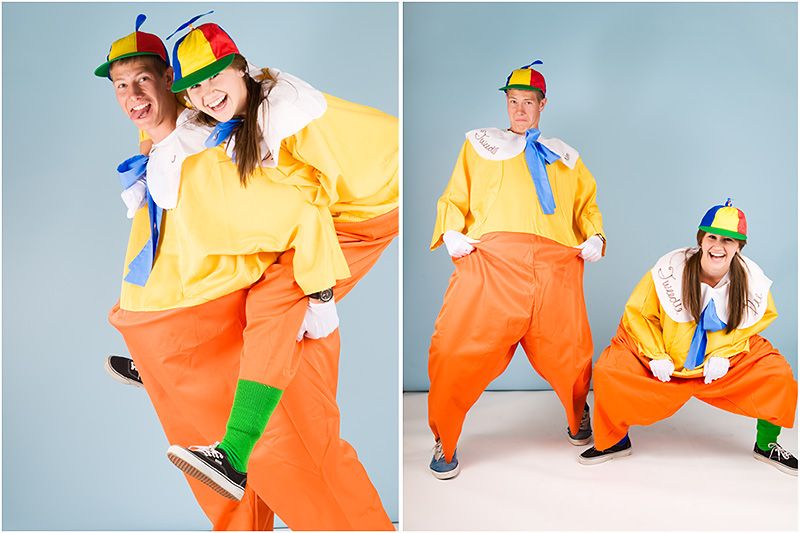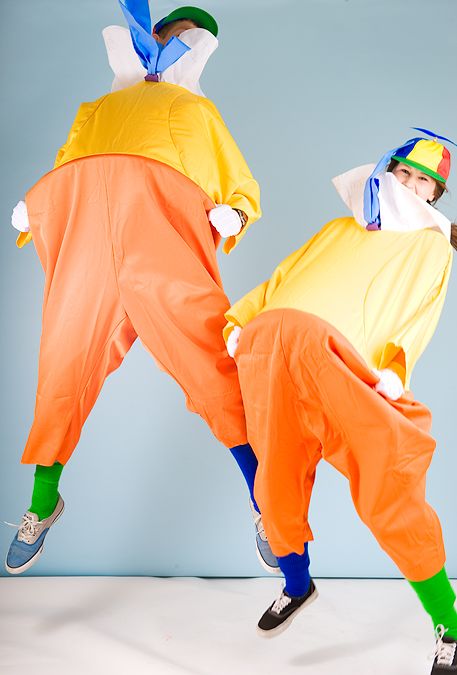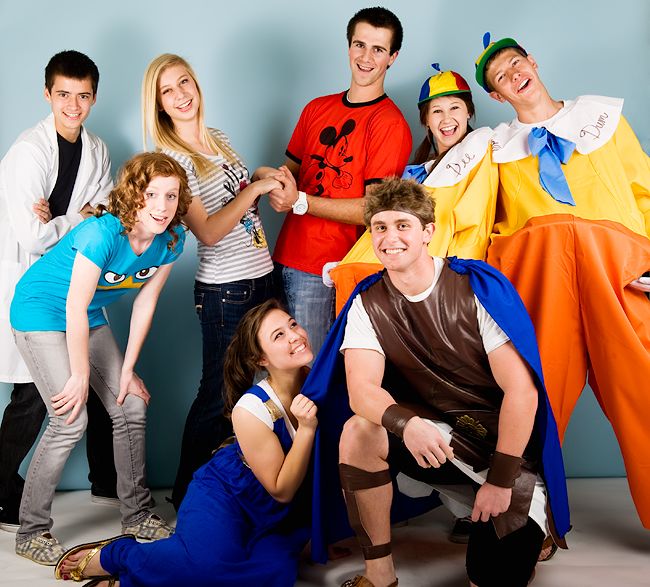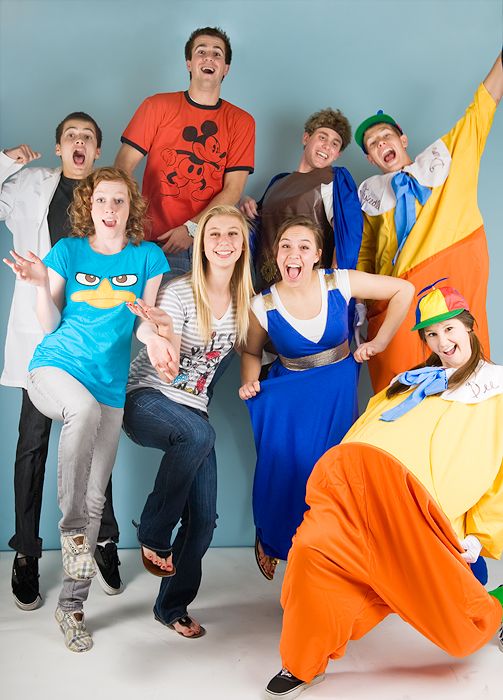 We had the group over for the dinner & pictures part.
And they can't do anything normal. No. It had to be pasta dumped in the middle of the table because "it's funner that way."
And when they go goofy-golfing for the day activity, they'll play while tied to their date. They're so creative like that.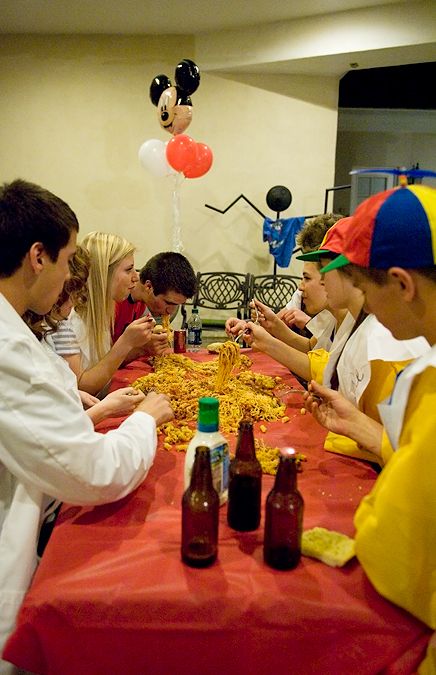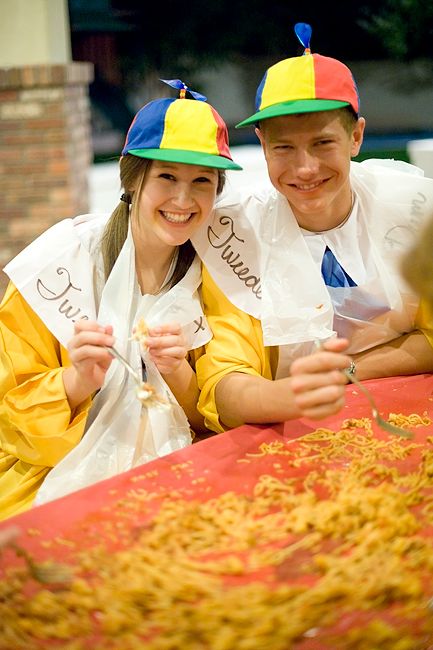 Awwww. Look at them in their garbage bag bibs.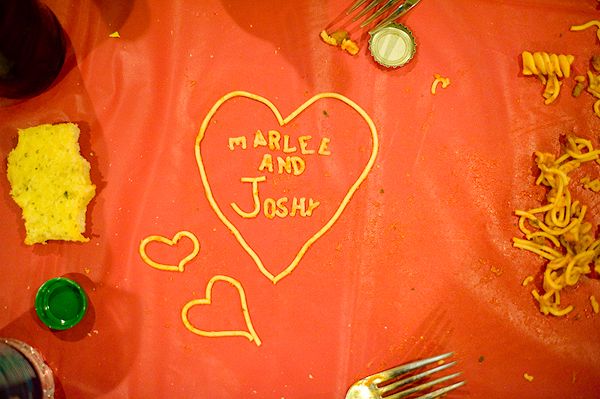 So adorable! :)