I'm kind of obsessed with hiking right now. I usually am this time of year for some reason. Maybe it's just because the weather is so fabulous right now or something, but I just crave it.
I usually just talk about going hiking, and then never get around to it. But this year I'm actually getting out there. Thanks to Michelle, who will plan it & make it happen. And it's so fun!!
We've gone on two so far. We took some of our kids to the Wind Caves in Usury Park one Saturday morning.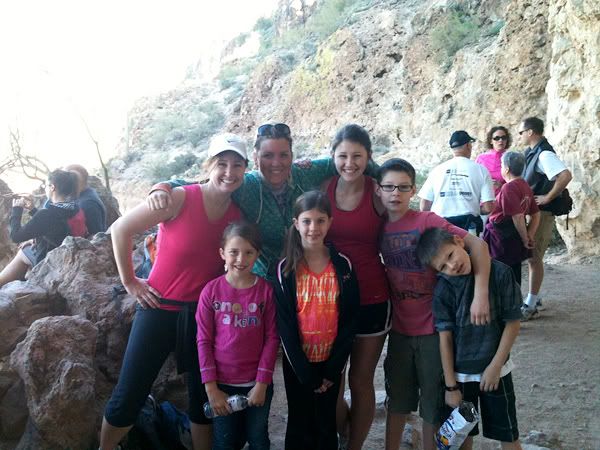 Up towards the top there was a lady who had supposedly broken her ankle.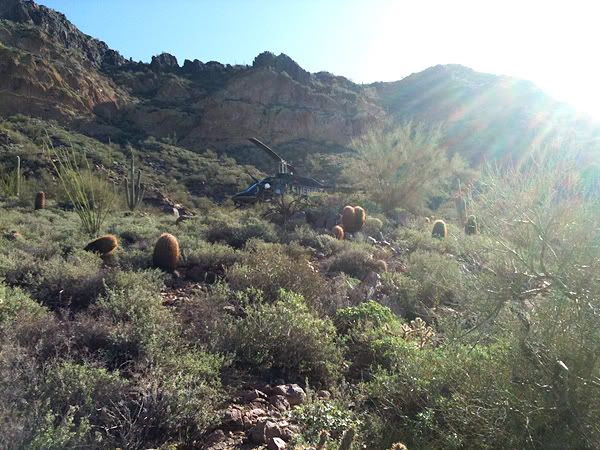 On our way back down the trail ,we watched as a rescue helicopter came in & landed as close as it could, while hordes of emergency medical people were hoofing it up the trail......I swear to you there were probably twenty or so. With a stretcher on one big, fat wheelbarrow wheel.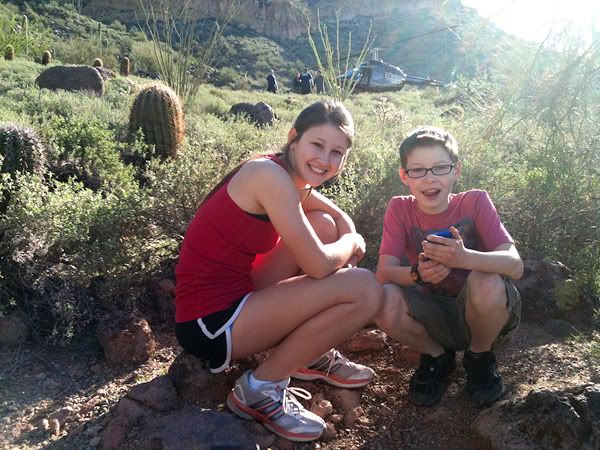 The helicopter landing was very exciting. We had to stop & watch for a while & take a million pictures & video.
These guys don't get out much.
So then, when we get back down to the parking lot, we see this.....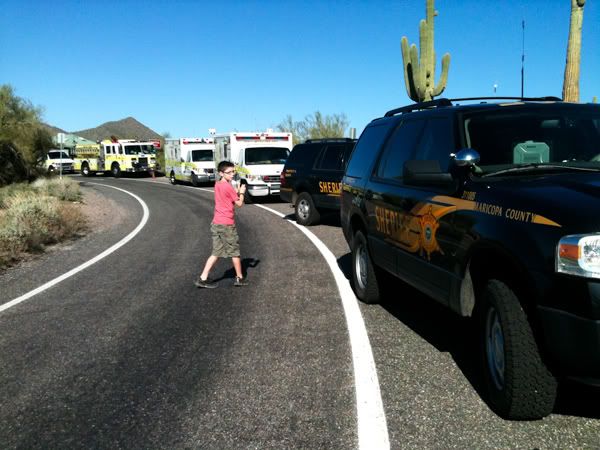 A huge line of emergency vehicles from all over.....City of Mesa, Apache Junction, Maricopa County Sheriff's Office......I couldn't fit them all into the picture. This is probably half of them.
All of this, for a broken ankle!
Must have been a really slow day or something!
A few weeks later, I hiked Flat Iron with Michelle & some of her family.
It's basically the top of Superstition Mountain. And it's not one you bring the little kiddos on. I think it's about 6 miles round trip, but it's alot of climbing.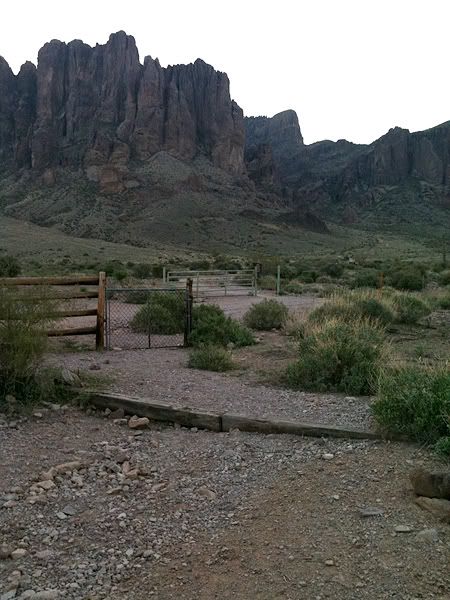 the beginning of the trail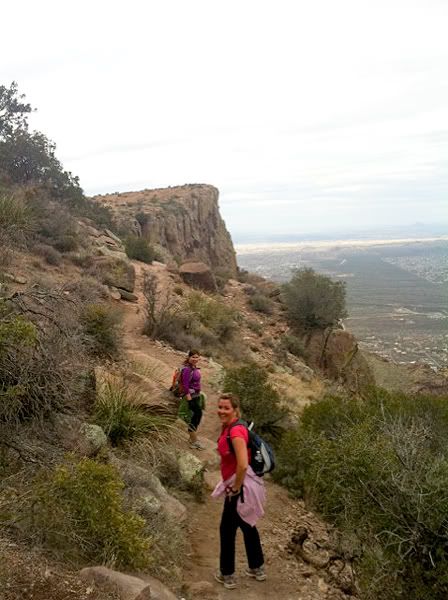 It was such a great workout.
But hard on the joints on the way down for us old people. :)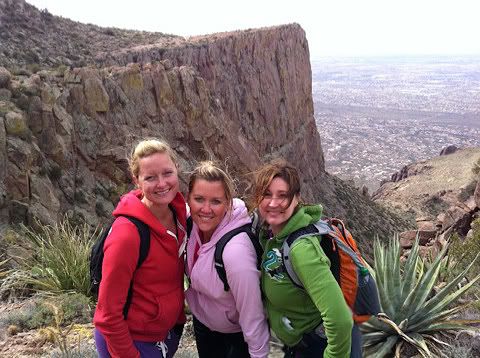 I packed a can of Diet Coke for the top. And cookies.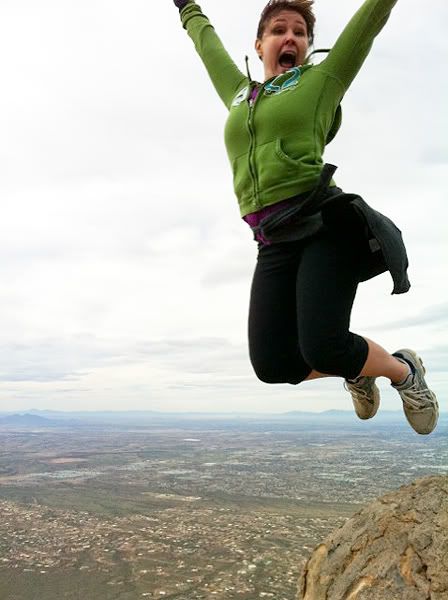 It's a spectacular view from up there.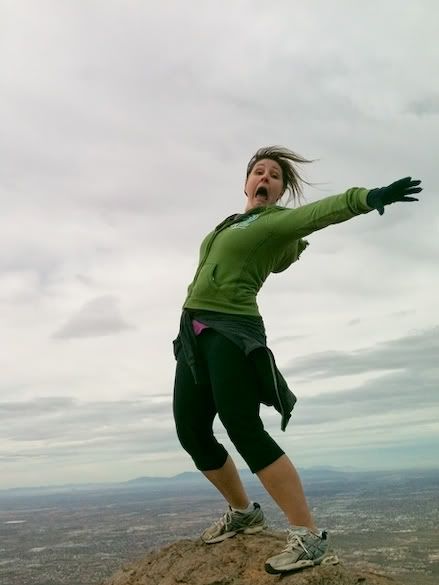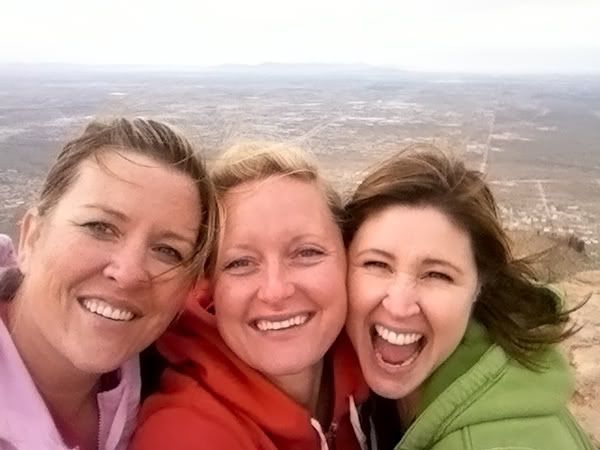 This past Thanksgiving, the night before, a small plane crashed into the mountain killing all on board, including 3 small children. I remember hearing about it on the news when it happened.
The crash site is right at the top of this Flat Iron trail.
You can hike right up to it.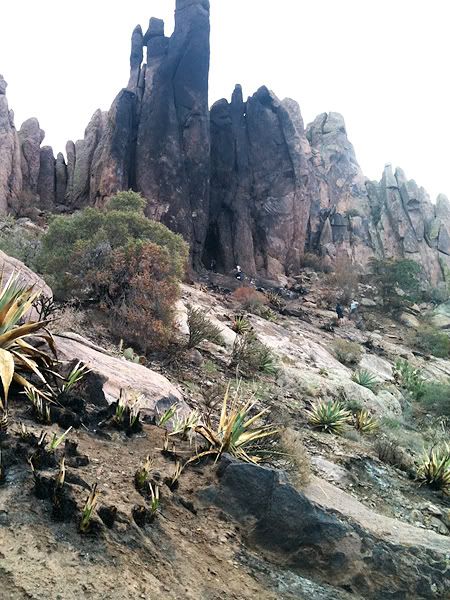 They took away all of the bigger pieces, but there's still alot of debris. Melted glass & metal bits & stuff.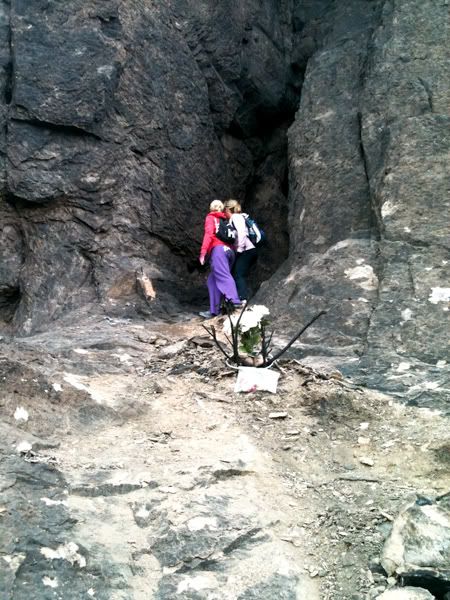 There's kind of a memorial up there. Some stuffed animals, Christmas cards, flowers. The mom was not on board & lost her whole family that night. It's the saddest thing to think about.
And then......it's the craziest thing......we were hiking back down & happen to run into the mom of those kids that died in the crash, who was hiking up there for the first time since the accident. Crazy, huh?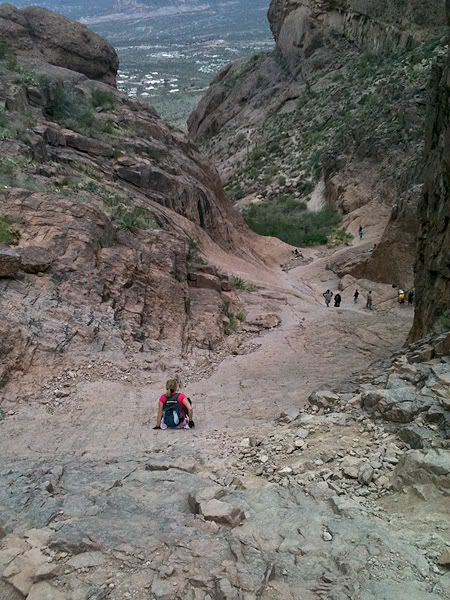 This part is called the 'bowling alley'.
It's where alot of people stop & head back down, because it gets pretty steep from there on. But not us!!
Can't wait to do it again!