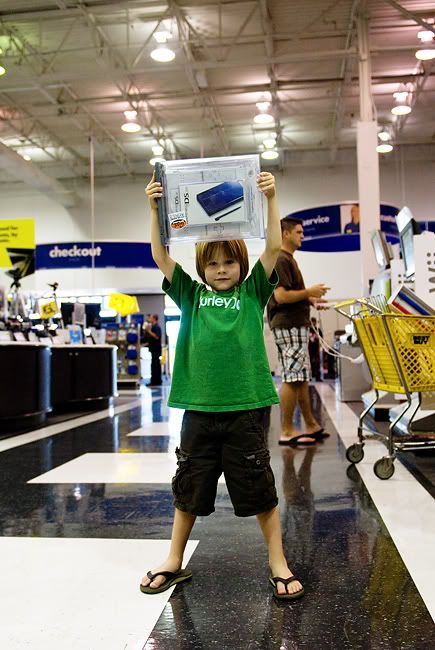 When each kids' birthday comes around, I secretly hope & pray that they'll choose the
no-party
option
.......where instead of a birthday party
(shoot me)
, we go on a special birthday date wherever they want to go and get to pick out a bigger/better present from us.
Zane's had his eye on his very own Nintendo DS for a while now, so this was an easy decision for him. So we headed to Best Buy & picked out a blue one.
It was pretty much the best day of his life.
He's no longer at the mercy of older brothers for a little DS time, which was a total drag for a little guy.
Seven's going to be good.
Happy Birthday Zaners!
We love you!!!