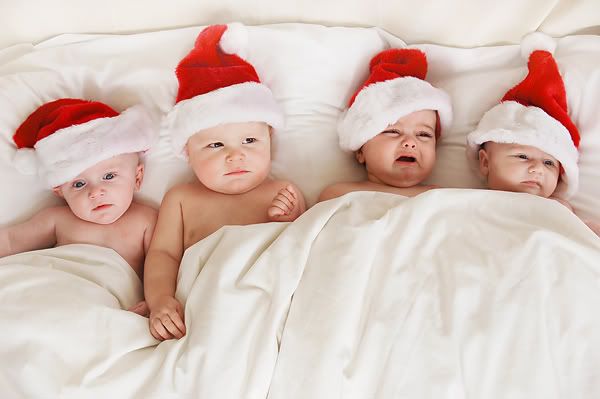 These 4 little cousins were all born the same year. My Gus being the oldest
(and fattest).
So we call them the Fab Four. And whenever we're all together, which doesn't happen too often, usually at Christmas, we like to get a picture of these guys.
They're 2 to 10 months in these first 2 pictures.......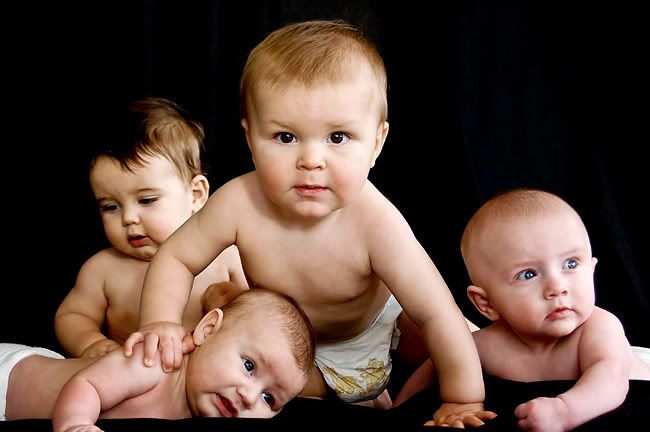 .......this one being my FAVORITE. I laugh
hard
every time I look at this picture. My giant porkchop plowing over the smaller, helpless babies. He sat there until he realized it was
'
MaMa
'
behind the camera & headed for me.
So. Funny.
And this was the following year.
I have about a hundred outtakes of alot of screaming & crying & drooling & 'I'm outta here's' until we figured out to just give them candy canes.
And this was last month, at our family reunion. They're all about 3 years old now.
The last day of the reunion we realized we still needed to get a Fab Four shot, so we pretty much herded them like little sheep against this fence to get one.
They love to play together now. So it's a bummer we don't all live in the same town. Especially since every day Gus asks me at least twelve hundred times (not exaggerating) if he can go to Bronson's house........which is in Prescott. Maybe one day we'll all live a little closer. But until then I'm hoping Gus will completely forget about his cousin Bronson so I can have some peace & quiet around here. Sheesh!