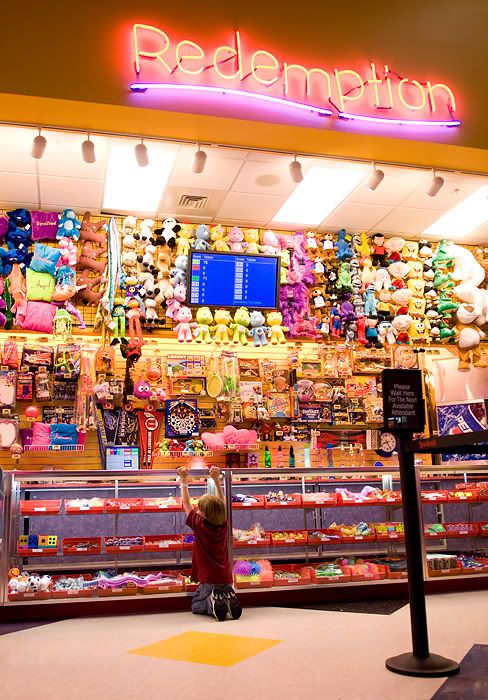 ........
my nightmare!
Just when you're trying to get the he** out of there.......
The ticket redemption counter.
I get anxiety just thinking about it.
The gleaming rows of plastic shiz.
The attempting to explain to a 3-year old that he doesn't have enough tickets for the
big
car.
The indecision.
The whining.
The headache.
The pure joy a 2-cent parachuting alien guy can bring.