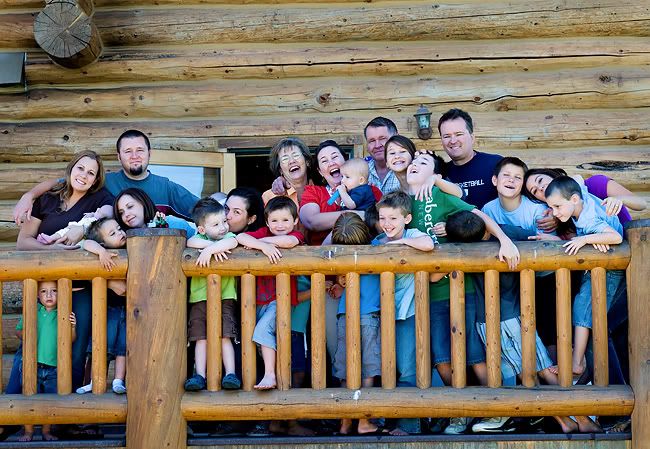 I have to admit, a family reunion in a lodge in the-middle-of-nowhere, Utah, with about 200 people, sleeping in bunkbeds, is not my idea of a vacation. But we hadn't made it to one of these reunions since 1999
(I know this because that's where Max was conceived.... in a tent).
So it was time to make a showing before my parents disowned me. Not that I don't love my family. I have some great peeps. And there's alot of them. I have over 60 cousins on this one side! But it's hard to make a vacation of it. I'd rather spend vacation time on a beach somewhere, ya know? And I couldn't help thinking the whole time that last year we were here. But we packed up the Suburban & headed ........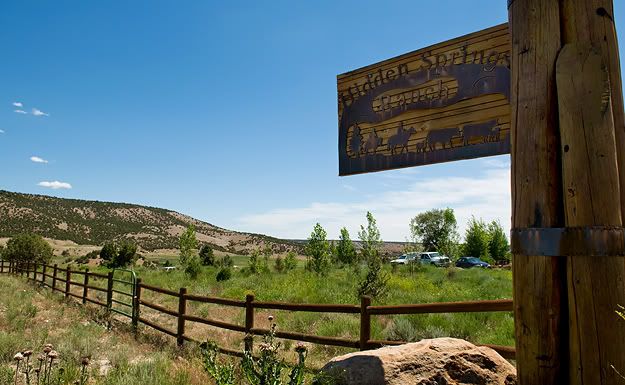 ........here.
Altamont, Utah.
About 2 1/2 hours east of Salt Lake.
Middle. Of. Nowhere.
But my great-grandparents homesteaded this area. And so my grandpa grew up here, and met grandma here. So I loved it because of that.


My beautiful little sister, Jen, and her boys.
Cory was home studying for the Bar.
My awesome sister Holly & her darling family.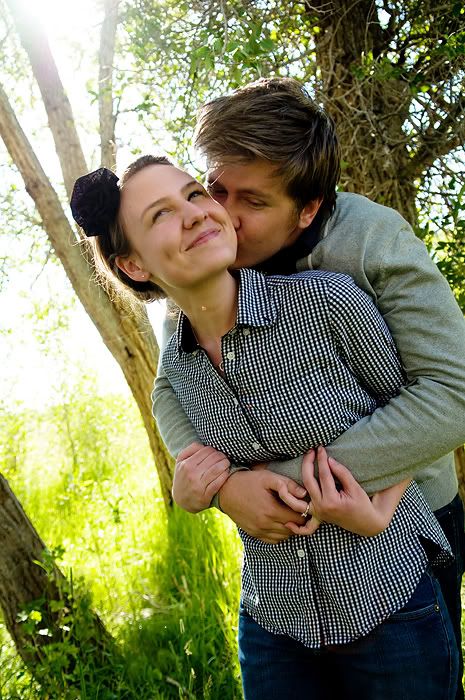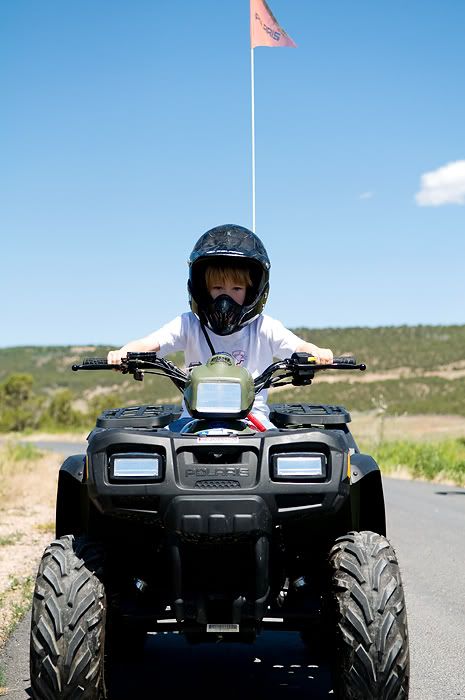 Zane's first solo ride on an ATV.
There were alot of ATVs up there & my kids were
loving
it.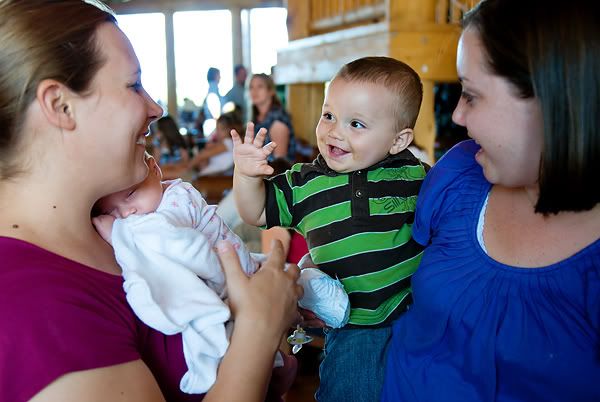 My Aunt Wendy & Uncle Bryce & family.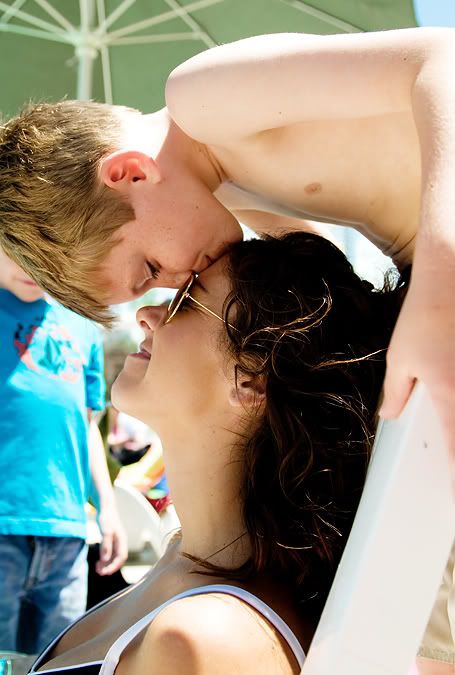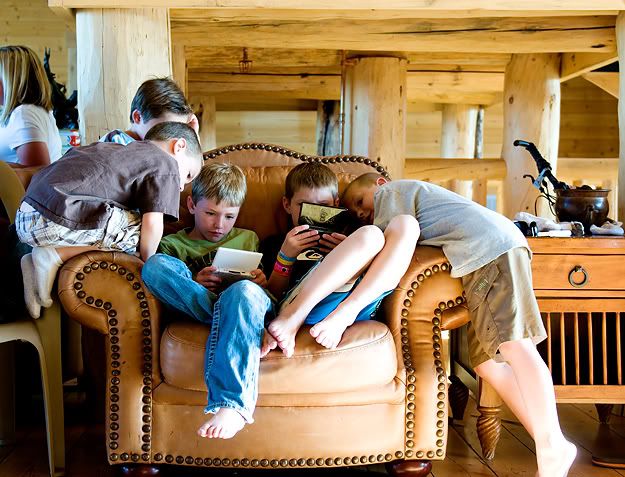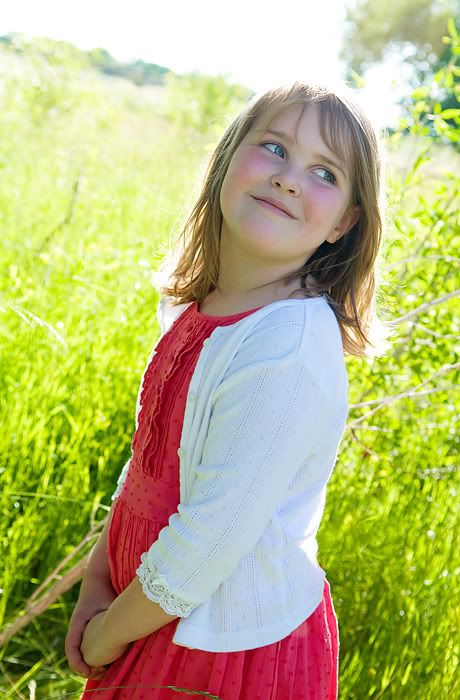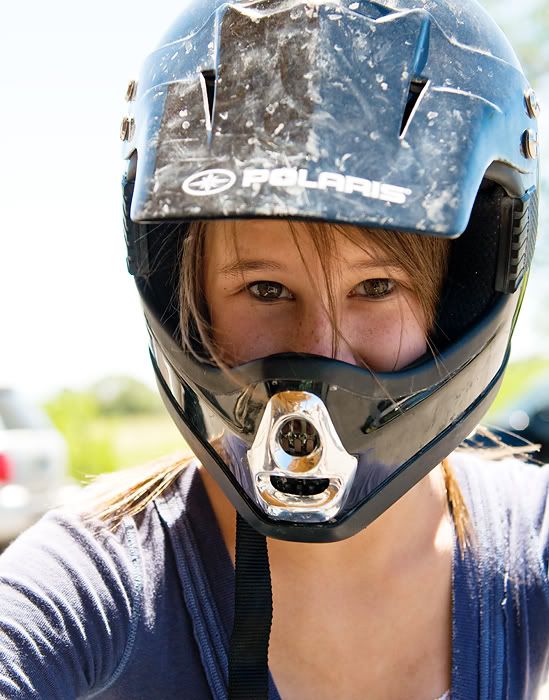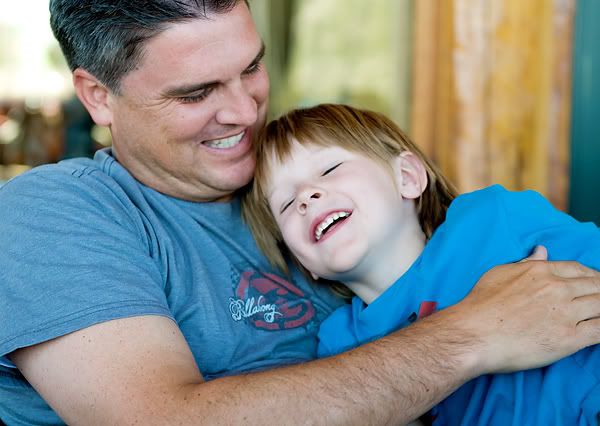 My brother Shawn playing the game show host for a Family Feud game.
He was the shizzle.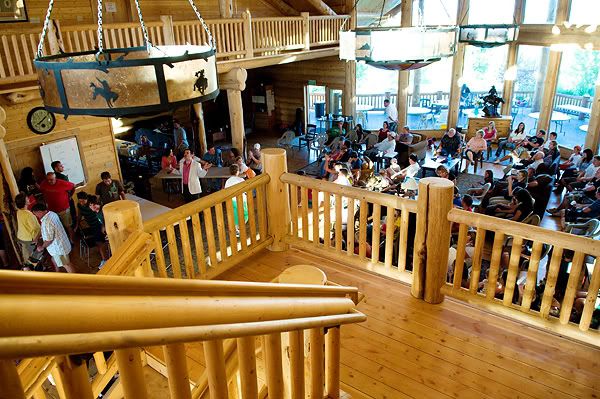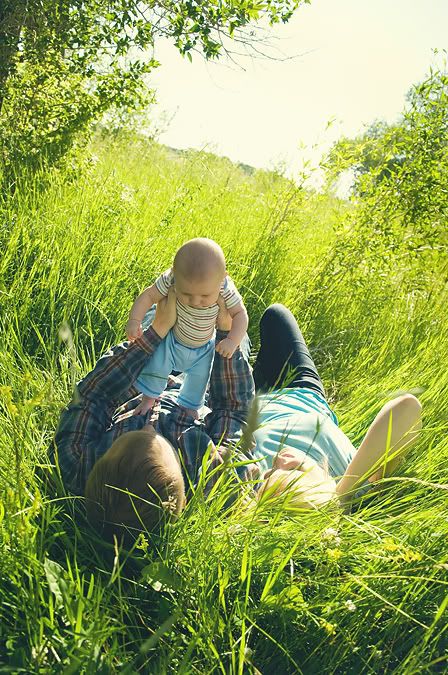 Aunt Janet & Uncle Steve.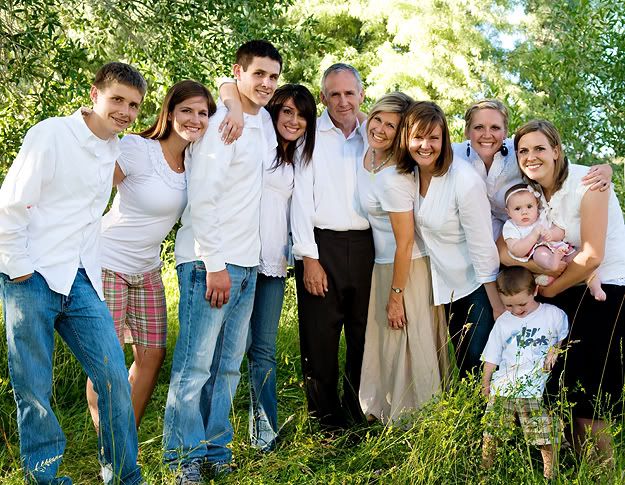 Aunt Connie & Uncle Steve & family.
Does it get much better?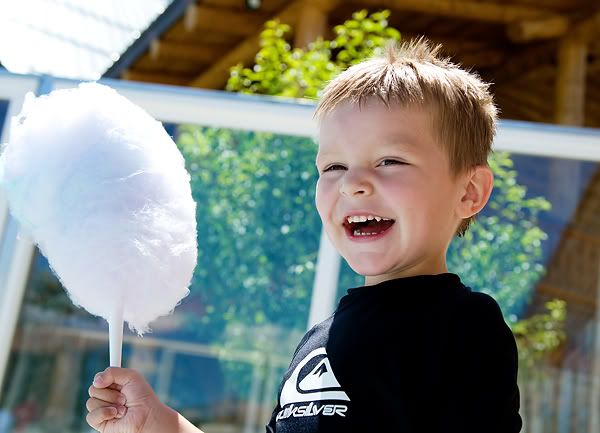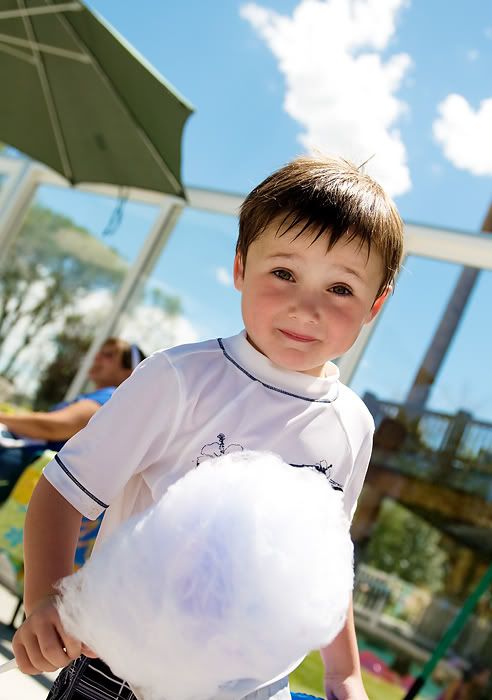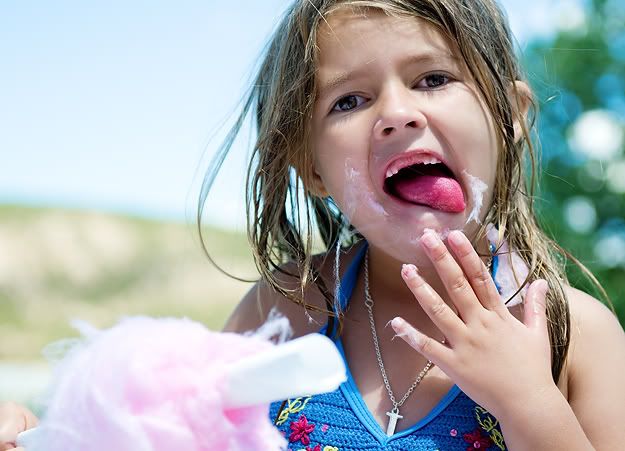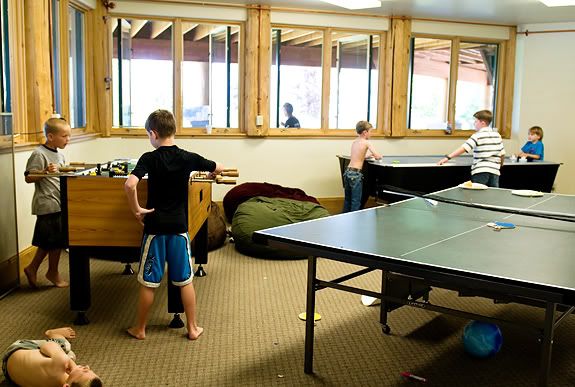 The game room.
My Mom's very first ATV ride.
This was a big moment for her. She said she wanted to ride on one before she died.
Look at how much fun she had!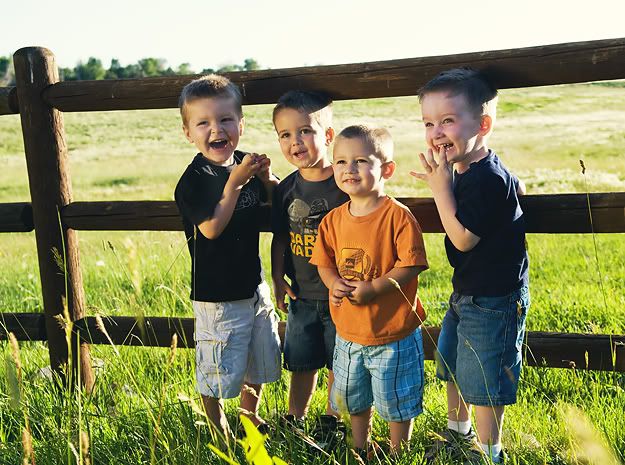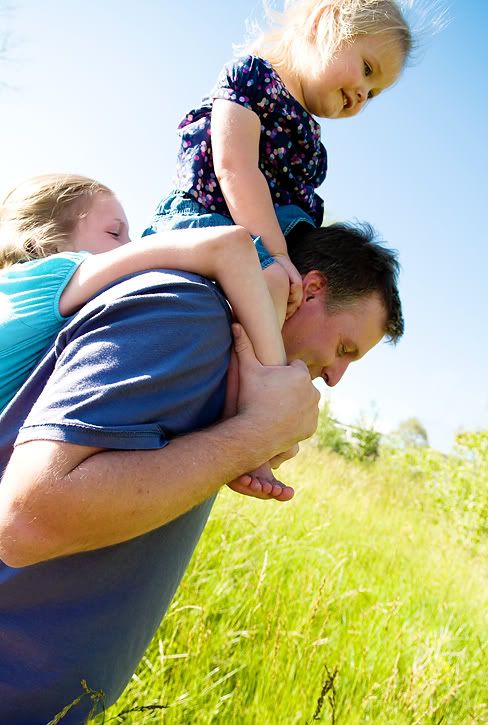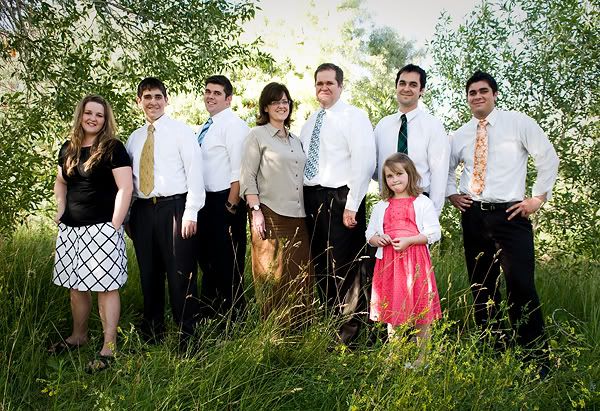 My Uncle Greg & Aunt Cathy & family.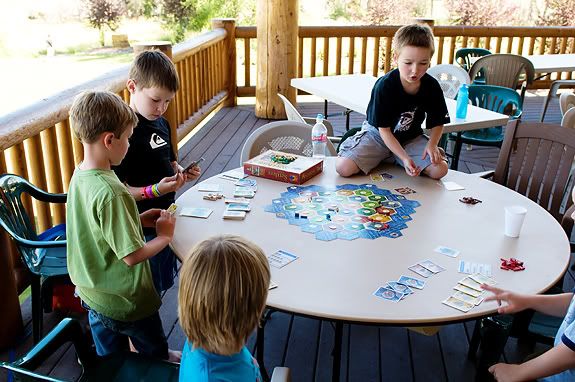 These boys swore they knew how to play Settlers. Rigghhhht.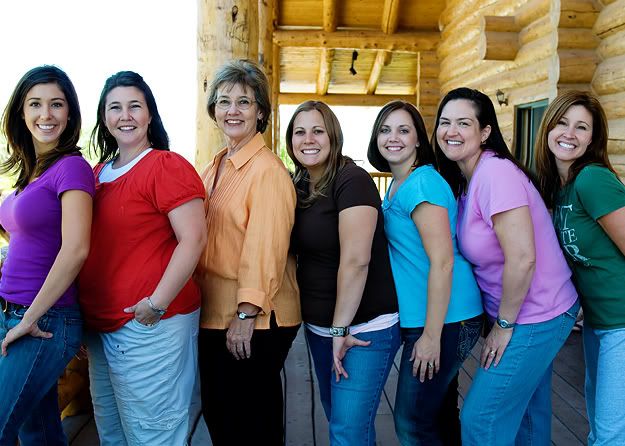 My 2 sisters, my Mom, and my 3 sisters-in-law, and me. Yes, I was there.