When I first started this blog, I tried to think of a cute, clever name for it, and eventually came up with 'on cloud 8'.
For two reasons.
First, because our lives are not perfect. We're usually hanging out on cloud 8 instead of cloud 9.
Sometimes cloud 7 or 4 or 2, but usually cloud 8. And we like it here.
Second, although I liked to pretend that I was waffling about having a sixth baby, I really knew I would. I would get that feeling that someone was missing all the time. Like when I'd be leaving somewhere with all the kids & counting heads in the back of the Suburban, & it would feel like I didn't have everyone. Weird, I know. But it happened alot.
That doesn't happen anymore.
Probably because every seat in the Suburban is full!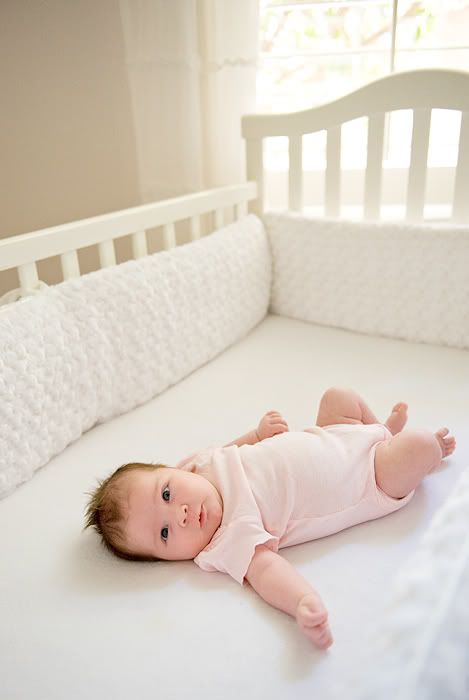 So now we're a party of 8.
And we are truly on cloud 8, and loving it!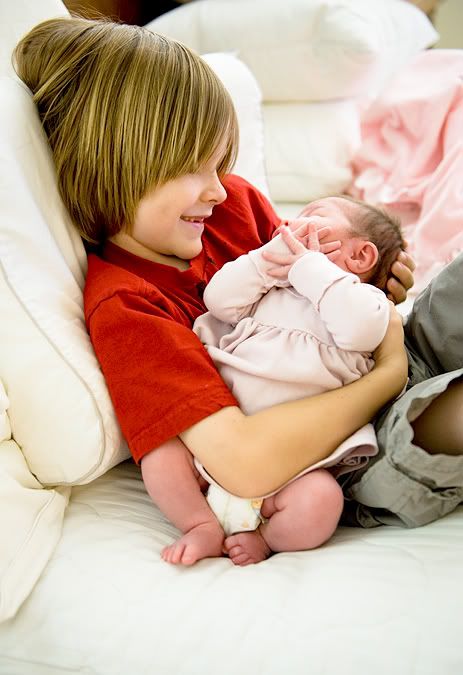 This little guy, I would have to say, out of all my boys, is the most enamored of his baby sister.
He's the first one to run to her & love on her when she fusses. And gets very distressed when she cries. He's so good with her & it is just the sweetest thing to watch.
I've been pleasantly surprised at how helpful the older kids have been with Caroline. I think I might even miss them when it's time to go back to school!