A few years ago, we hired a professional sandcastle builder.......yes there is such a thing......to teach the kids how to build a cool sandcastle. Well, we took notes and did it ourselves the following year, and continue to increase our sandcastle skills each year. So, I don't mean to brag, but I think we really out-did ourselves this time.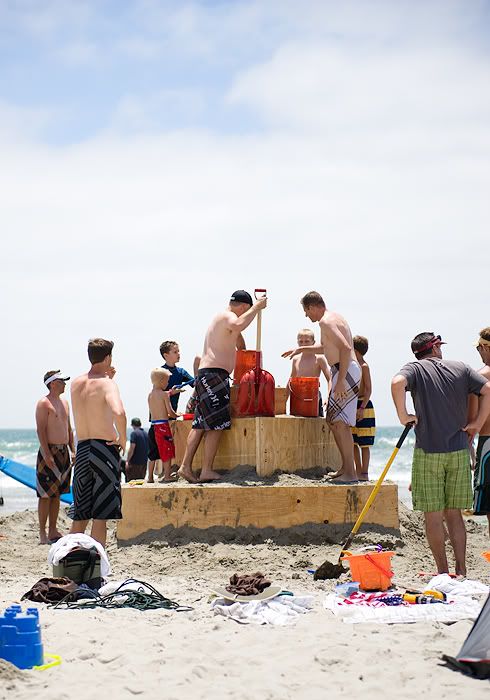 Denny was the foreman of the project and brought most of the supplies........plywood, drill, real shovels, real buckets, trowels, water pump!
OK, so we get a little into it and us adults do probably most of the work.....not that we don't let the kids help out......in fact, some of the kids are definitely more into it than others. Notice that you don't see any of my kids actually helping with the sandcastle. Gus doesn't count because he doesn't actually help. Max was working on his own sand projects. Marlee was doing whatever she wanted to do with all the girls because she's "practically an adult now". I don't really know what Zane was doing. And I hardly ever saw Jake because he was running around with all the guys, hanging out in the jacuzzi and charging smoothies to our room.
But here's how our sandcastle progressed throughout the day. And it really is more like sand carving.
And was

so much fun.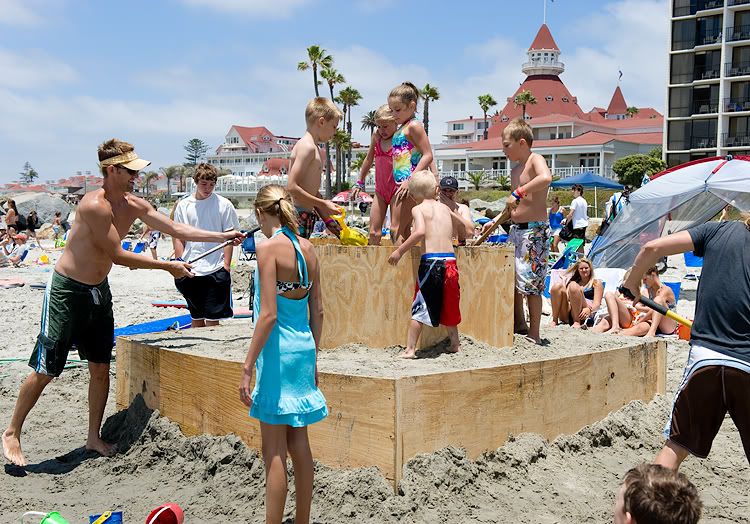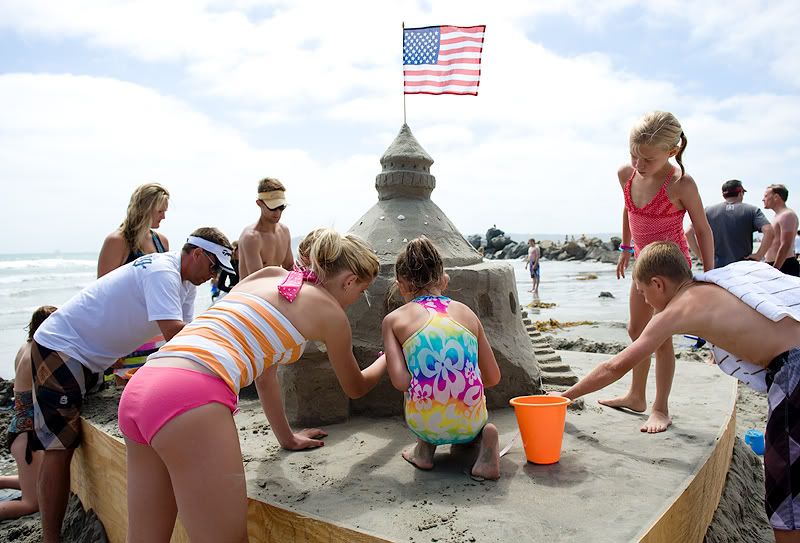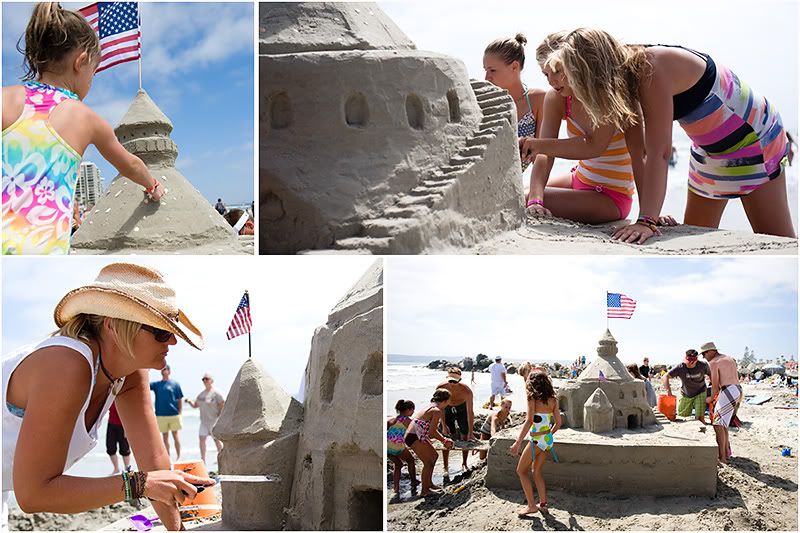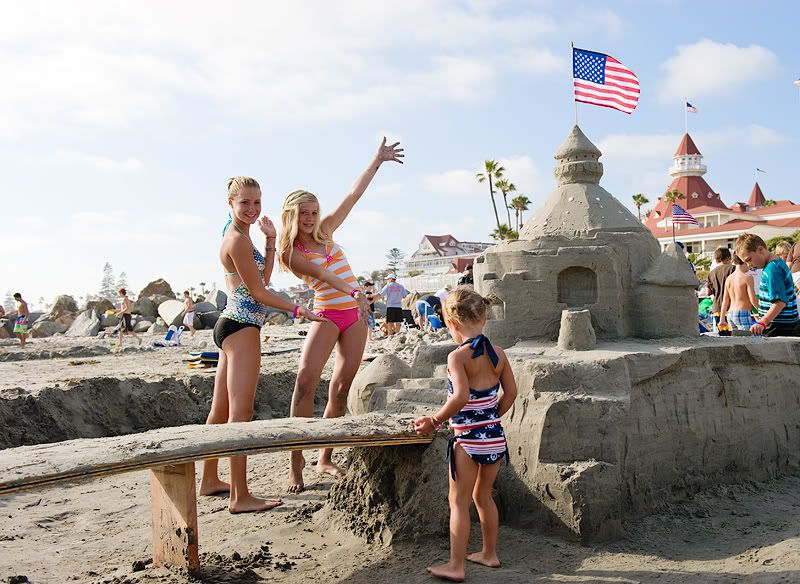 Ta Da!!!!
I don't know what we're going to do next year to top this baby!