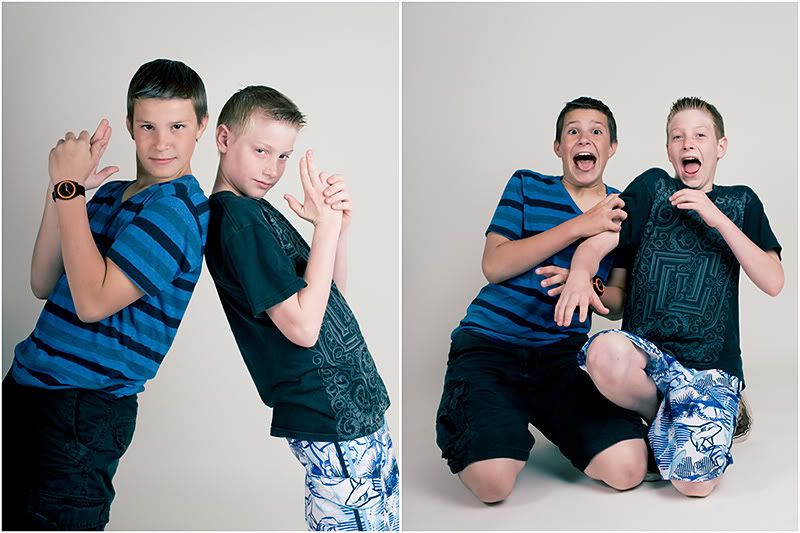 He's one of my favorites.
These two have the same weird sense of humor. Their brains are on the same weird wavelength. And I think they are HILARIOUS.
Some of my favorite pictures are when I grab the closest kid(s) to sit for me while I test my lighting before a shoot.
These guys knew just what to do. They worked it like no other.
Natural models, I tell ya.