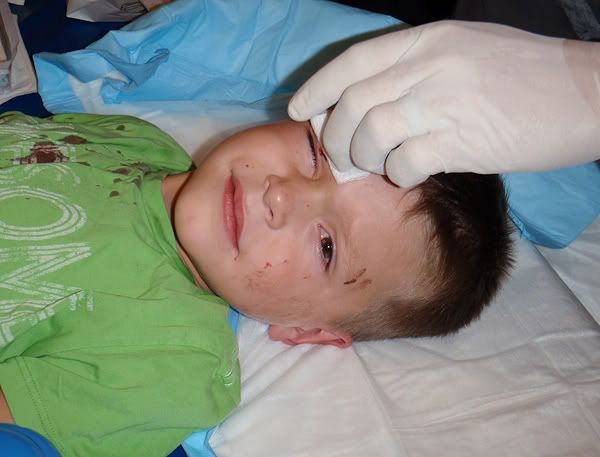 Gus was tossed by Jake onto the living room couch, his head hit the fabric-covered arm, which did this to his forehead.......
*** Warning - next photos are a bit graphic ***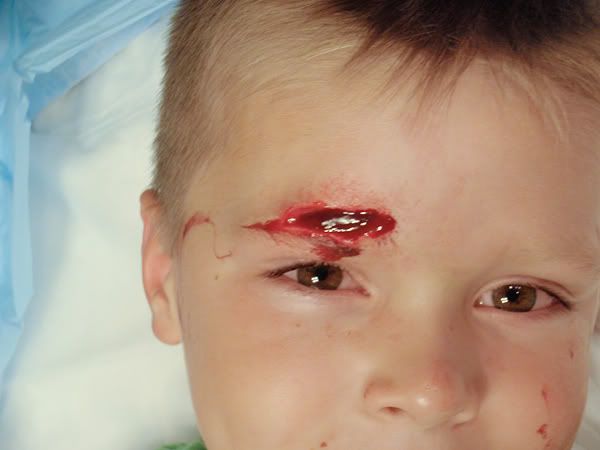 Here he sees that we're taking pictures of him & tries to smile for the camera. My poor, sweet baby!!!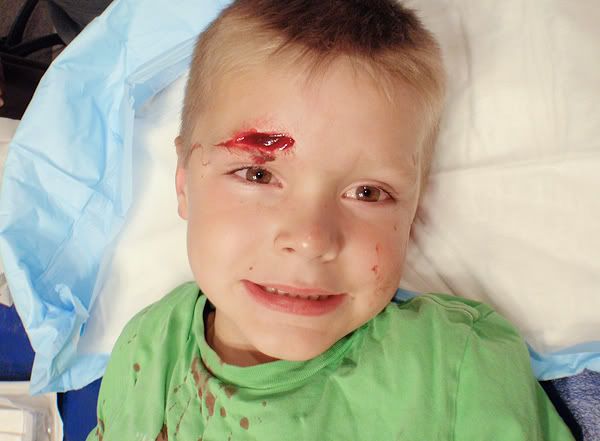 Of course, Brian & I were not home when it happened, & we hurry home thinking it's probably not as bad as the kids had made it sound, since everyone tends to freak out when they see blood. But it was bad. Luckily we have a great family friend we could take him to so we weren't sitting in an urgent care all night. It took 20 stitches! You could see his skull. Which now he loves to tell people when they ask him what happened, "My brother threw me on the couch, and you could see my skull!"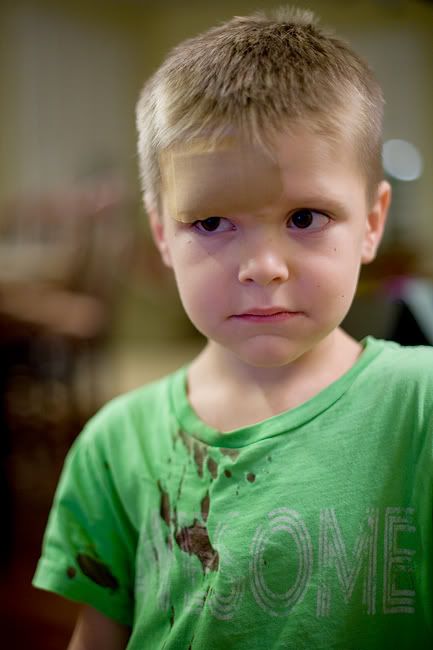 He's healing up quite nicely & was able to play on the ipad no problem the next day while he stayed home from school. But it is no fun holding your baby down while he gets numbed up! No fun at all!! And I'm sure he'll have a nice little scar on that precious, beautiful face. So, definitely the saddest moment of the week.
But another sad moment this week was when I was stuck at home all day without a car (because I let Marlee take mine to school) and then realized that I was out of Diet Coke....and here comes the sad part..... I was panicked. I thought I could handle it. But I couldn't. I ended up texting my friend, begging her to swing by Sonic and bring me one. Pathetic, I know! And sad. So very sad.