I just wanted you to know that my son, Zane, does have more clothes than
the black shorts and striped sweatshirt that he wears every. single. day.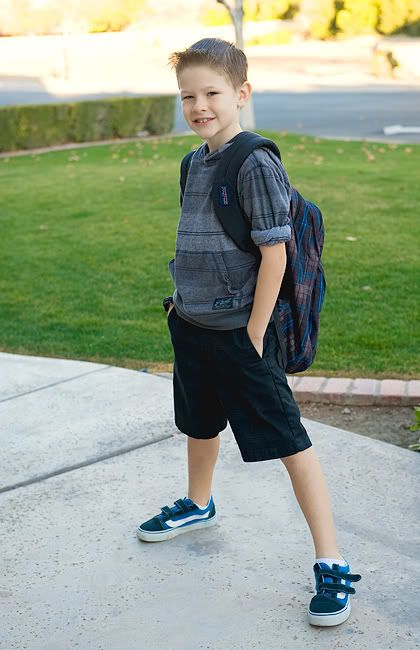 Just in case you were beginning to get concerned.

In fact, he has lots of other clothes that he just doesn't want to wear, and
this is a battle that I'm choosing not to fight right now. I'm sure you
I can't guarantee that this outfit is getting washed every day (or two), but I'm
trying. Let me know if he starts to stink.