Holy Cow!
I don't think there's ever been a kid more excited for his birthday party!
A train party, of course. At the park. Right before Preschool.
With all his cute little Preschool buddies.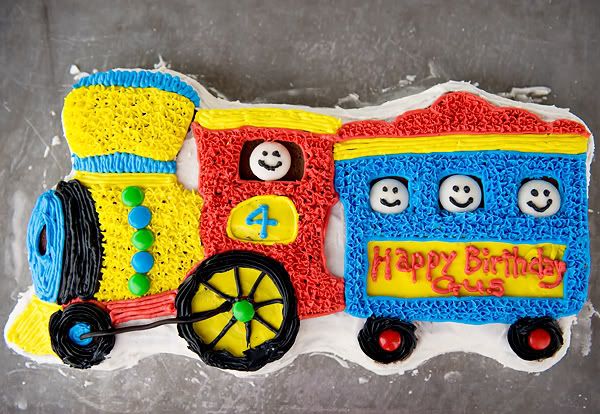 Apparently I didn't quite learn my lesson the last time I decorated a cake like this.
About 10 years ago...... when I wanted to slit my wrists
before I was even half-way done.
Just like a pregnancy, I guess. You forget the pain & misery, and then one day you find yourself doing it again!!
I barely finished it in time!
Cursing myself.
And I don't think Gus really truly appreciated it.