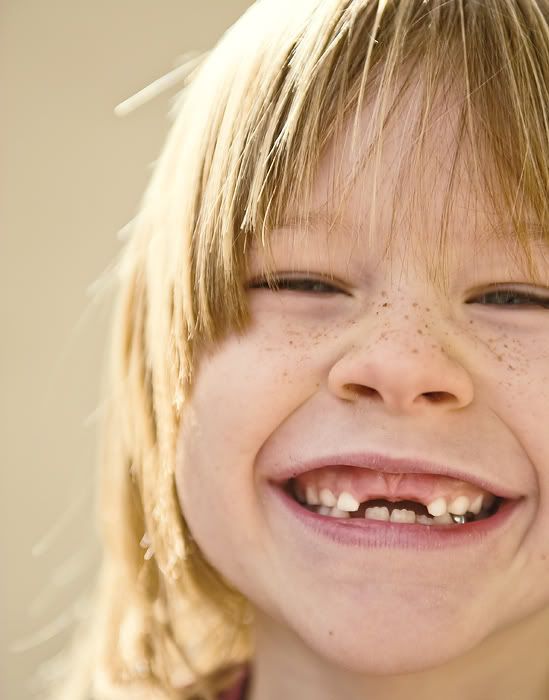 Zane lost one front tooth......
then the other one right after that!
Then.......
Something happened that's never happened before.
The ice cream man found our neighborhood.
This created excitement the likes of which I haven't seen since Christmas morning.
I wish I had gotten a picture of half the nighborhood in line.
I'm thinking we might be seeing more of this ice cream man in the future.