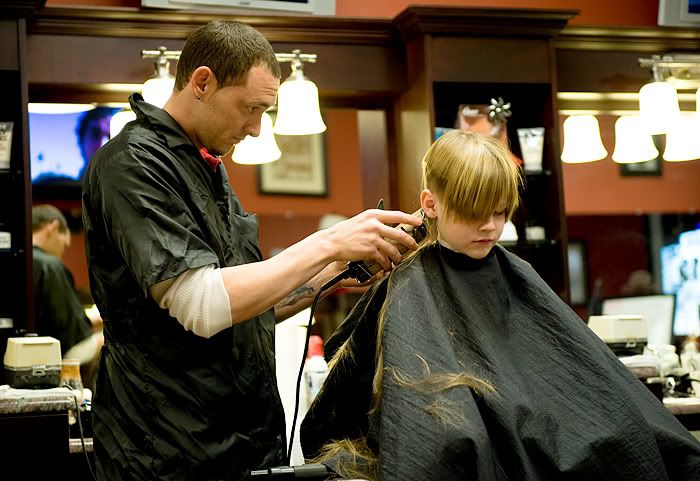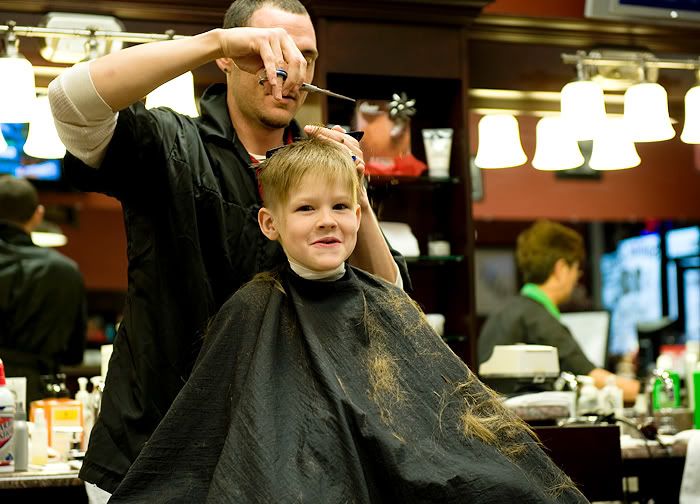 He was against it at first because he was sure he was going to end up bald.
But he's totally digging his new do now.
No more hair in his eyes!
And he was so excited to show everyone at school the next day. He was so sure no one would recognize him.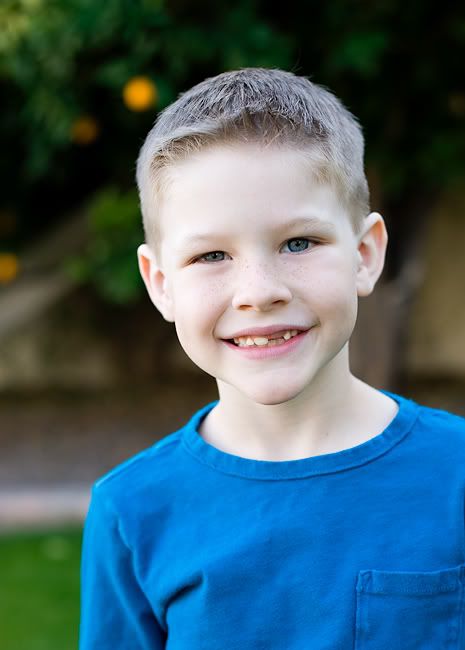 We can see that cute little face now!
But now I get him mixed up with Gus & Max all the time!