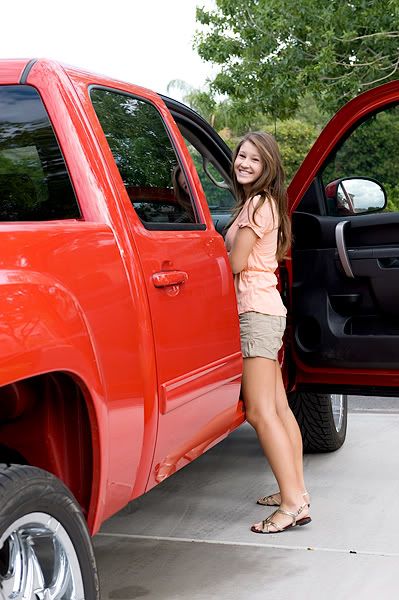 Marlee's first day as a Junior.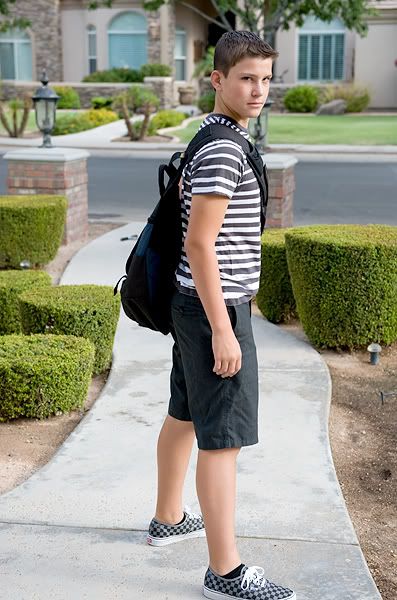 Jake's first day of 8th grade.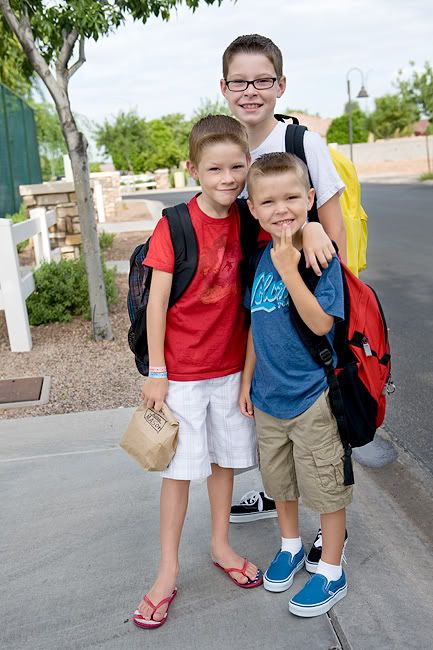 Max's first day of 6th grade, Zane's first day of 3rd grade, and Gus's first day of Kindergarten!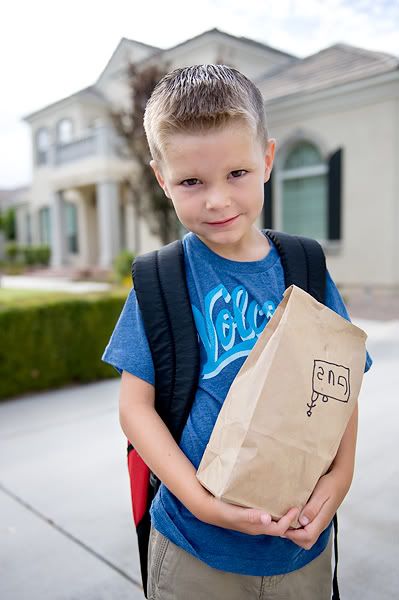 In all honesty, I've never been sad to see any of my kids off to Kindergarten thus far.
This one was kind of hard. My littlest guy......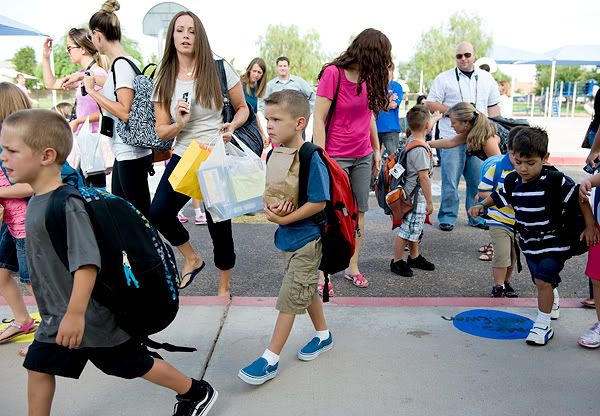 He wasn't terribly thrilled either.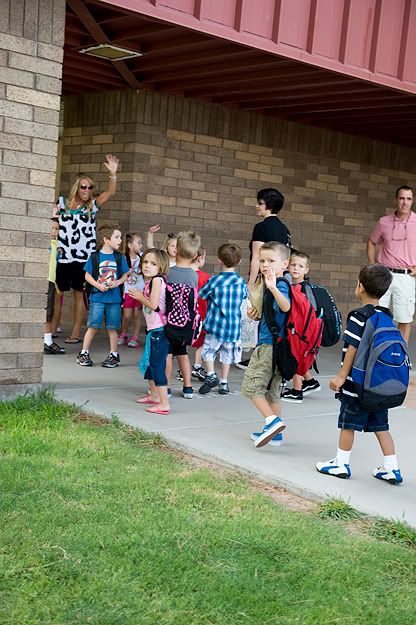 But he put on a brave face & gave me a wave.
I think I would have been crying if it hadn't been so bleepin' hot.
Then Caroline & I walked back home.
It was so quiet! It was awesome!! Until I started realizing how much I depended on the other kids to keep her entertained. She doesn't want to be in a room by herself, so I have to be right by her side all the time.
So this is our routine......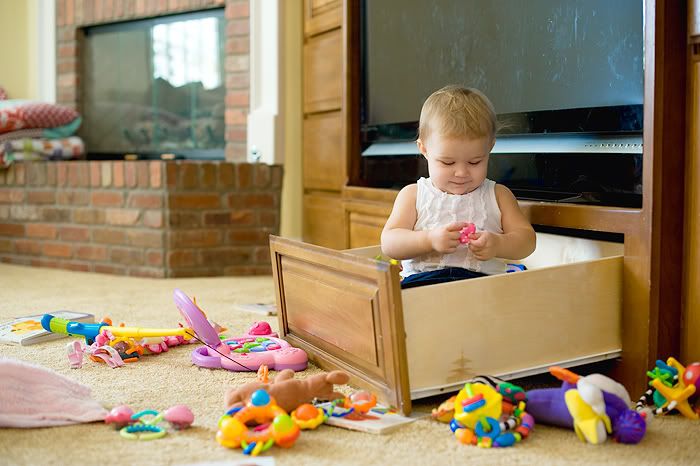 While I'm cleaning up after breakfast/school-lunch-making, Caroline gets into her toy drawer. And she literally gets into it.
When she's done, I pick it up while she starts on the arts & crap cupboards.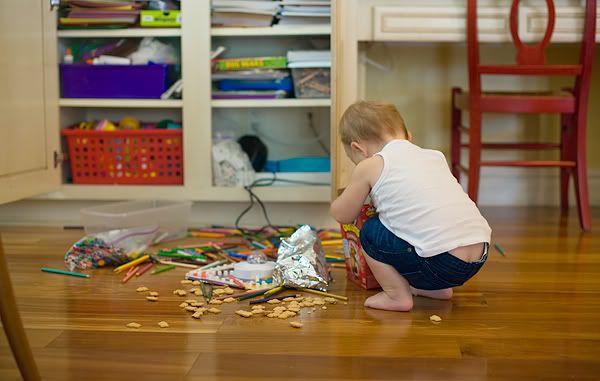 She helps herself to a little snack while she's at it.
So then I clean up that mess.
Meanwhile, she's moved on to the book basket.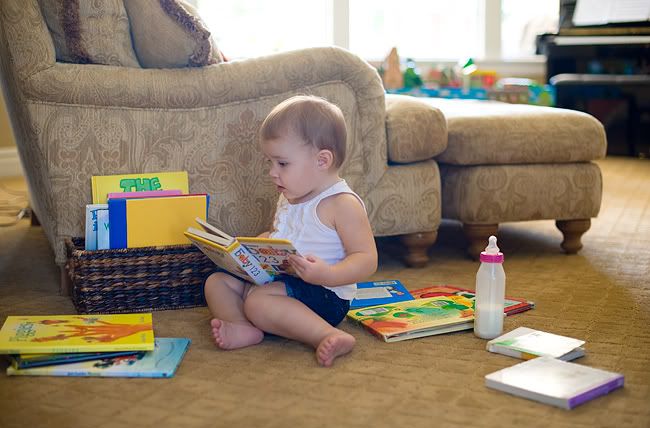 She loves books.
And they all must be pulled out every time.
Then comes the very popular party-plates-and-napkins drawer.....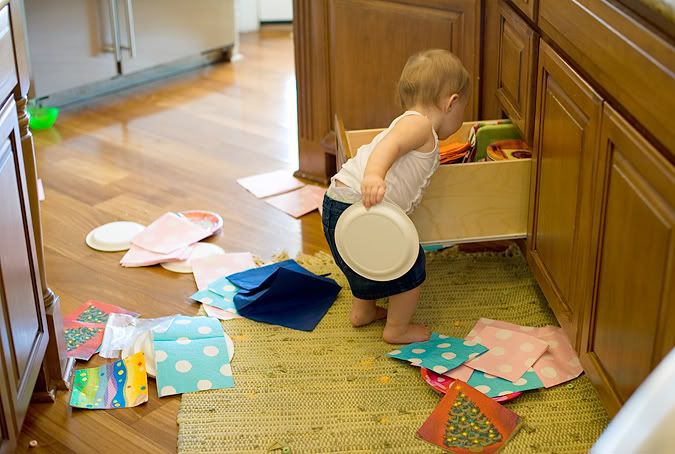 Yes, I know I need to dig up some of those cupboard lock thingys.
And then there's the bathroom cupboards, with fun things like tampons to unwrap, and the bandaid drawer, and the laundry basket, which is a favorite.