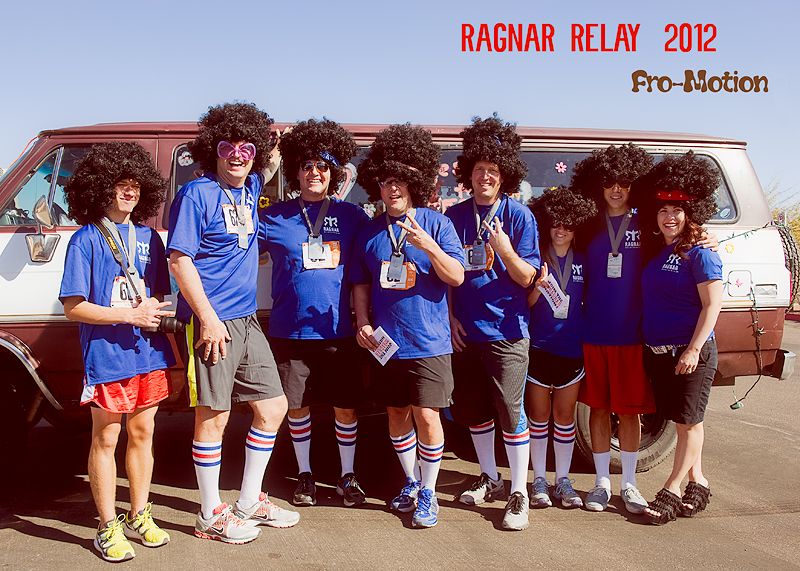 Brian ran his first Ragnar a couple weeks ago, and Good Lord, I just might have to do it next year too. It looked like alot of fun.
200 mile relay that goes on through the night & into the next day. Following in a van with your other stinky Ragnar-mates. Little, if any, sleep.
They all ran with the wigs on. Crazy.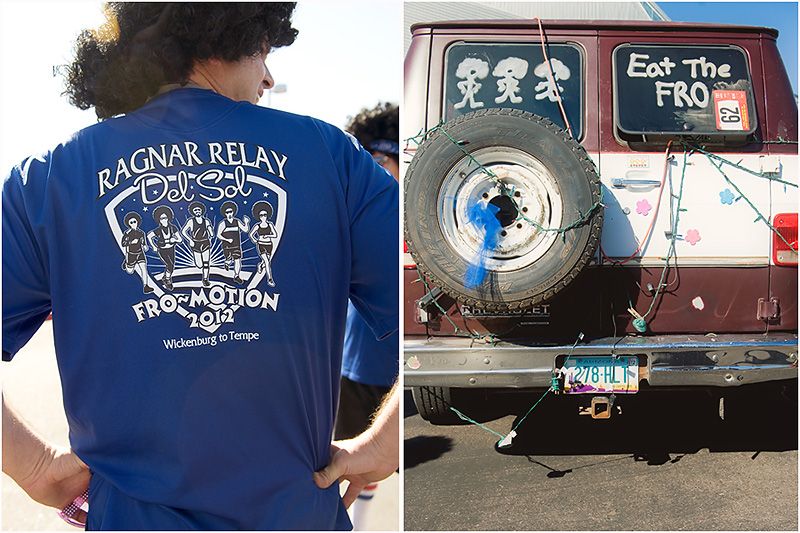 Their van was freakin' sweet.
It won the coolest van award. Duh.
They even had a generator & sound system hooked onto the back & played a groovy funk mix the whole time.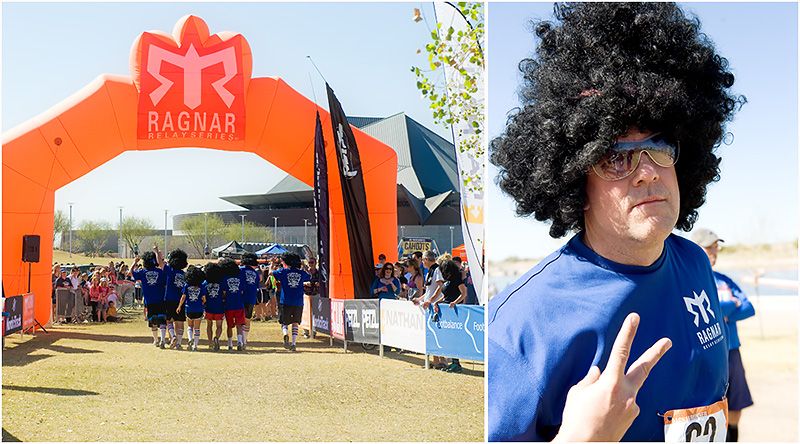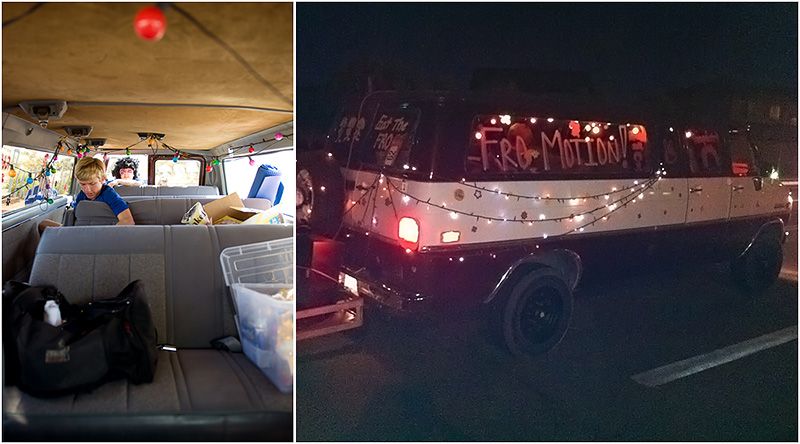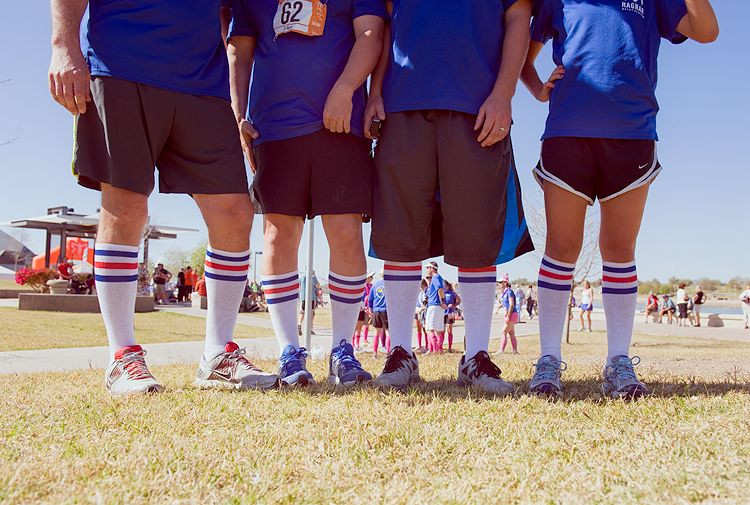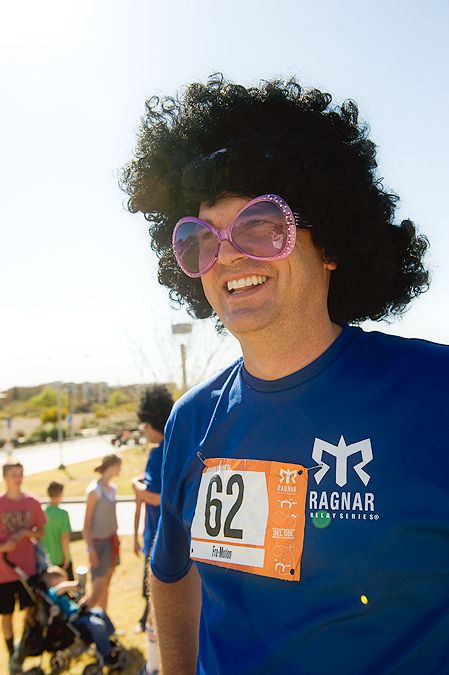 Yes. He wore the glasses the whole time he was running too.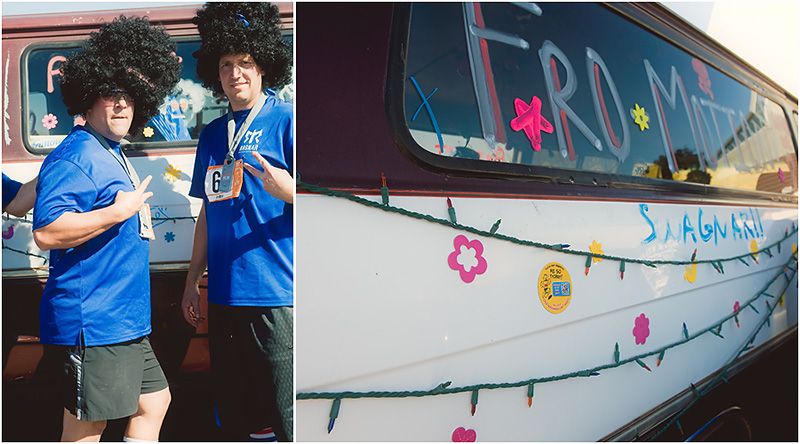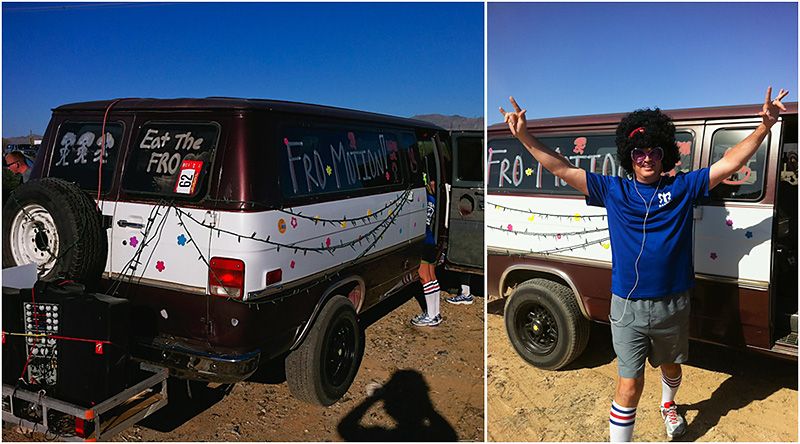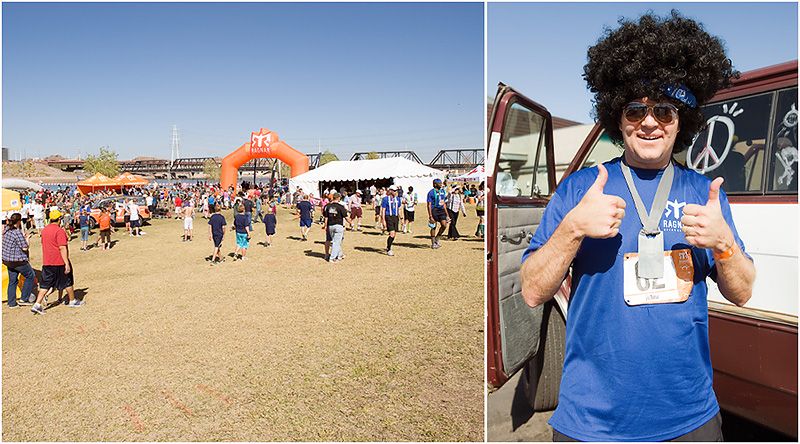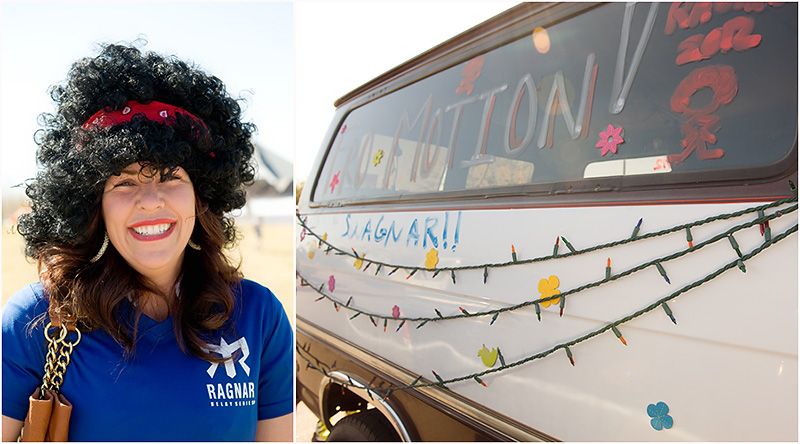 Brian Evans was the final runner.
And he was still gettin' his groove on til the very end.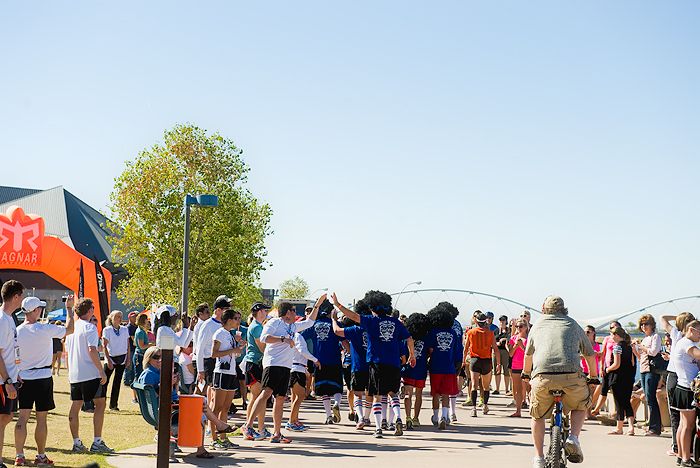 Will Fro-Motion be back next year?