First of all, let me brag about our room on Waikiki.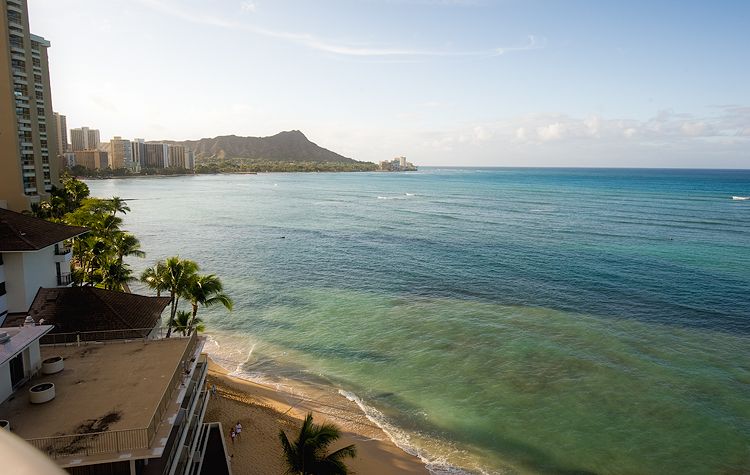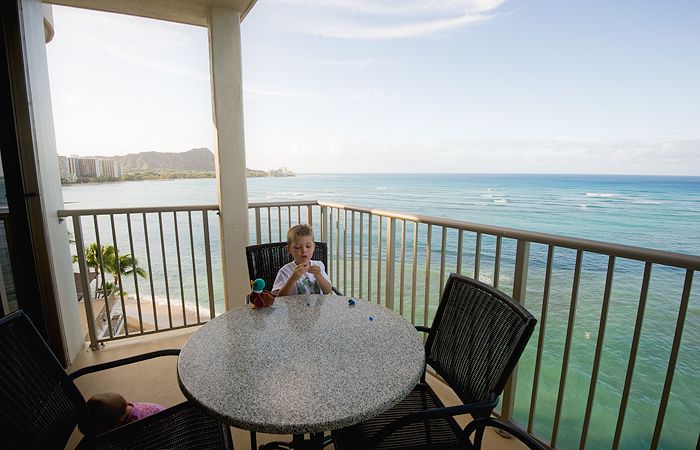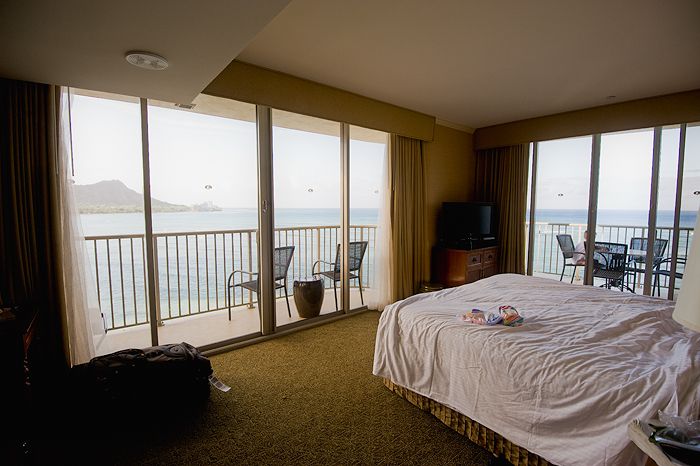 So, after hitting Pearl Harbor & the Dole Pineapple Plantation, we hit some beaches, surfed a little & hiked a little before catching a flight to the Big Island.
I can't remember the name of this place, but it was a great exploring & snorkeling spot.
Caroline was not quite sure about all of this at first......
......but then decided she liked it.