I've always wanted to try a Photo-A-Day challenge, where every day for a month you take & post a picture, usually of every-day-life kind of stuff. I'm needing some motivation to get back into regular blogging, and to push myself to take more pictures of our daily life. To document. So here we are. It's June already, after a ridiculously busy May, and I'm already a day behind! But here was yesterday.....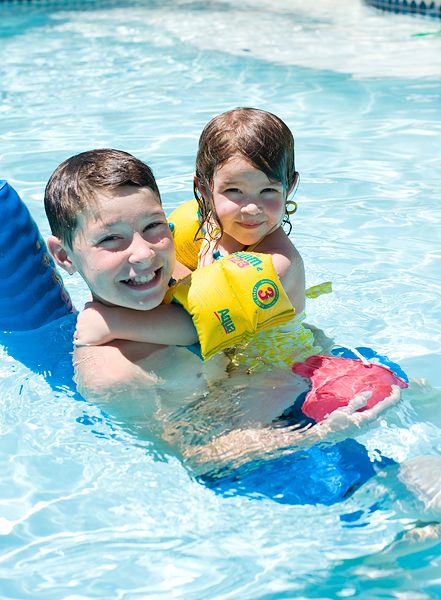 I was working in my office & watching the kids in the pool through my window. I watched Max be the cutest big brother to his little sister. Not even knowing he was being watched. So genuine. And always willing to help out. Man! I love this kid!!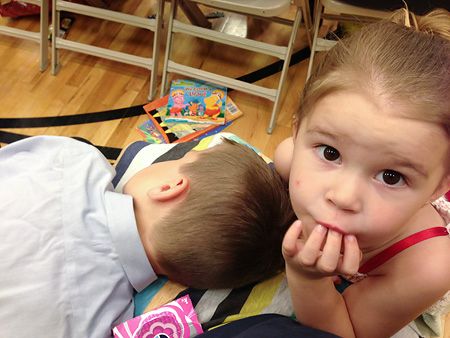 My view during Sacrament meeting.
These two always have to be practically on top of me. So conducive to the spirit, right?