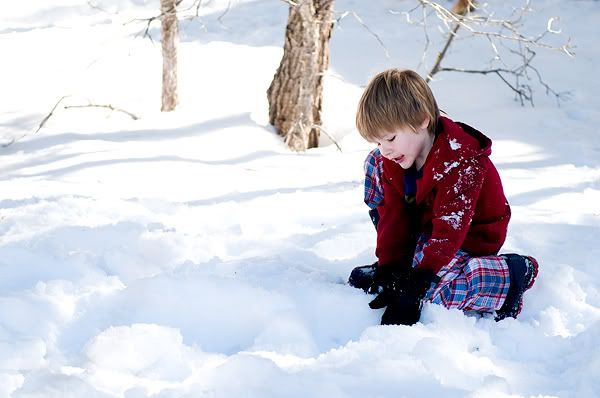 New Years Eve we headed up to Pinetop with the kids for a little vacay before school started up again.
We had some serious snowball fights.
He's fallen & he can't get up.
I can't believe I got this shot.
Jake threw this giant snow chunk at Max & hit him in the back of his neck.
He cried for about 10 minutes, then went back out to get his revenge, as seen below.....


And more revenge........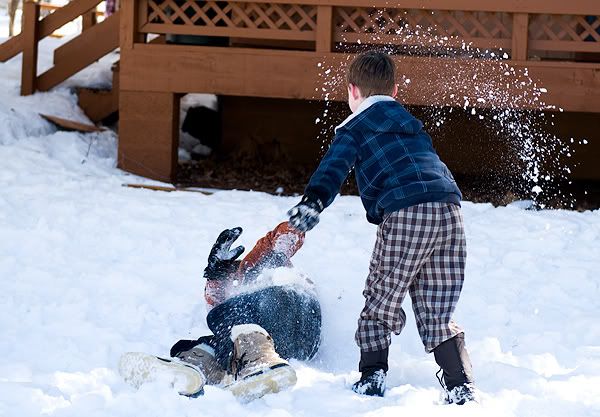 I love how I just stood by, taking pictures, instead of breaking it up........
That's what happens when you have a bunch of boys.
You give up.
I tell them, "if you don't need stitches and you still have your eyesight, don't come crying to me!"




Gussy giving Mars "lubbs" after he threw a snowball at her.
Jake going into the ugly cry.
What's up with this kid & trees?!!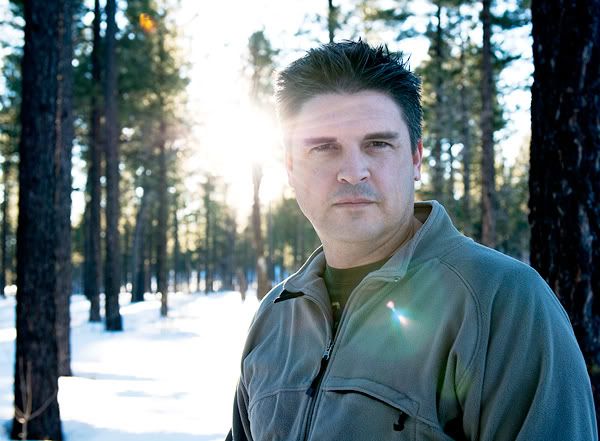 My studly stallion of a man.
This shot is flaretastic!
Photography by Mars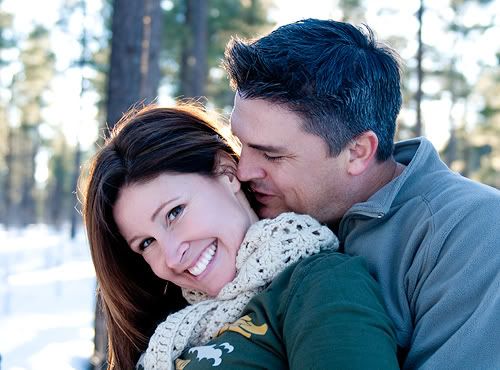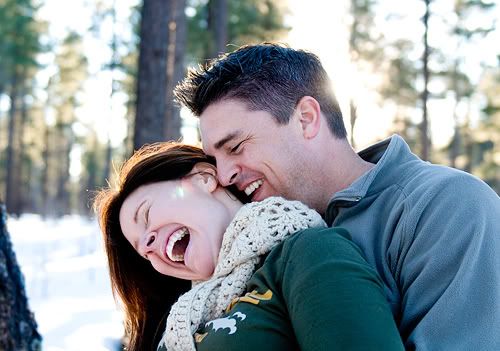 I love this last one, because it's fun & Brian looks like he does really like me............but I'm disturbed by a few things:
1. my nostrils seem really ginormous (is this normal?)
2. my eyebrows are getting really thin
and
3. I'm looking more like my mom
(sorry Mom)
But, whatever.
I mean, it's nice to look good & everything when you're at Krazy Sub or something & you run into an old high school boyfriend......
But, who cares anymore.
The old boyfriend is probably half-bald with jowls.
Anyway......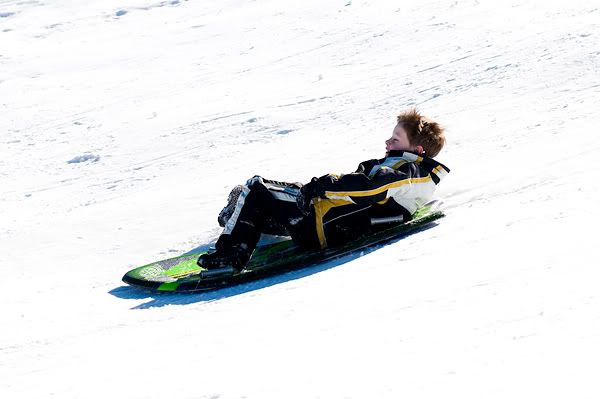 This kid absolutely LOVED sledding!!
Not scared AT ALL!
He'd come bombing down the hill with this happy little round face.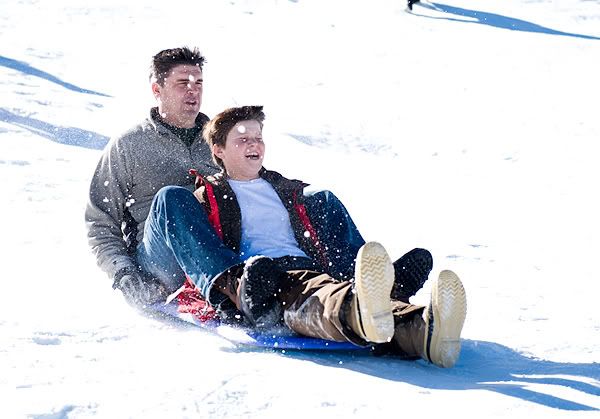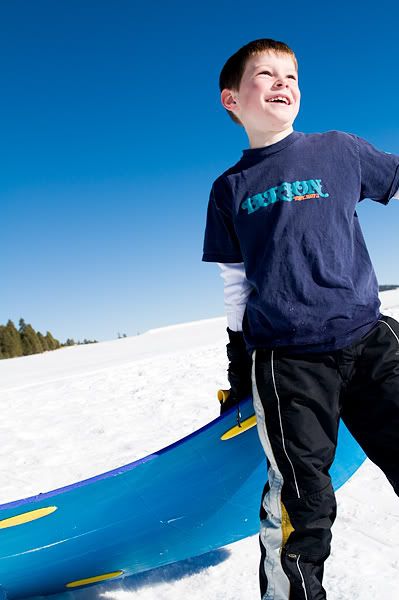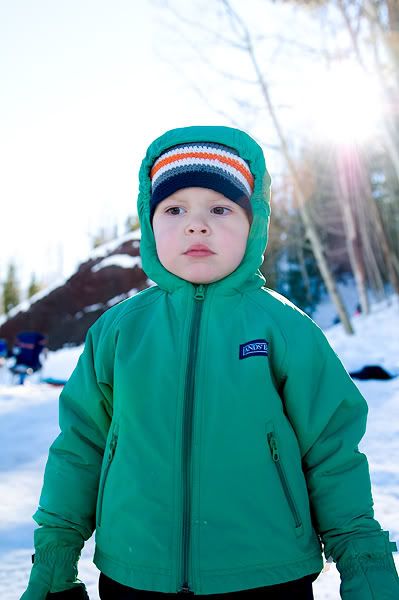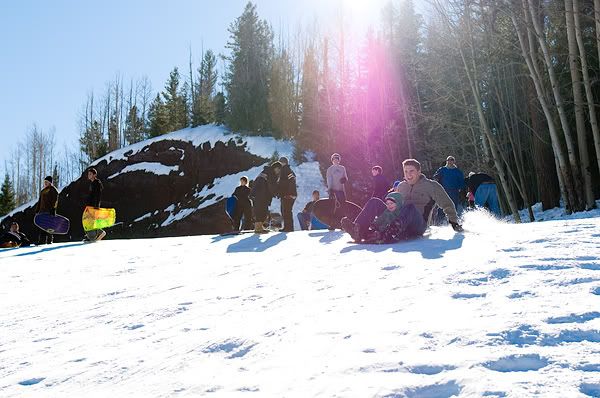 Check out the funky pink sun flare!
It was a
fabulous
day to go sledding!!



Mars tried to snowboard down on the sled.
And this is what Gus looked like when it was time to go..........SAD.
It was a freaking
fantasy
for me!
We played in the snow & drank hot chocolate & played Settlers & Scrabble & Brian taught the kids to play Risk & we ate soup & took naps & huddled by the fire & made brownies & drove each other crazy by the end because it was kind of a small cabin.



I don't know why I find these pictures so funny.
But I think I really captured him........
He's never been a fan of discomfort.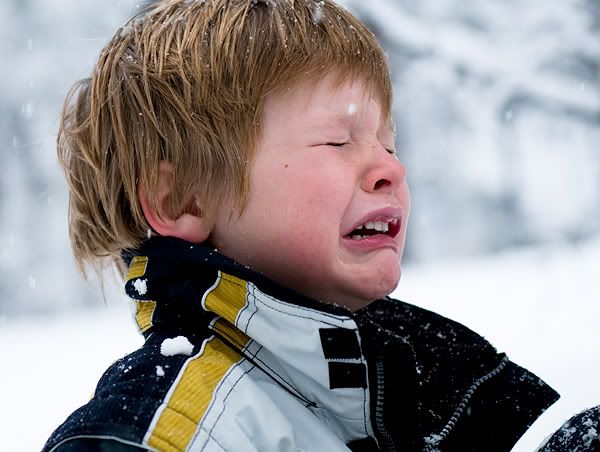 Here's another one.
I think he got a flake of snow in his eye........
He's not my most resilient.