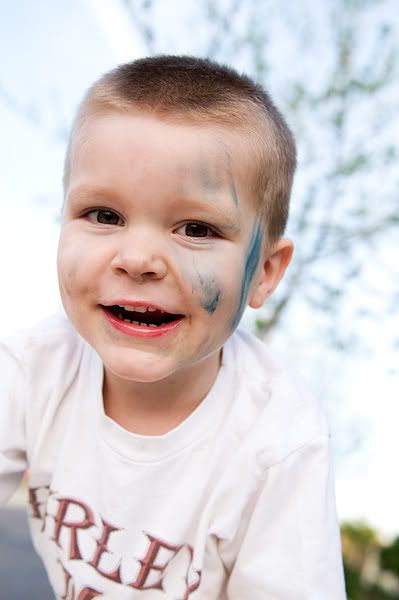 My Gus is a free spirit.
He feels the need to be freely exploring the neighborhood and beyond as much as possible.
It's a big world out there & the confines of our home & yard is just not enough for him.
I mean....... there's wild & untamed dirt lots out there........other people's bikes & toys.........
a real
live tractor in the dirt
!!!!! Can you blame him???
But, I must say, it's a little embarrassing when your neighbors are routinely ringing your doorbell with your 3-year-old in hand who had wandered away
again!
I'm so sorry, neighbors! I've tried everything short of gluing a GPS tracker on the top of his head!.....
hmmmm...I'll have to look into that one......
he's very resourceful & works on something (like a deadbolt) until he figures it out!
Yet he can't figure out how to actually go potty on the toilet......but that's another blog entry.......