I'm so very behind in EVERYTHING right now.....including this blog. I need to push a pause button on life....wouldn't that be great!
Little League in full swing, Max's birthday party, out-of-town friends staying with us, NAL Nationals matches, Spring Break laundry I'm
still
working on, Daisy diarrhea in her crate 2 days in a row, and then taking on some commercial photo gigs lately........I want to hide in a corner & take a long nap!
Anyhoo..........
Jake's basketball season wrapped up a few weeks ago. They did awesome! Coach Joe worked these guys pretty hard & I think it paid off. And it's fun that they can keep their same team each season. These boys are all such cute buddies.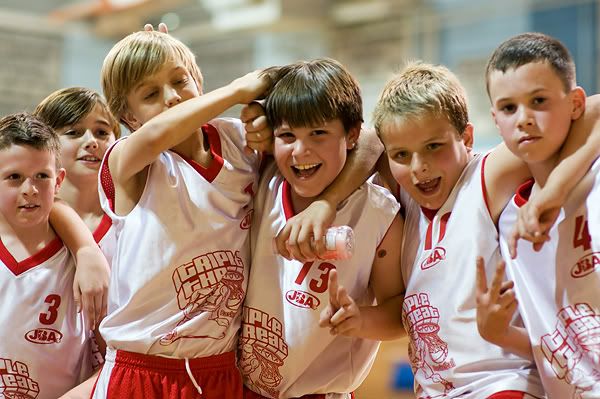 A few action shots.......