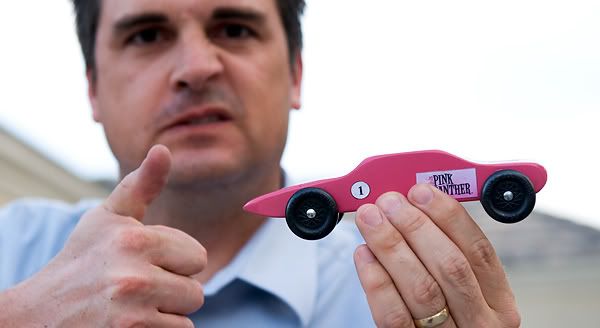 It was the Pink Panther this year.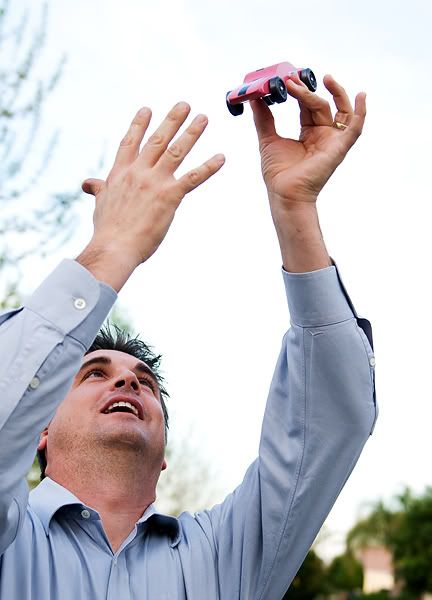 Brian's going to love that I posted this one, but he really should know better not to do poses like this, because of course I'm going to post it.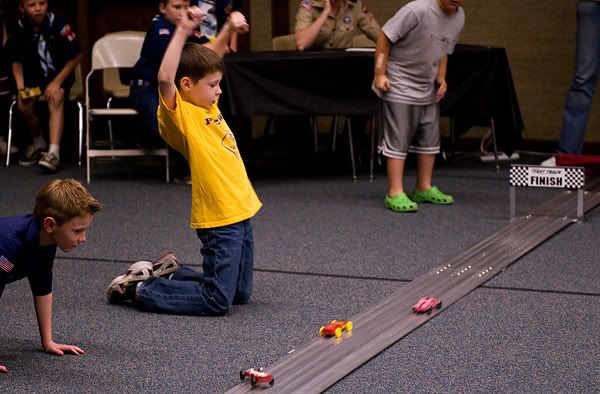 Oh, the highs
(above) .........
and lows

(below).........
of the Pinewood Derby.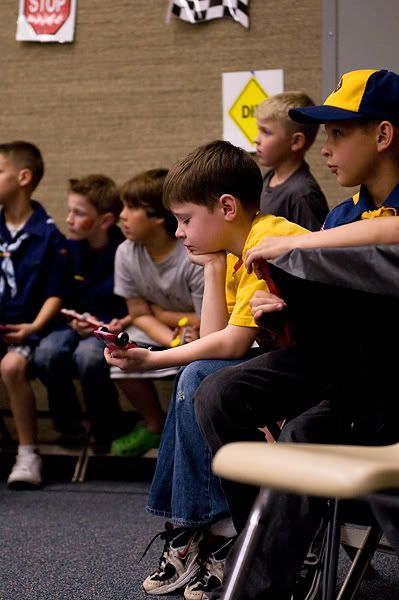 He magnifies his calling like none other.
Gus trying to race 'Gus's car' every two seconds.
The final race for the Flat Tire award (the slowest car).
This award was made up to help the slowest racer not feel so bad, but it's ended up being the most coveted award. Alot of the boys now try to have the slowest car.
And maybe the fact that the winner takes home the Flat Tire Cake may have something to do with it, I don't know.......


They were all winners that night.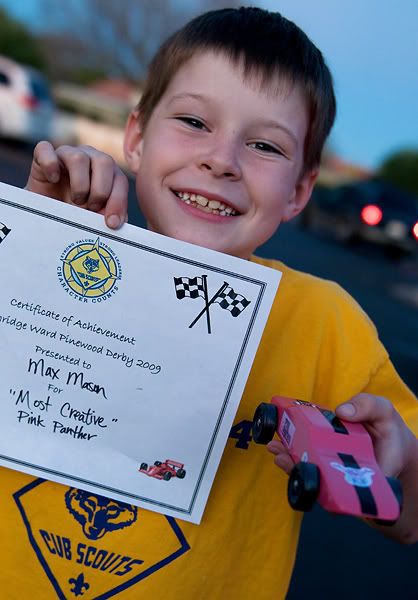 Especially this one.