This morning we woke up to find
this.....
.......by our back door.
We had no idea Kitty was expecting. Complete surprise.
Three free kitties. Anyone???
Like I need any more pets to take care of.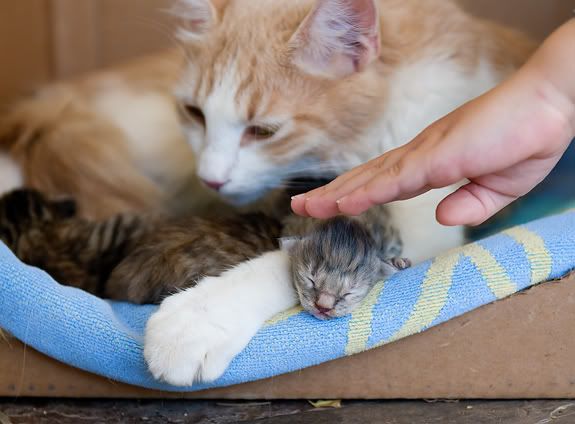 But the kids are already in love.

Gus can't keep his hands off of them.

He was being really soft & gentle with them, then I caught him flying one of them around on his spaceship. So now I have to keep a close eye on them.

Great.


Then, this afternoon Gus had his first day of Preschool!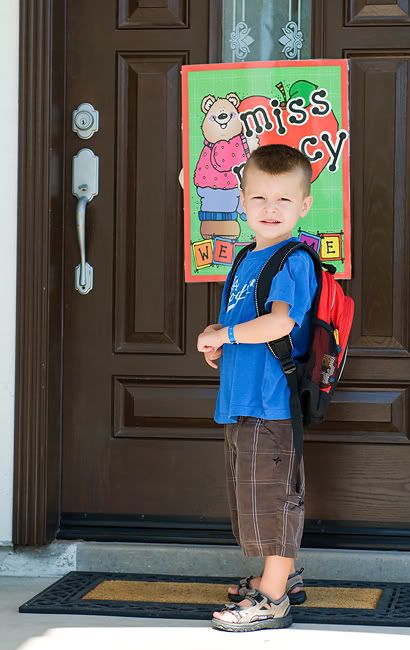 He was beyond excited!!

He's so ready for this. I'm so ready for this! Yet it's so hard to believe my baby's in preschool already!!

My little Sunshine........wearing a backpack..............and a Pull-Up.
Precious.