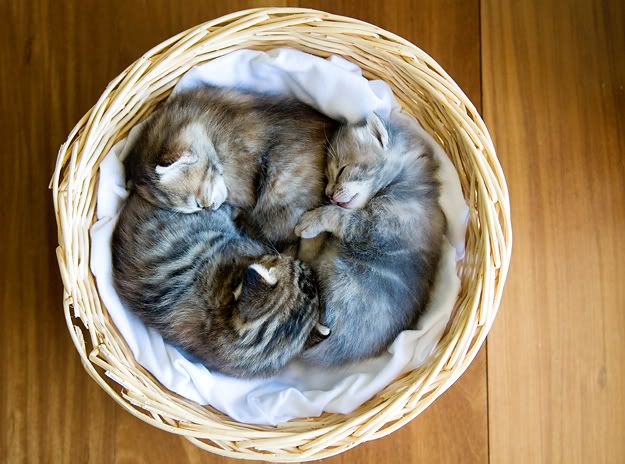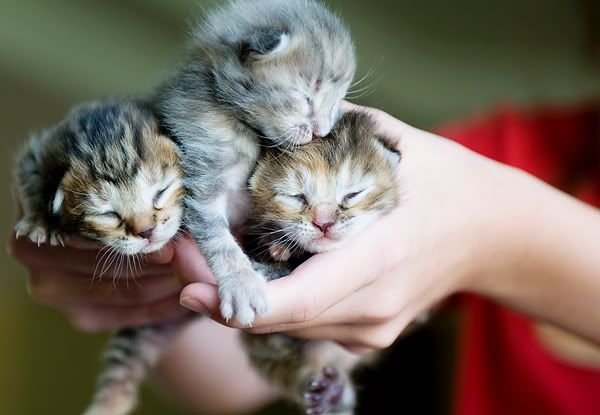 Who knew we would all find such enjoyment & entertainment & excitement to get up each morning to check on the kittybabies to see if their eyes are opened yet?
Well, all of us except Brian, who's never been a fan of cats, & never misses an opportunity to express it.
When we were discussing what to name them, Brian suggested Dead, Dead, & Deader.
So
mean.
We love them to death!
Gus tells me at least 300 times a day that "Mom, the kitties are soooo cute!"
And he's learned to be nice & soft with them.
I've taken
tons
of pictures of them, like a mom with a new baby. So pathetic I know!
We're so in kittylove!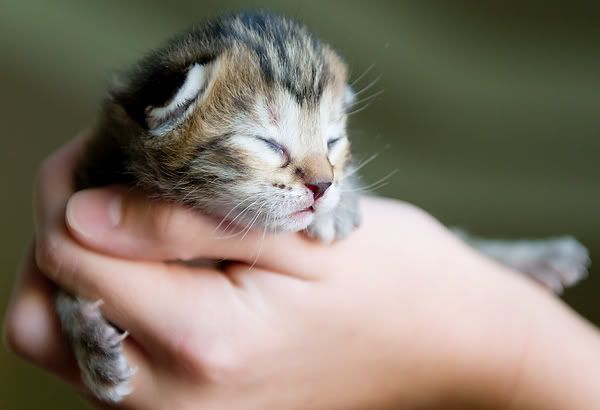 I mean, how could we not?? Look at that face!