Although it's usually Gus & Brian, when he has a day off work, since the other kids are in school all day. I'm a little lazy about getting in the pool these days.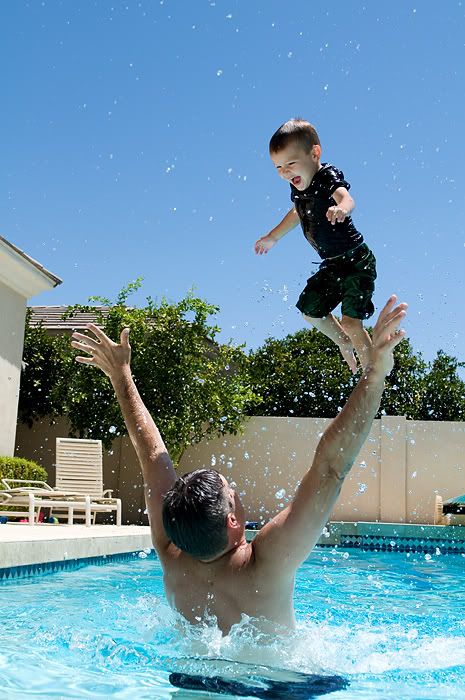 Brian is SO CUTE swimming with Gus.
He makes up all these games.......like Torpedo, and Shark, and Timber Tree
(as seen below),
where Gus 'chops down the tree' (Brian's neck), then they fall like a tree into the water.