Gus taking Orca Whale on a walk around our neighborhood.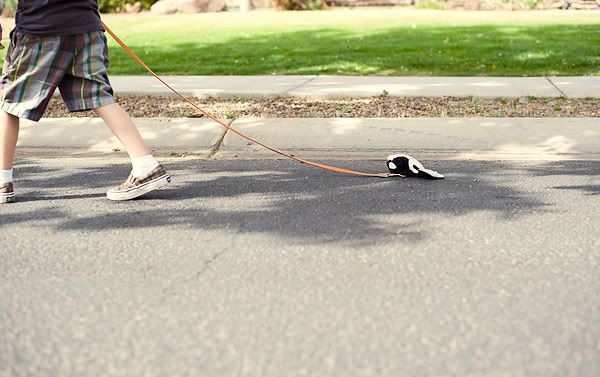 When they came back, he told me that Orca Whale was tired.
I told him I think Orca Whale might need a bath in the washing machine, his white underbelly was now black. And he said it was OK, because Orca Whale likes the color black.