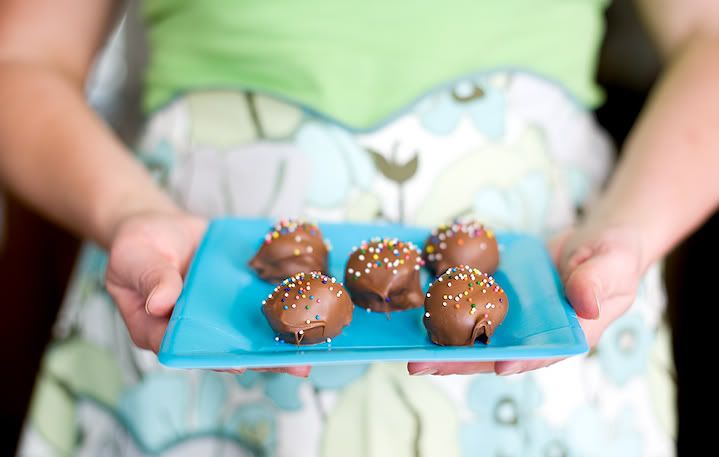 I had these waiting for the kids when they got home from school. Just some chocolate bonbons I had made. With sprinkles. What kid can pass up sprinkles, right? First Zane. Then Max. Then Jake. They all fell for it. My chocolate-dipped

cottonballs!
It was another April Fools victory for mom & dad.
Last year, Brian had the boys flying out the door, half-asleep, "late for school". They were running down the street before they realized they'd been had. When they noticed that it was still kind of dark outside. They stopped running, and turned around.... to see dad on the front porch, with the video camera, laughing his head off.
It was so great.