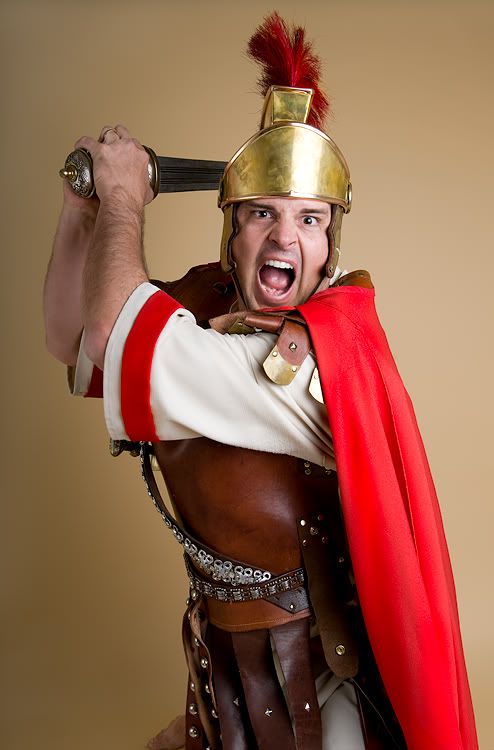 Just a little orthodontic humor for ya.
I'm trying to think of a way to incorporate this into the office somehow......
I took some photos for the Mesa Easter Pageant program, and had a little fun with the soldier costume afterwards. That sword is legit! Brian just couldn't help himself.