First of all, I loved reading every single comment from some super-awesome blogfriends. I don't know if I could have made it through this latest mothering meltdown without you. I feel supported and validated and am now the proud owner of a Leapfrog Letter Factory DVD. Thanks guys!
And then, about my strike.....
I wasn't kidding. I truly went on strike, refusing to pick up, put away, or clean up anything! It was freeing. It was empowering. And it was a mess.
Brian couldn't handle it.

(anal-retentive)

He'd call the house before he was coming home & get Max or Jake to clean it up for $5. I did manage to get some things done that I wouldn't have otherwise. Like getting my garden going. I would focus on what I wanted to accomplish & then not let myself get sidetracked by dirty countertops & Oreos all over the floor. Notice how I'm writing this in past tense. Yeah, it couldn't last forever. But we did make some changes. A new-and-improved job chart for the kids, lowering Brian's expectations, me learning to overlook some messiness in order to focus on more important things......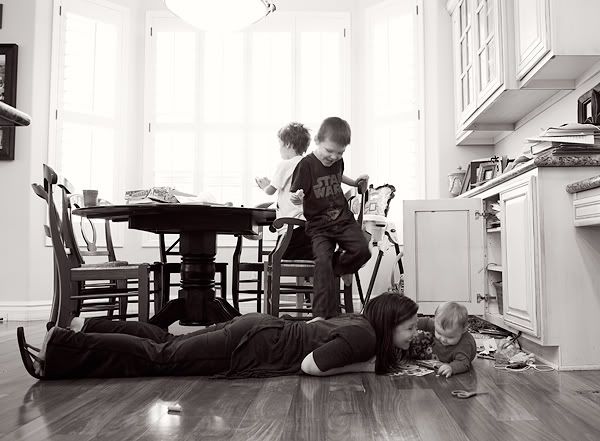 And this leads me to my favorite new quote:
"An immaculate house is the sign of
a wasted life."
Amen!
So basketball ended, and now we're into baseball. Max got on a great little Minors team, and Brian is coaching Zane's coach-pitch team.
We're spending alot of Saturdays at volleyball tournaments.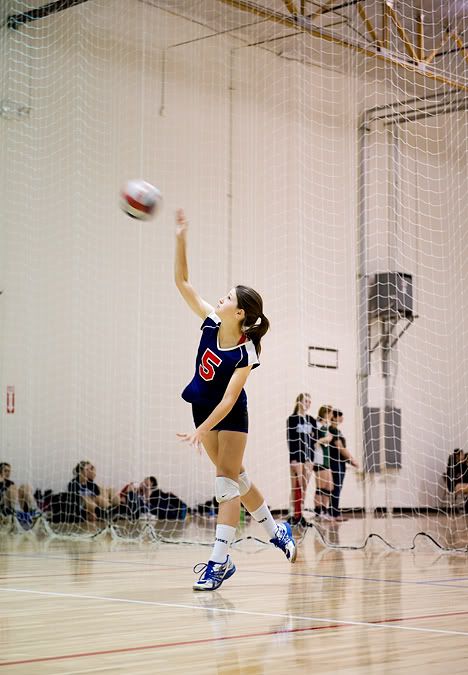 Gus & his besties were found the other day skinny-dipping in a front-yard fountain down the street. Three of them. Buck naked. And I don't have a picture of it! Dang it!!!
Max advanced from Cub to Boy Scouts at our Luau-themed Blue & Gold Banquet.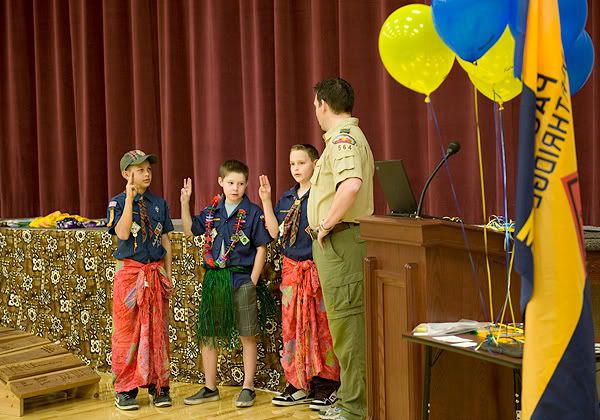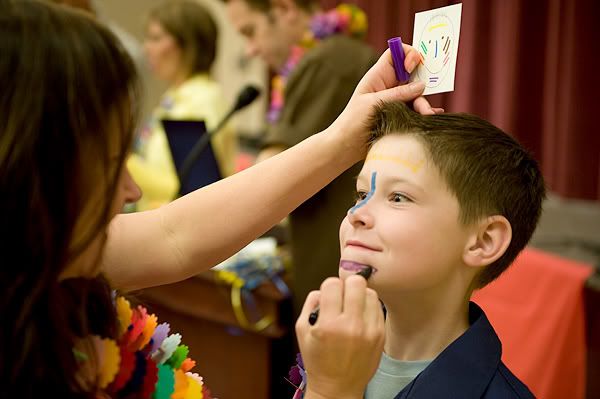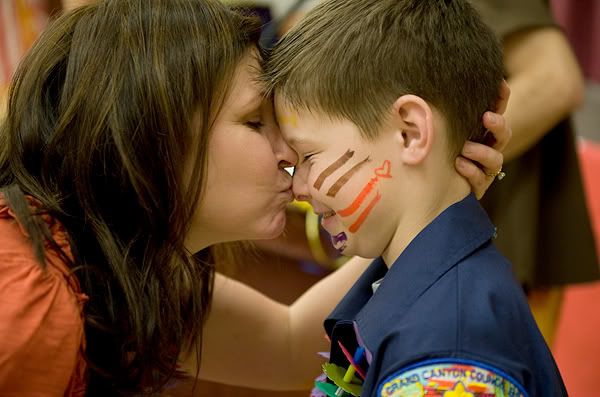 The entertainment was.........entertaining.
The boys performed the 'haka'.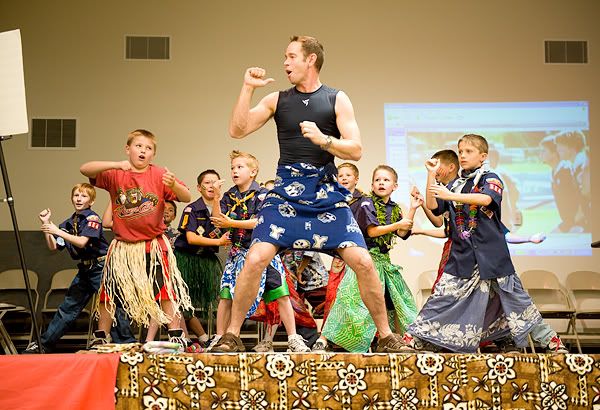 We were so happy to have the elementary school carnival overwith. Brian was in charge of the silent auction again this year. It's a ton of work & we're always relieved when it's over! It went really well, though. And no one came home with any live animals, so that's always nice. Speaking of animals, would anyone out there want a charming, handicapped cat who likes to poop all over patios?.........Anyone?............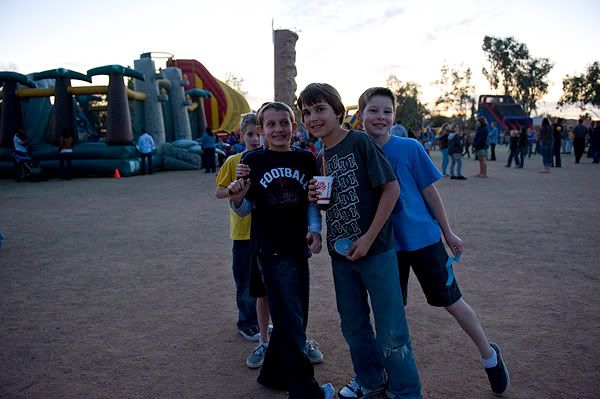 This crappy picture is the only one I got at the Carnival.
In my quest to keep my thighs from rubbing together, I've taken up running.
I've lost some of my baby weight, but I still have a ways to go. I'm just not at my Ideal Lovemaking Weight yet, and running is the best way for me to get there, since I'm not about to stop eating sugar & white flour, or something crazy like that. Consistency is my problem. I'm good at making excuses. It's either too hot or too cold, too early or too late, too tired, too headache-y, too menstrual, too many kids at home to leave unattended, you name it. So my new motto is, "No More Excuses". I was doing pretty good until Spring Break.
Time to get back out there.
My baby girl is crawling all over the place now.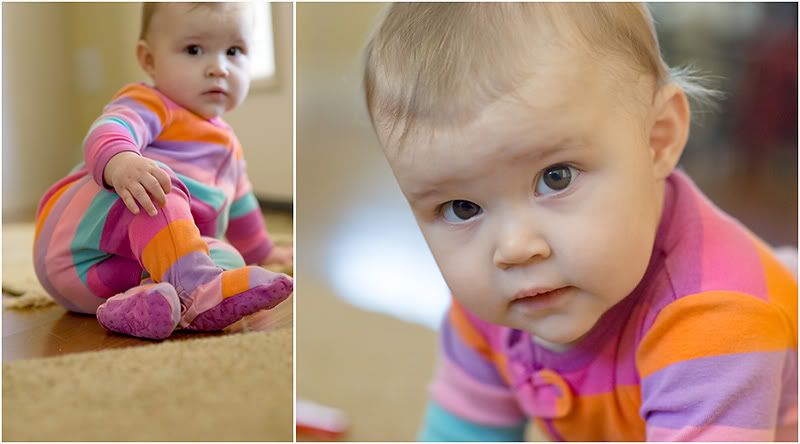 And opening cupboards and drawers. And then eventually bonking her head or face on the cupboard or drawer. Which is so sad. And just the other day, she pulled herself up to standing! I'm so not ready to have her walking & doing other grown-up baby things like that yet. She'll be one in two months and it's freaking me out!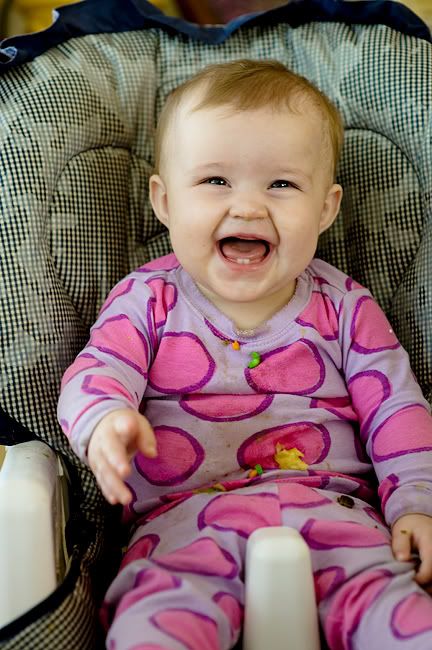 She's such a messy eater!
And we just got back from spending Spring Break skiing in Utah.
Now I need a real vacation. Family ski trips are not exactly relaxing. More like exhausting. But it was fun. I picked up a super-nasty cold along the way, though, and am still trying to get over it.
Much more on this trip later!