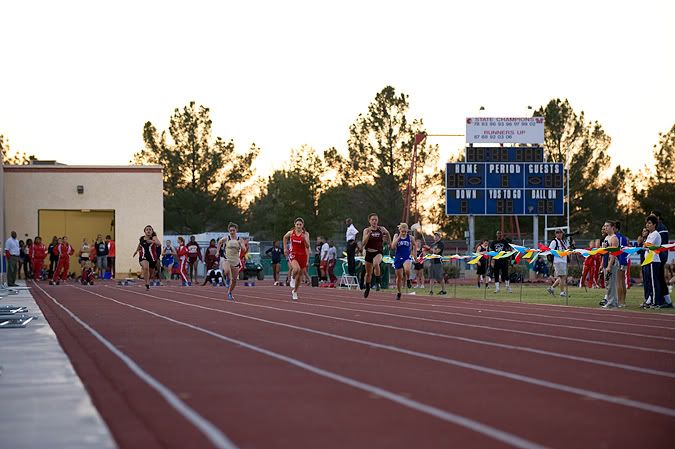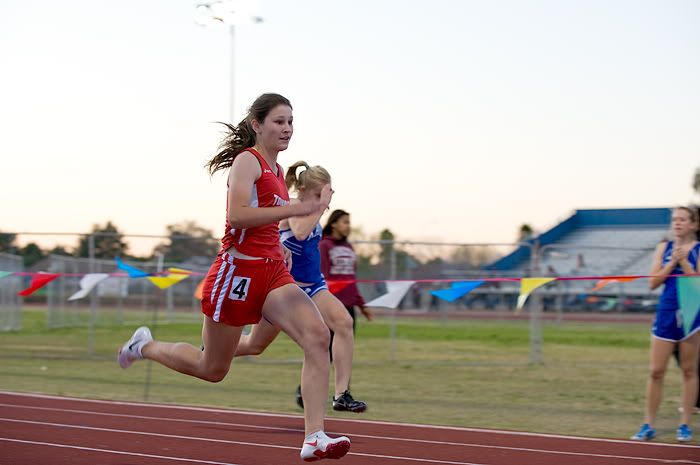 We're cracking up that Marlee decides to do track this year, after a mediocre season last year in junior high running the 800, and this time gets put in as a sprinter, running the 100 meter dash & the 200, and is doing

awesome!
After the first meet, she did so well that they moved her up to Varsity, and was able to compete in an Invitational last Friday for the best runners of eight high schools in the valley. And she did awesome in that! Second in her heat. Not bad for a little sophomore.
She always was a fast little sucker.
So these days, she has track after school til about 5:30 every day, unless there's a meet, which can go until 8 or 9. And then she has volleyball from 6:30 til 9 two days a week & tournaments on Saturdays. Young Womens on Wed. nights. And then trying to fit in studying for all of her AP classes around all of that!
Busy times! I like it. No time for boys.