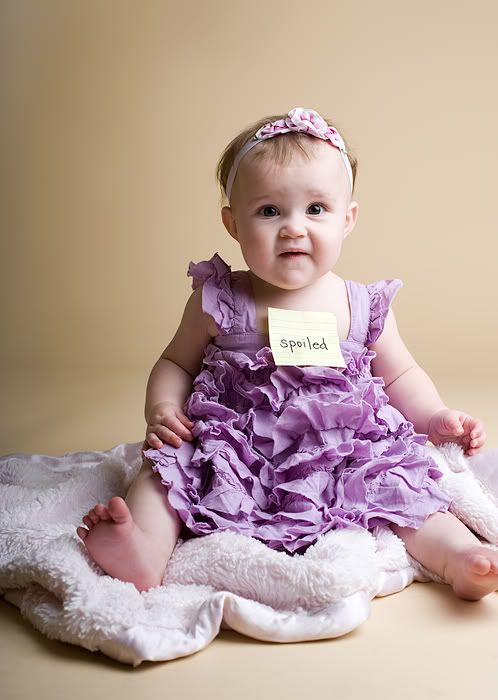 This is her "Mom, what are you doing & why aren't you picking me up" face.
It's no big surprise. She's our little princess & she knows it. And I'm helpless to do anything about it.
She wants me, and only me, and I secretly love it.
She's already learned that being loud is the only way to be heard around here.
And look out if you take something away from her that she wanted!
Man, am I in for it!