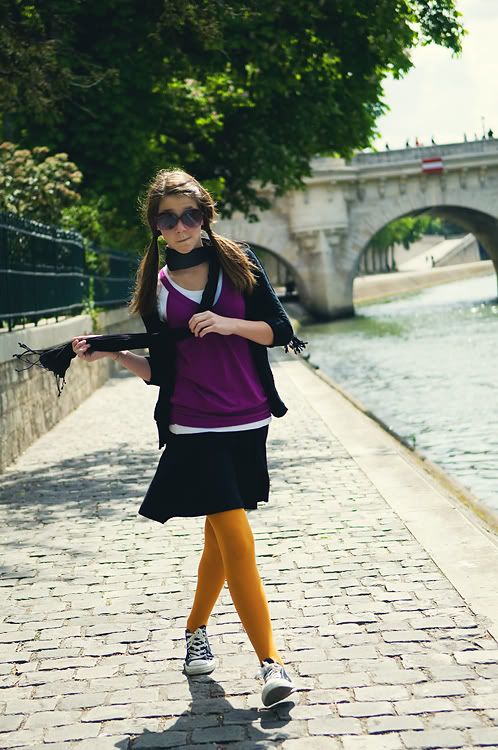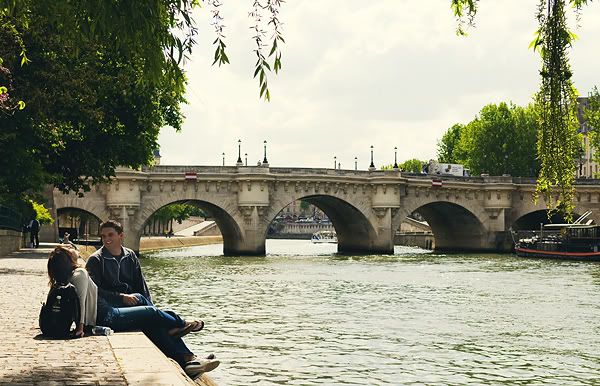 Aahhhh.....strolling along the Seine........Pont Neuf, Paris' oldest bridge,
in the background.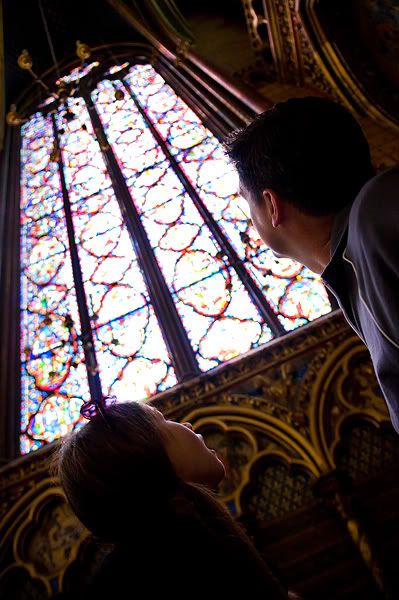 The Sainte-Chapelle......700 years old.....with the most
amazing
stained glass windows.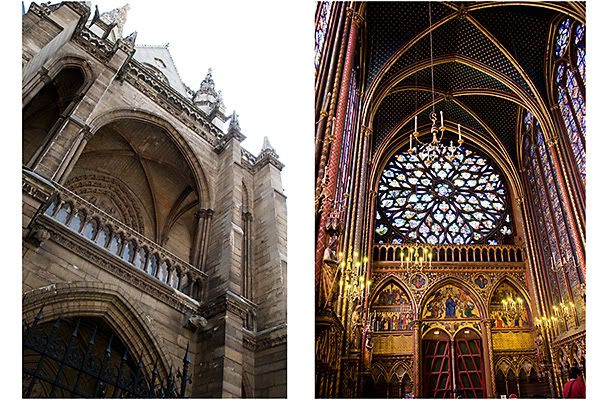 And then on to Notre Dame.....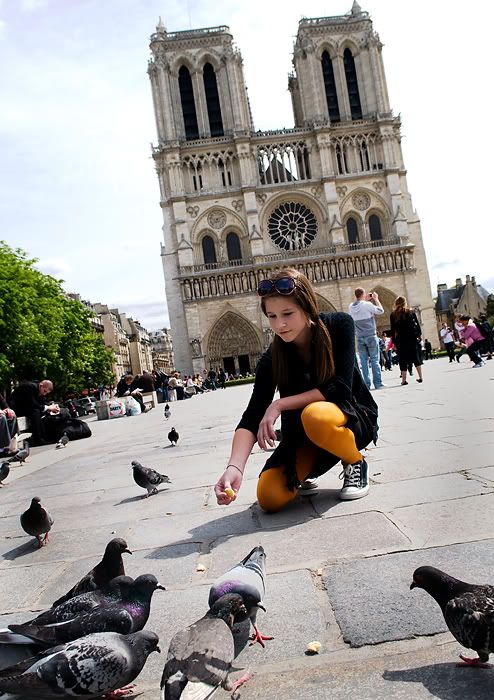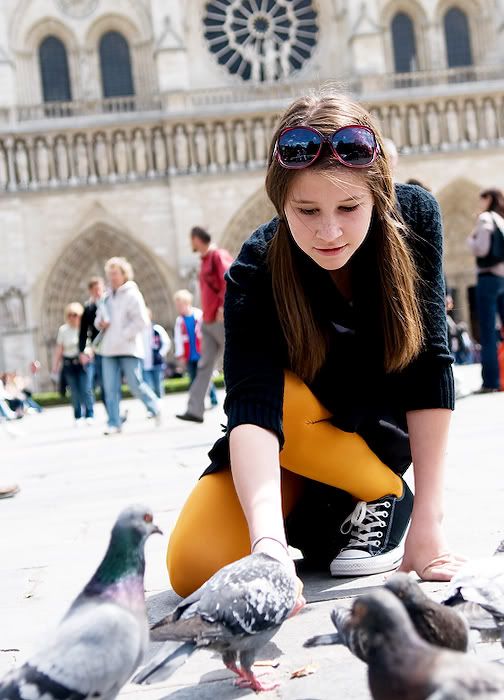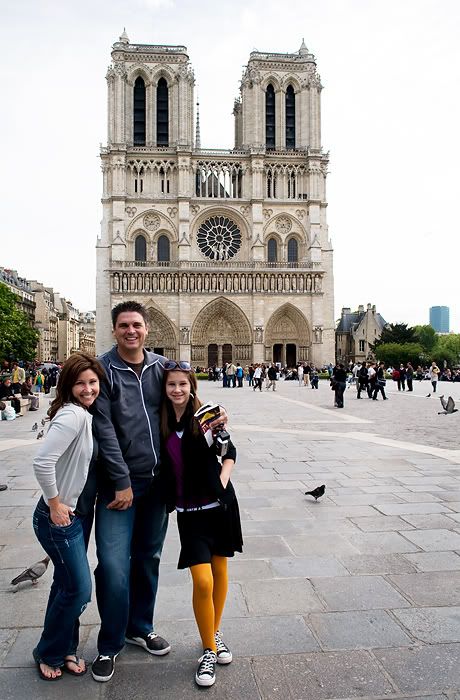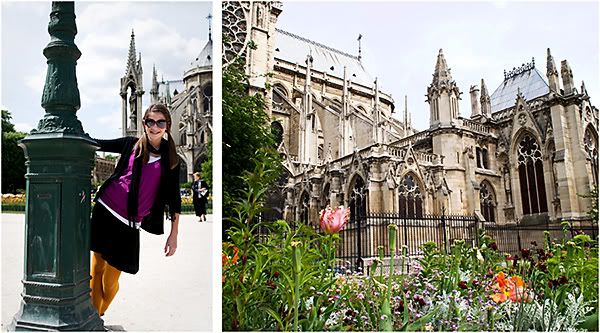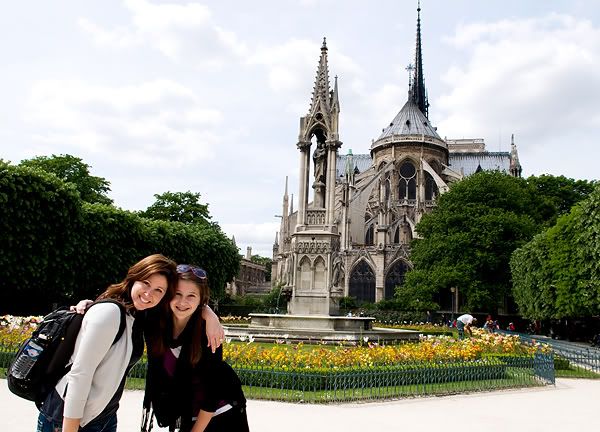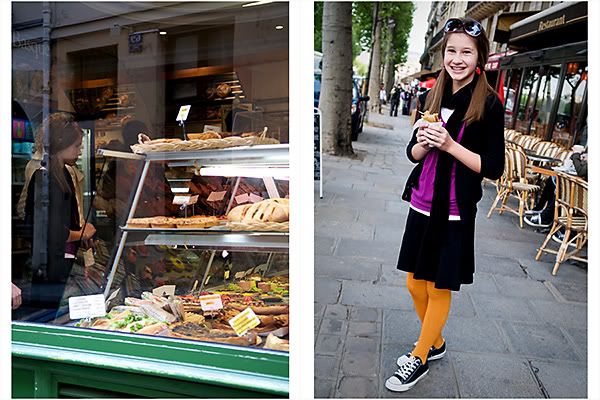 We are all about eating. And we did
alot
of it.
Good thing we walked our little patooties off or we'd have each gained 50 pounds!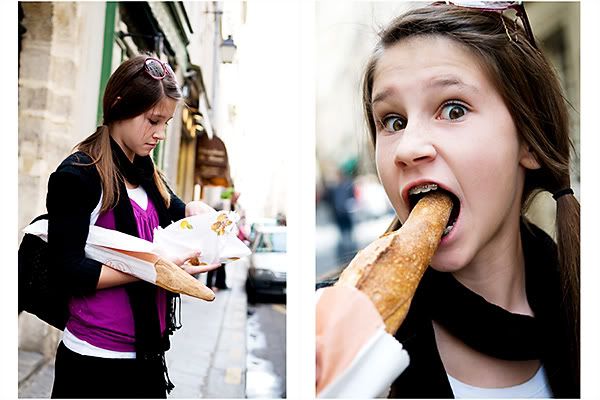 If something looked good, we bought one, or two, or three, and tried it. Eventually, Mars got comfortable enough to go in a shop by herself & buy something. You see, it was really all just an educational pursuit......all the purchasing of baguettes & pastries & crepes & quiches & glace & profiteroles au chocolat..........
Sorbet??...Sure! I'll try some!
Fresh flowers, fresh baguettes, fresh everything........France is so
cool!!!