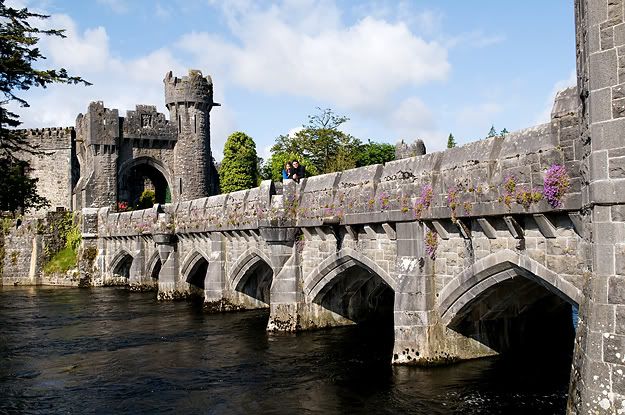 was amazing!!!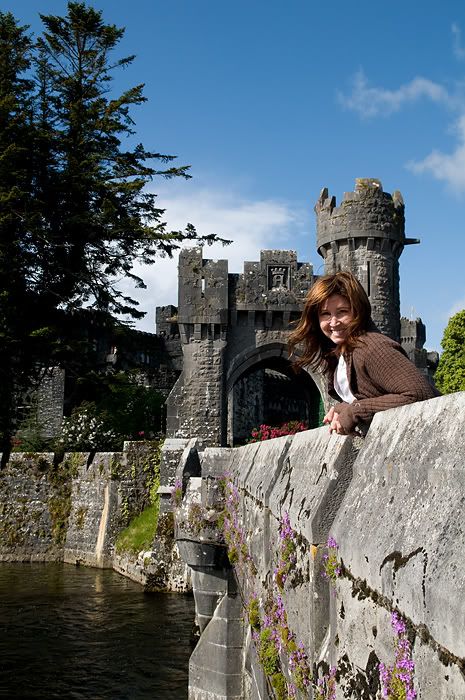 We were here three days, in the western & southwestern part of Ireland, which was SO not enough time.
Now, I had expected Ireland to be very green, of course, but I couldn't get over how green it was..........a vibrant, almost fluorescent green. In fact, I would say it is the place most opposite to Arizona. And it was incredible!!
The first night we stayed.....
.....here. At Ashford Castle. An old castle turned into a hotel.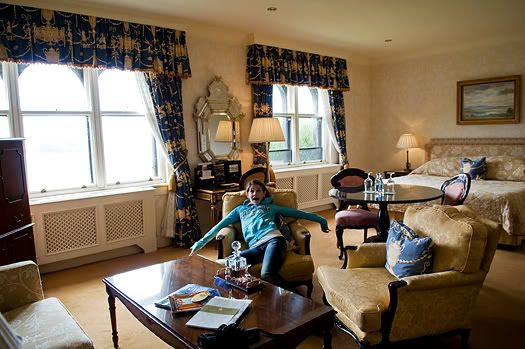 Here's our room. It was really rainy when we got in, so Mars & I took a long nap. We were so tired!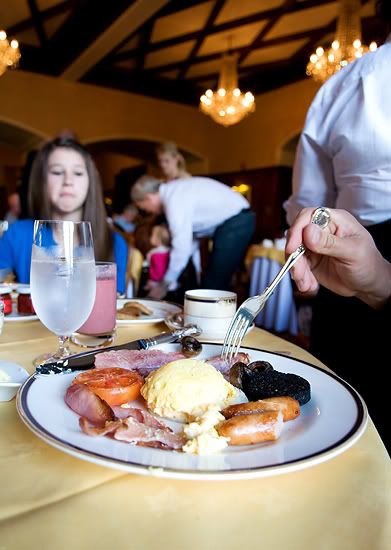 Brian tried the traditional Irish breakfast. Lots of pork & sheep products. I couldn't bring myself to order it.....not big on blood pudding.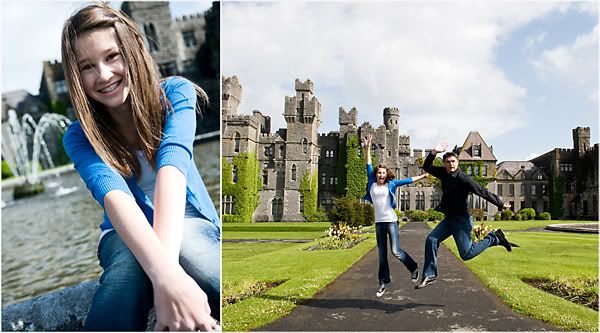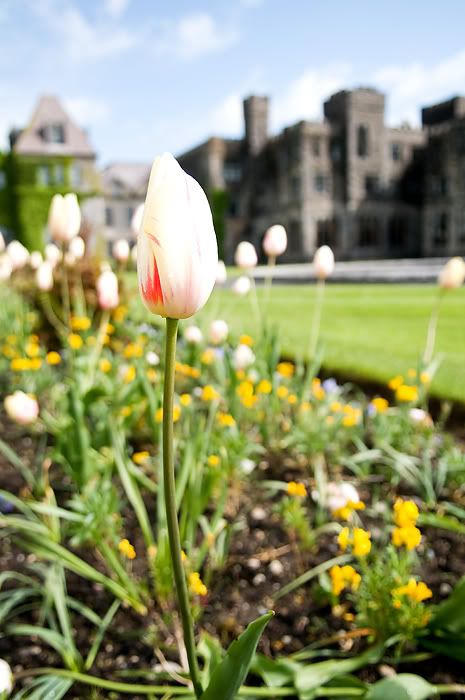 The grounds were incredible! I was beside myself with all the billions of photo-ops everywhere I looked. Marlee, the photo-victim, was less than cooperative towards the end and I had to resort to bribery, then threats.....it got a little ugly......but I was like, "How hard is it to smile for some pictures?? We're in freaking Ireland for heaven's sake!!!! What am I supposed to do? Take pictures of Brian the whole time?? This is why I brought you!!!" OK, I didn't really say all that, but felt like it sometimes. And we took her on this trip because it would be a great opportunity to spend alot of quality time with her without interruptions from little brothers & real life. And it was great to have all these shared experiences with her, and give her a chance to get out of the Mesa bubble & expand her horizons a bit.......
and
so I'd have someone other than Brian to take pictures of.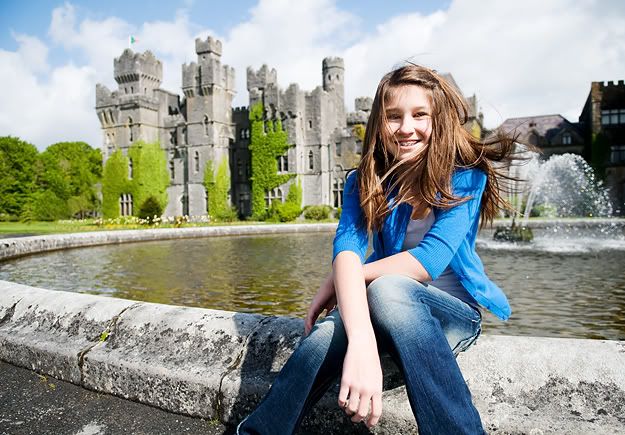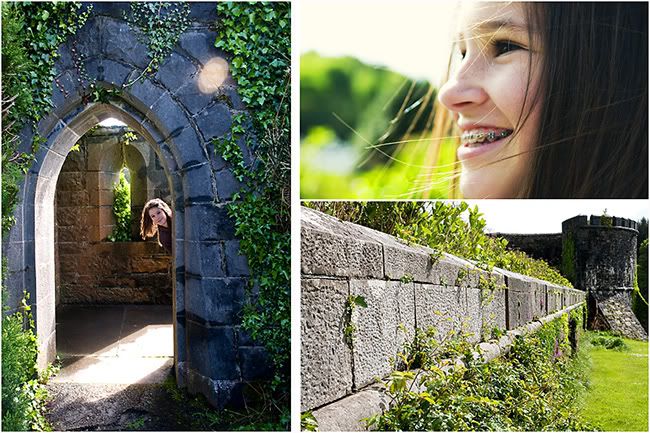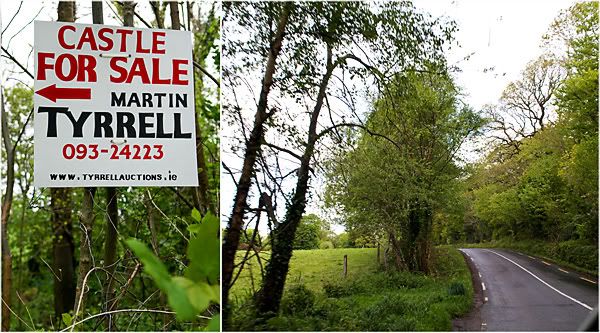 We were fascinated the first time we saw some old castle ruins as we were driving. Then, as we kept driving we'd see another one..... then another one......crumbling stone churches and castles, covered with ivy, are
everywhere
in this part of Ireland! So, so cool!!!
Brian did great driving us around. Wrong side of the car, wrong side of the street. We only hit a curb once. Not bad. And he totally had it down after the 2nd day.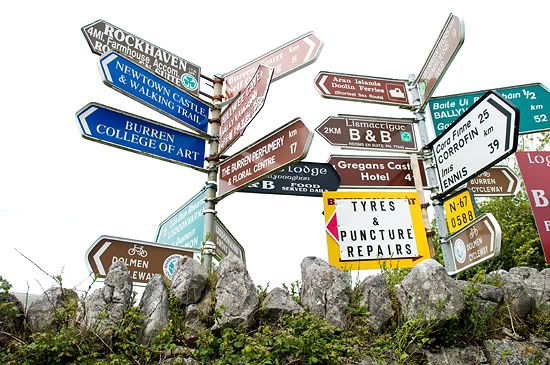 Finding your way around, on the other hand, could be a little tricky. We'd come upon signposts like this one.......hmmmm..........then in the more remote areas, the signs would be mostly in Gaellic.
The Cliffs of Moher.
There were signs like this
(below)
here & there, but you could still just walk right up to the edge. Freaky!!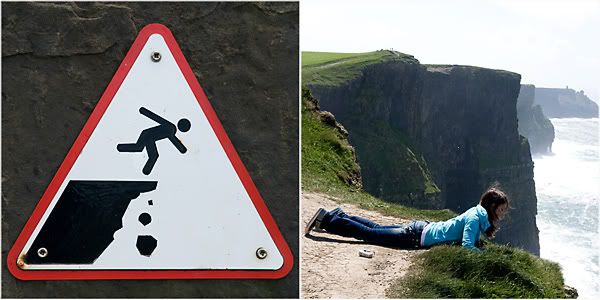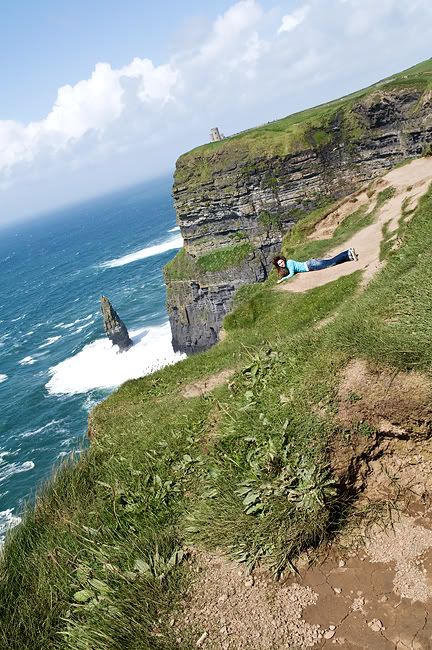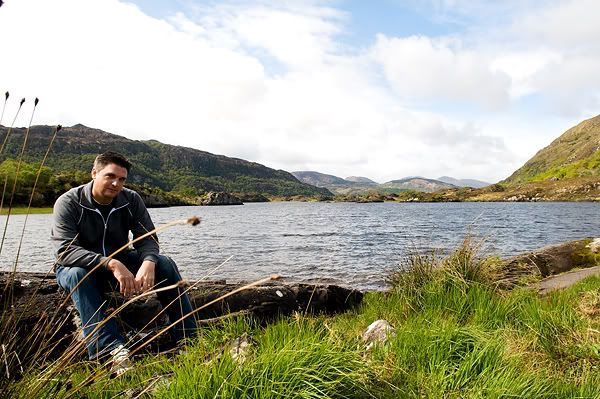 I know what you're thinking.......he should totally get into modeling.........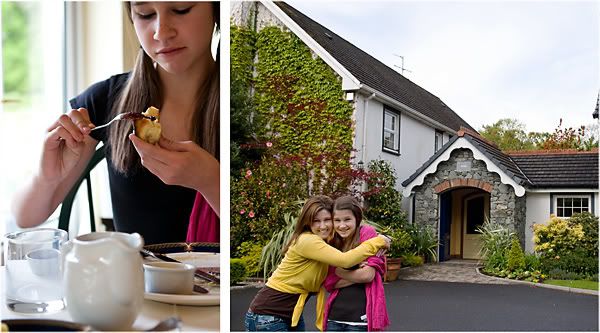 A Bed & Breakfast we stayed at near Killarney. Best scones with clotted cream
ever
!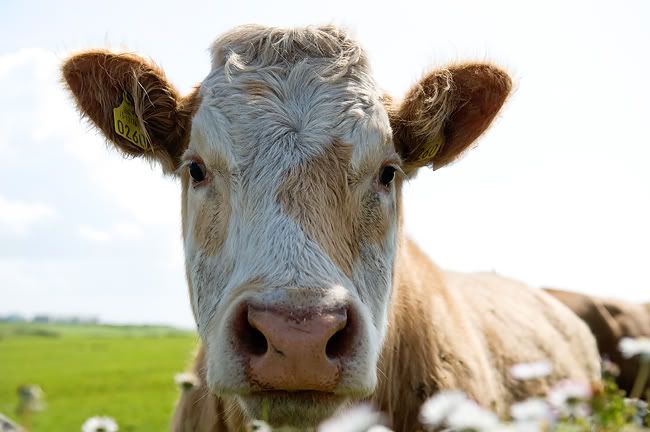 Lots of cows. Lots and lots of sheep.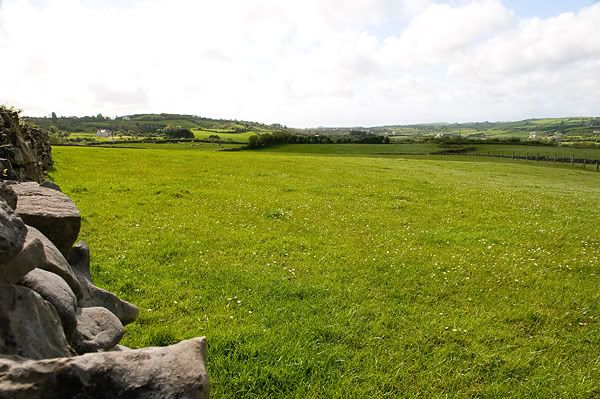 I have not messed with the color on any of these. It's really that green.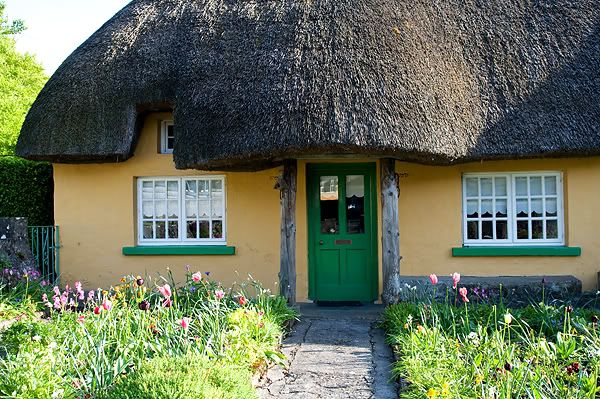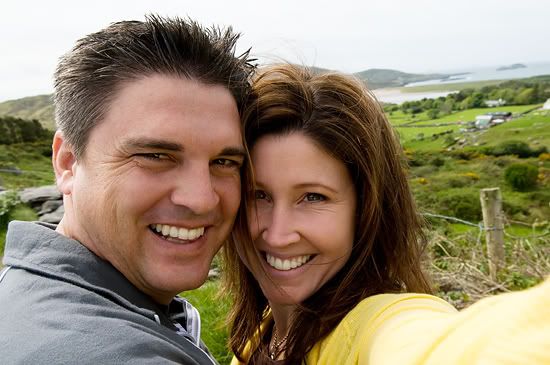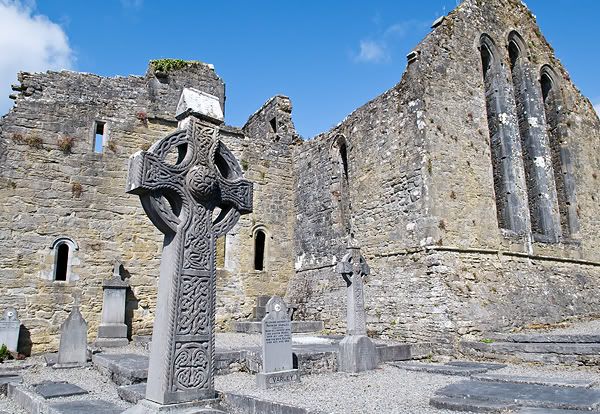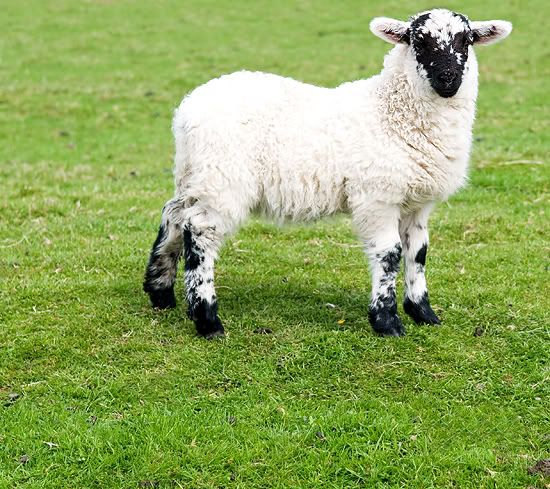 Mars & I were
obsessed
with trying to get good pictures of sheep. They wanted nothing to do with us & would run away if we got too close. I was wishing I had brought a telephoto lens!
We pulled over
so many
times to try to sneak up on them & get a close-up. This was the best I got.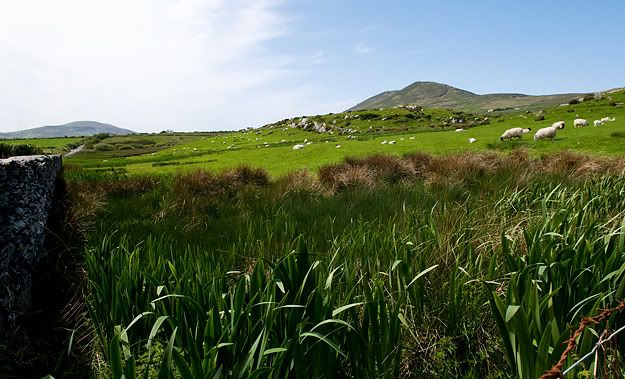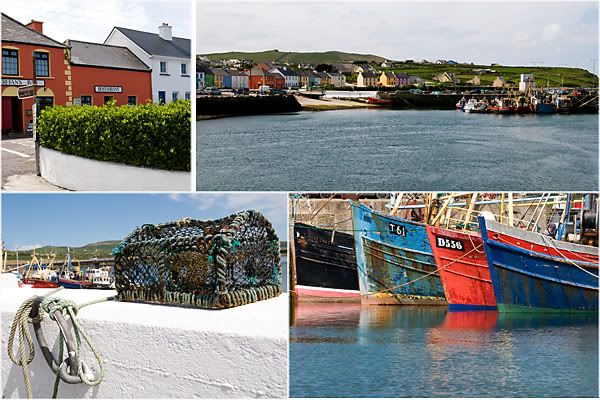 One of the little towns on the drive through County Kerry.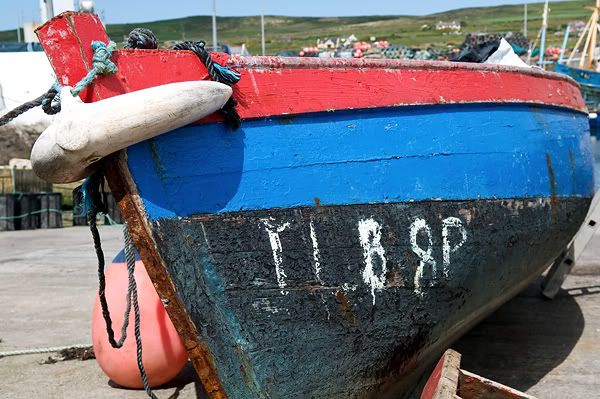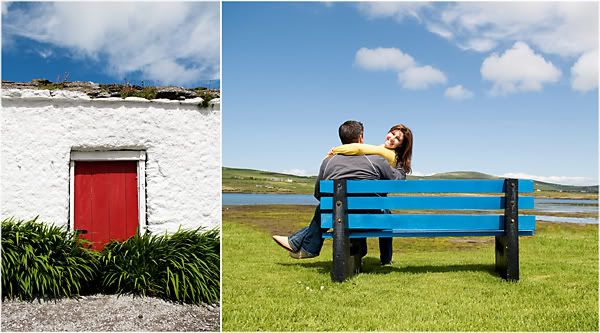 We took a side road & came upon this castle ruin.........
......just sitting there in the Irish countryside, dating back to the 1600's, just begging for us to explore it!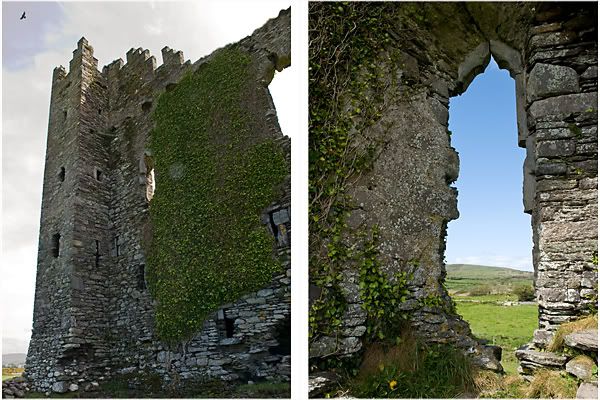 It was a trip highlight, I would say, climbing around this thing. It was fascinating.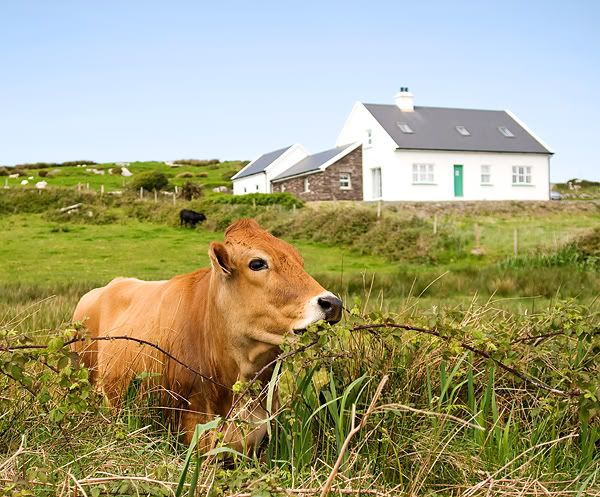 Then further down this road was
this
......
Cahergeal Stone Fort, inhabited during the Bronze Age, 3,000 years ago! And you can just walk right up to it & climb on it. It was
so cool
!!!