The leaves on our trees turn & fall not in October, but in December.
So this adds some extra fun to our kids' favorite month of the year.
Since they
love
doing their yard work chores on Saturdays.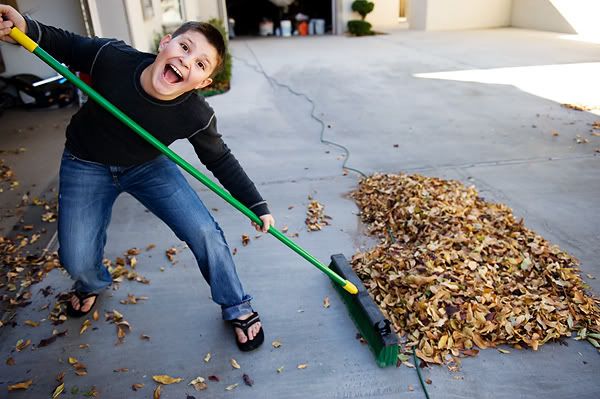 Just look at how much fun Jake is having sweeping up those leaves!