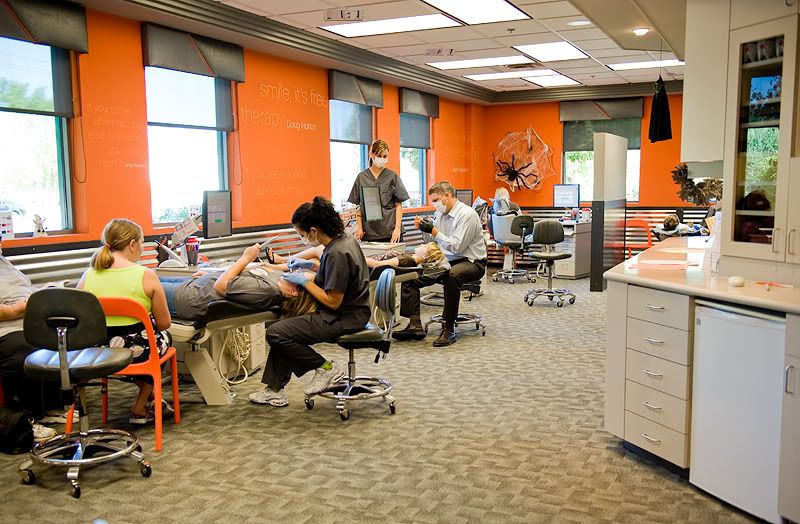 to this

awesome

place called
Garn and Mason Orthodontics!
I mean, just look at how cool it is......
You're greeted by a

super-nice

receptionist when you walk in, like Lisa.
Not a snotty or grumpy one like some offices I've been in.
And what is that

amazing smell?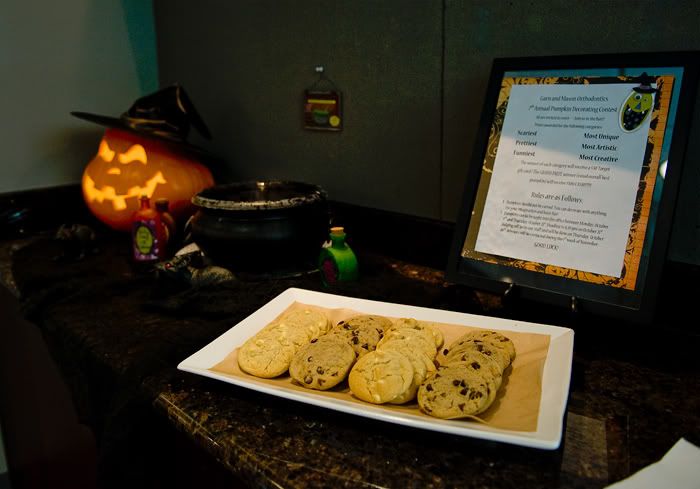 Oh, it's freshly-baked cookies

for me to partake of!!!
And the waiting room.....which is funny that it's called a waiting room because you don't ever wait very long there.....
I could hang out there

all day long

on the cool white couch and read all the good magazines they have......no old or boring ones like some offices have.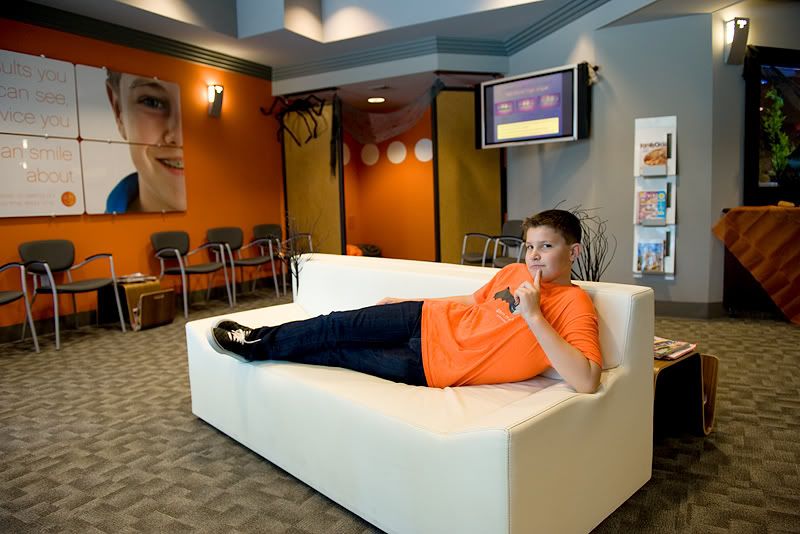 If you're really lucky, there might be someone cool like Jake there helping out.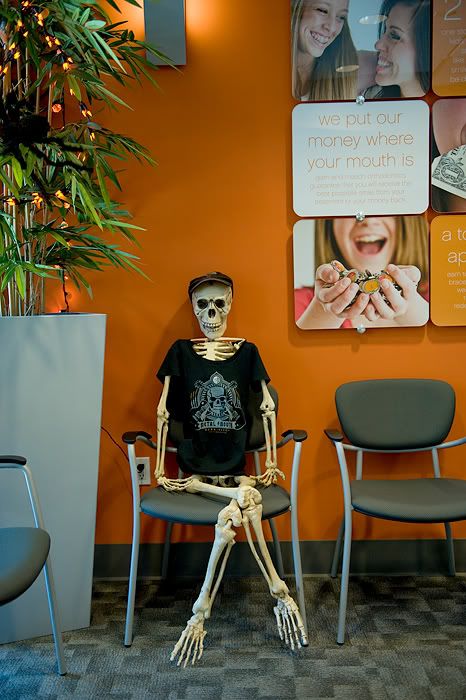 There's lots of Halloween decorations around the office right now, because

they're cool like that.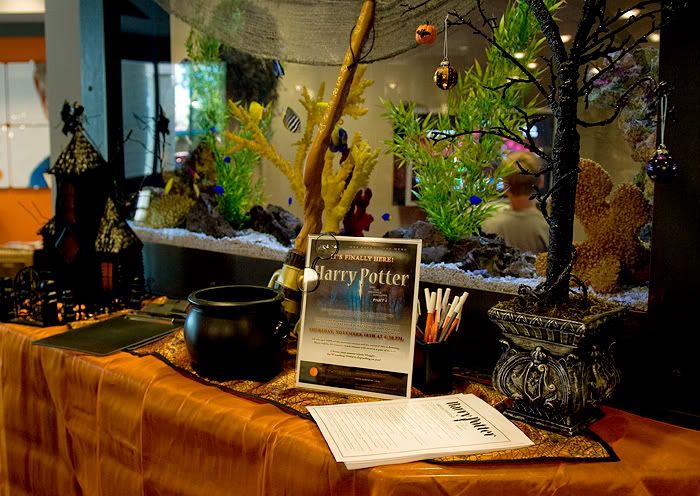 There's usually a

fun contest or drawing

going on.......
like right now, you can enter to win a ticket to a special viewing of the new Harry Potter movie, the night before its' official release!!!
And,

you can win prizes if you bring in a decorated pumpkin.....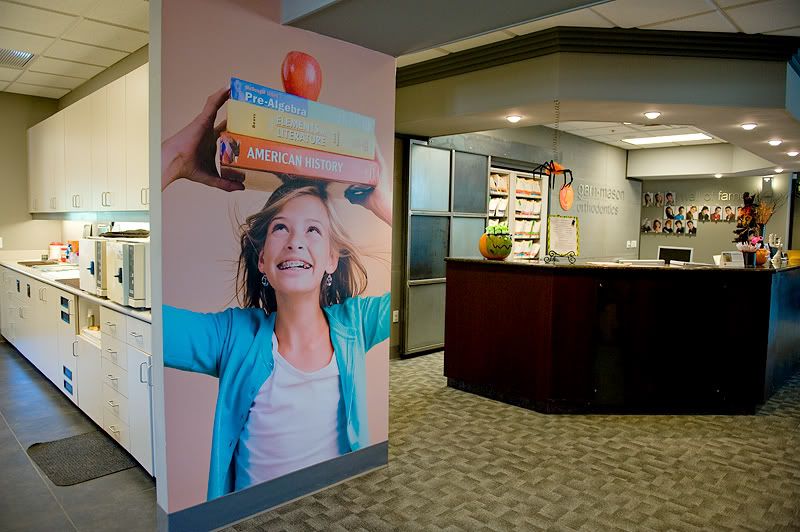 There's lots of pictures of

cute people

like Elle, for instance, all over the office.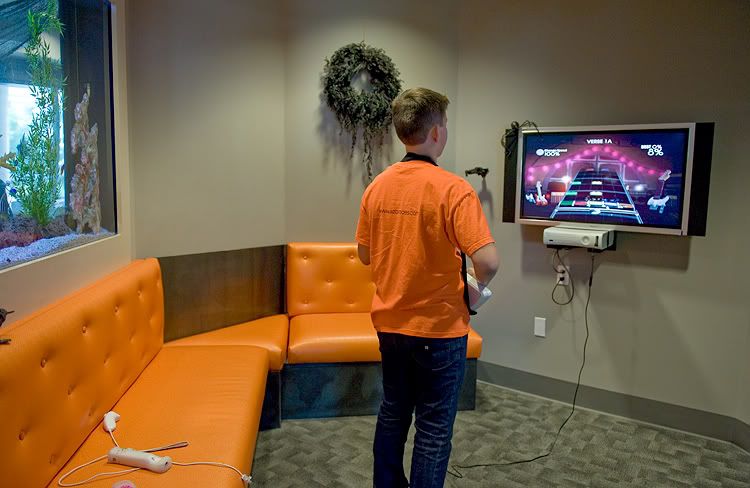 And they even have an 'on deck' room with Guitar Hero & other

cool games

to play.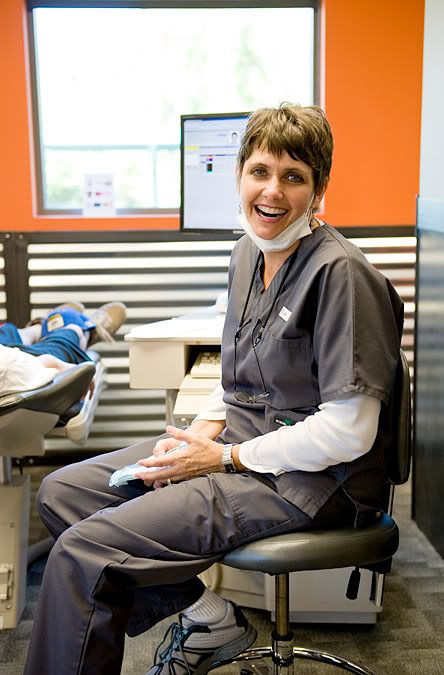 Then there's all the

fabulous assistants

that work there, like Julie, that really care about the patients, and are really nice, too.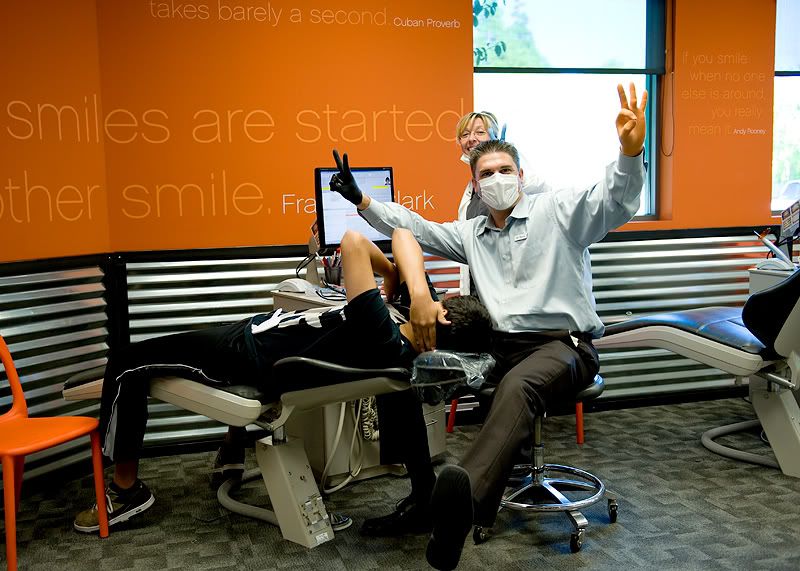 Then,

to top it all off, you get a doctor like

this guy

to help you get your

perfect smile!

(Notice the black & orange gloves for Halloween. That's how fun they are there.)
I may be just a little biased, but
why would anyone go anywhere else?!!!!!