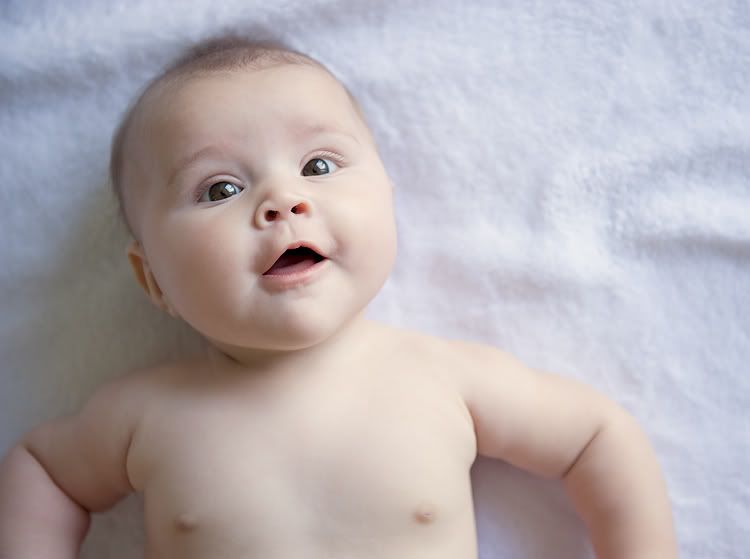 is

5 months

all of a sudden!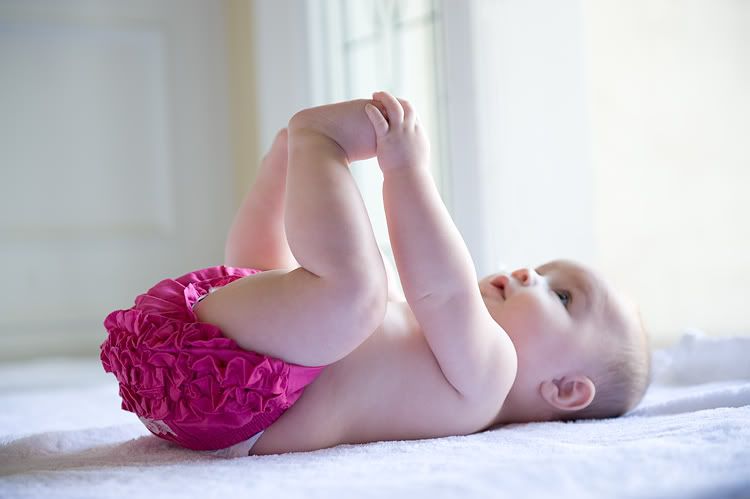 She's been busy discovering her toes....
And practicing her back-bends.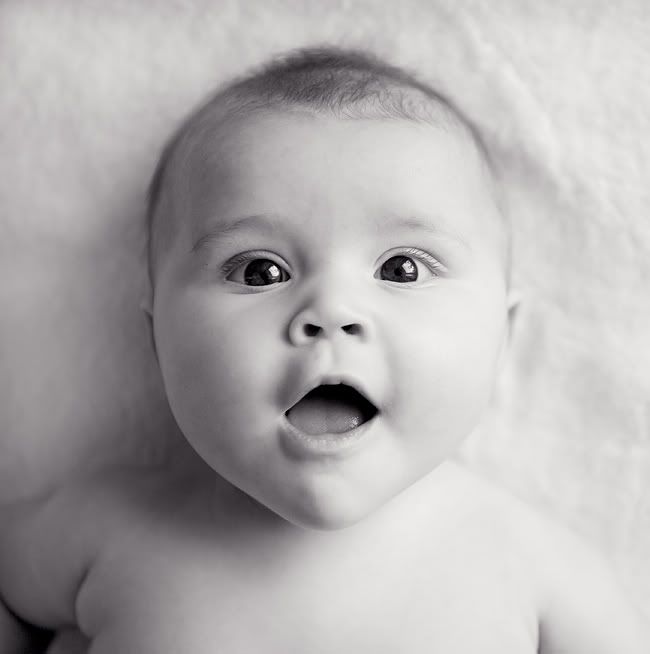 She can roll over and grab toys & hair and

tries to eat everything!
She's so yummy, I just want to eat her!
This is the stage where I tend to think that I want to have another one right away because I'm so head-over-heels in baby love. It's happened with every one of my babies. Like a temporary insanity. Then it passes.
I just wish this stage could last forever.