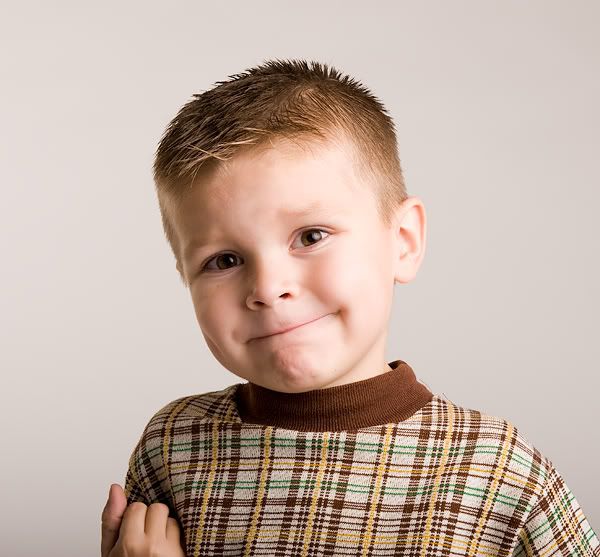 When I ask Gus to smile, I get something like this...........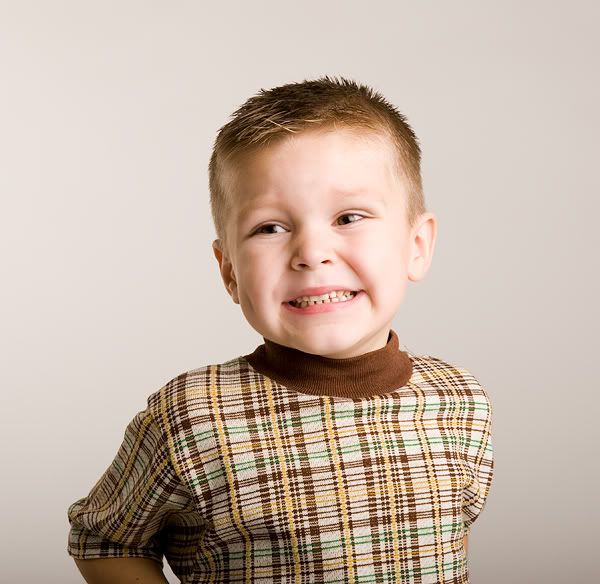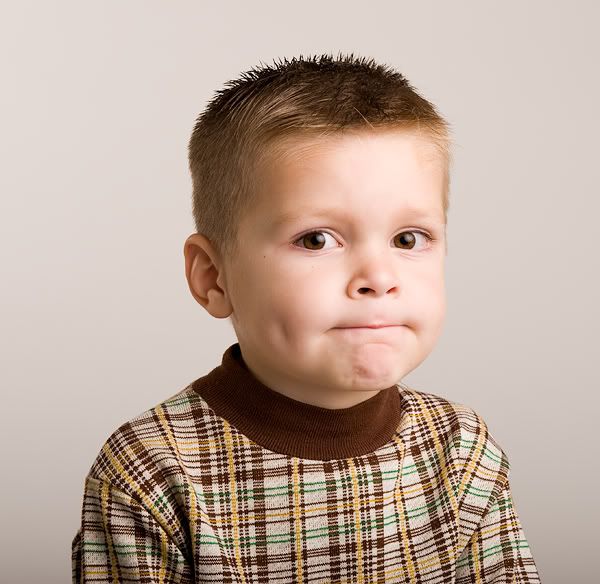 I love this littlest guy of mine.
I'm also lovin' his genuine 1970's polyester shirt.
I found it in a thrift shop.
I
think Brian was wearing one just like it in his 3rd grade school picture.
Maybe it is the same one?