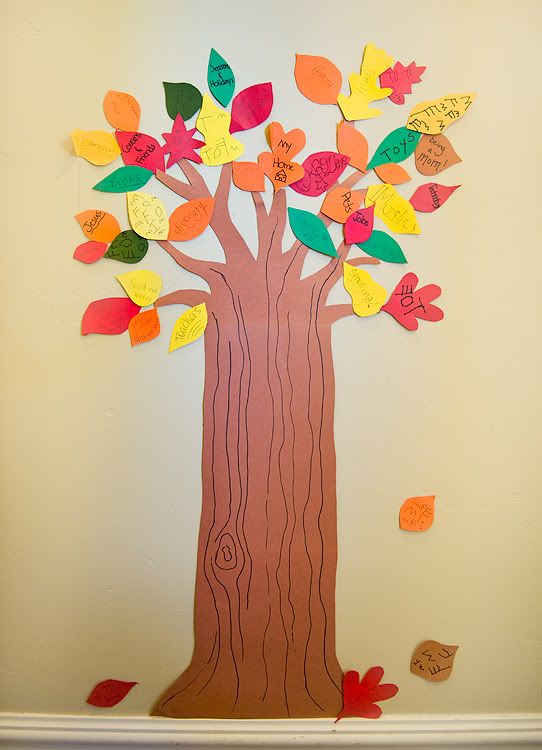 There's so many more we need to add.
Gus wrote his in heiroglyphics. But they all mean something to him.
I'm thankful for my new dishwasher & new garage door opener, both of which broke the same week. Oh, how we take things for granted until they're gone.
I know I'm a bit sarcastic on this blog, but I'm just trying to be true to who I am. I'm not one for spiritual-speak, but that doesn't mean my faith doesn't run deep.
That being said, I am

so thankful

for my entire blessed life.
The good, the bad, and even the ugly......it's only made me stronger.