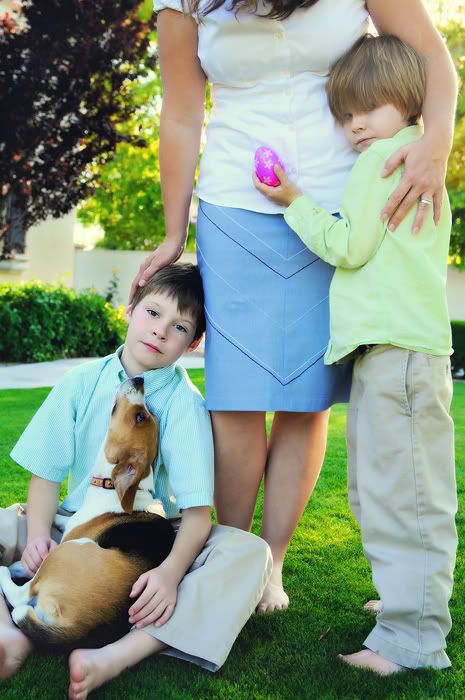 Getting off to church Easter morning was a little hectic, especially since Brian had meetings........yah...meetings on Easter morning!........so we didn't have enough time for the traditional Easter Sunday dress pix of the kids. I'm sure they were so bummed. And it's just as well, since I didn't get around to buying any cute new Easter Sunday clothes.........
.......and yes, I know Zane needs a haircut.
It was a beautiful day, so we hung out on the front lawn after a big Easter dinner........