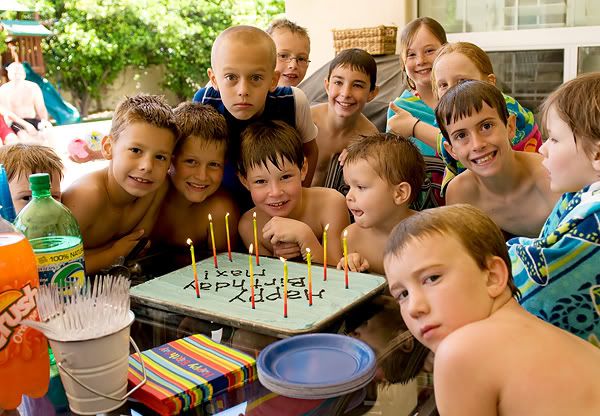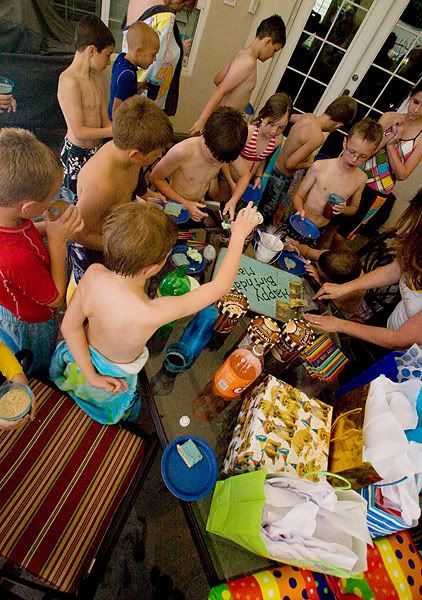 Swim party!!
We heated the pool to a nice 80 degrees. It was a beautiful day!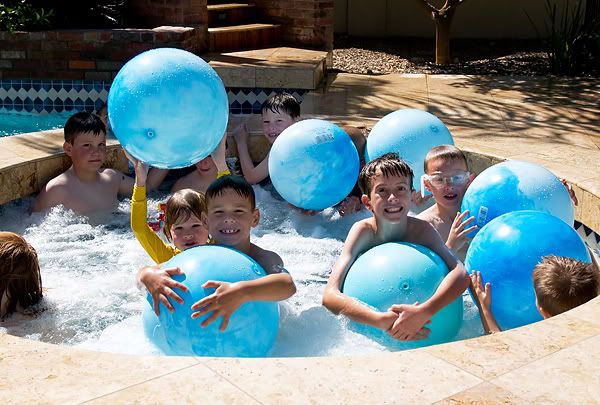 A big blue ball for everyone! It was alot of bang for the buck.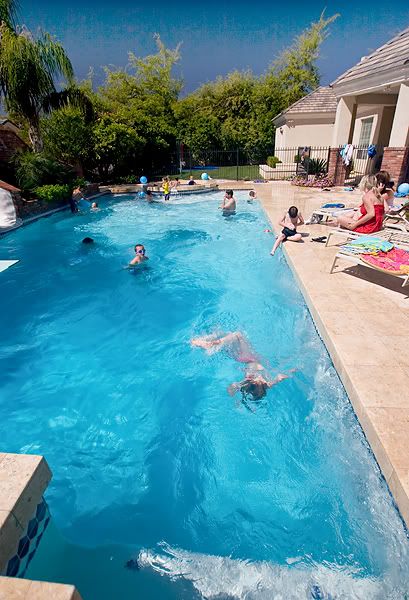 Water balloons, a warm swimming pool & a sheet cake.
What more could a guy ask for on his birthday?
.......maybe some more Legos?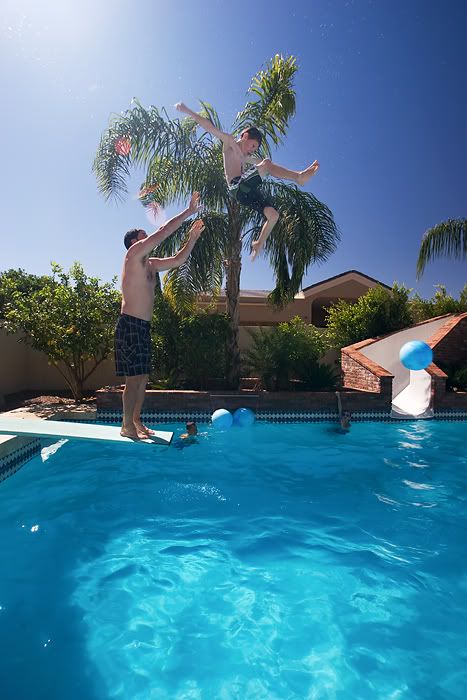 Look at how strong my sexy man is.........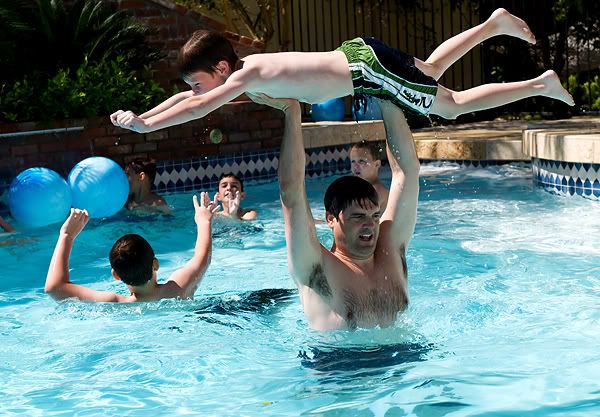 Brian always gets a good workout in the pool, because the kids constantly want to be thrown around.