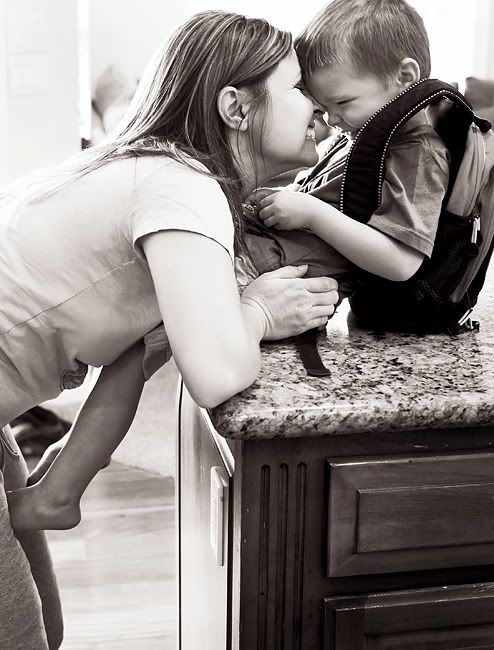 "

Enjoy the little things,
for one day you may look back
and realize
they were the big things."
- Robert Brauit
This quote is so inspiring to me. I have it sitting next to my computer.
But sometimes I wonder just what, exactly, are the little things? For apparently, one day, I will miss them, and look back longingly......and maybe with regret......if I didn't enjoy them.........these little things that hold the bigger meaning of my life.
This is a warning.
This gives me anxiety.
I don't think I am enjoying the little things enough.
It's hard when there's just so many little things to do & say & listen to & enjoy!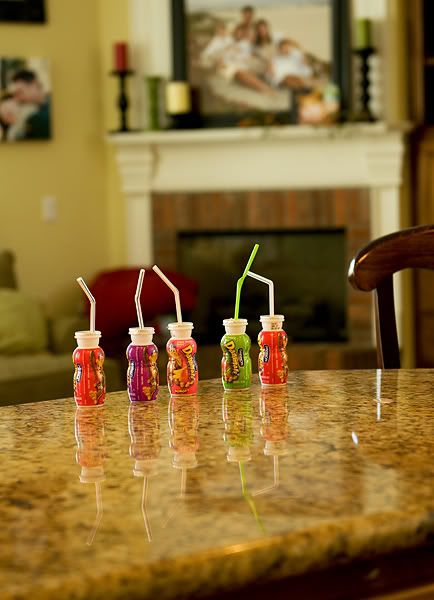 Gus made himself some lunch yesterday. I walked into the kitchen & found
this
. All lined up & empty, just like this. Too funny. Was this one of those little things that I'll miss??
Maybe.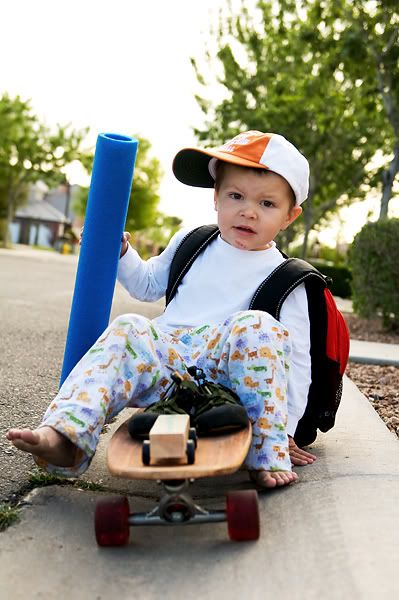 And then there's this scene.
Every morning.
It was cute the first day.
No so cute the next day.
Now it's a serious annoyance.
Gus wants to go to school in the morning with the big kids.
So he packs his backpack with all sorts of random items he finds
(when we're missing something we'll usually find it in his backpack) ,
lately he has to have a baseball hat on, then he'll load up a skateboard with more random items, then heads down the street to school.
He's such a determined little punk.
And when he's got plans, he's not easily deterred.
I used to be able to lure him home with popsicles. But that's not working so good anymore.
So I'm in my pajamas, in the street, trying to get this kid & all his stuff back home..........for a half-hour...........every morning.
I don't think I'm going to miss this little thing.
Or maybe I will.
Maybe I'm just too close to the situation to see it for what it is.
This is why I blog.
Hopefully I can look back and enjoy it later.