It took the Bakers coming in town for us to go to our first Spring Training game.......the Mariners, of course.
We got lawn tickets & sprawled out in the sun with our hotdogs & Cokes & churros & slurpees......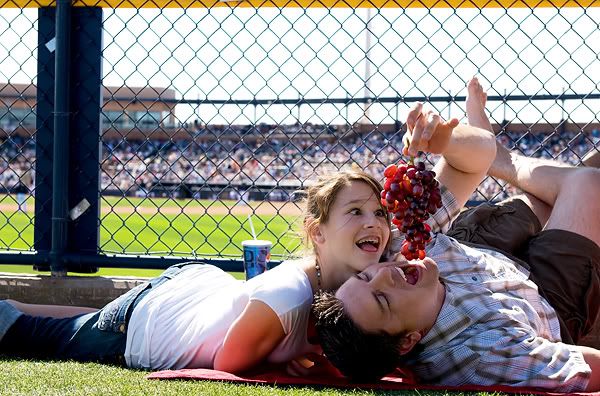 ........and grapes.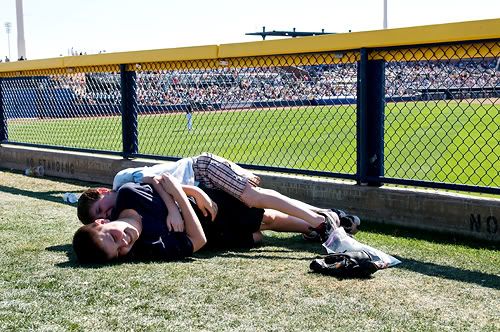 I think Jake & Max did
this
the whole time.
I
love
Kate's freckles.
Maybe I was just super hungry, since I'm not a hotdog person, but these hotdogs were AWESOME!!! I'm craving one right now! Weird.
We were cracking up at Zane.
He found himself this little pocket of shade & set up camp.
Keaton's the biggest baseball fan of us all. He was diggin' it.
(notice Jake & Max still fighting in the background)
It was so, so fun. I can't believe we hadn't done this sooner. But it was hanging out with the Bakers that made it so super fun.
We had a GREAT weekend with you guys!