This is Gus as he usually is.
No attempts were made to clean him up (obviously) or any wardrobe help.
This look is typical for him.
Pull-Up. T-shirt. Messy face. Fave toy-of-the-day. Aftermath of candy or gum he's found from either rifling through my purses or searching Marlee's room.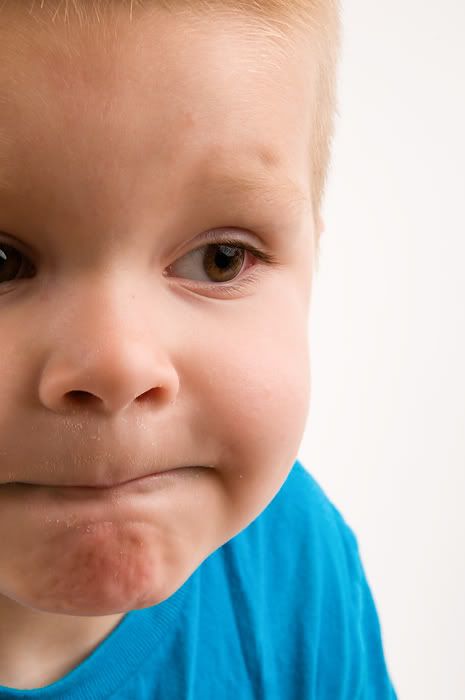 I love this little face!!!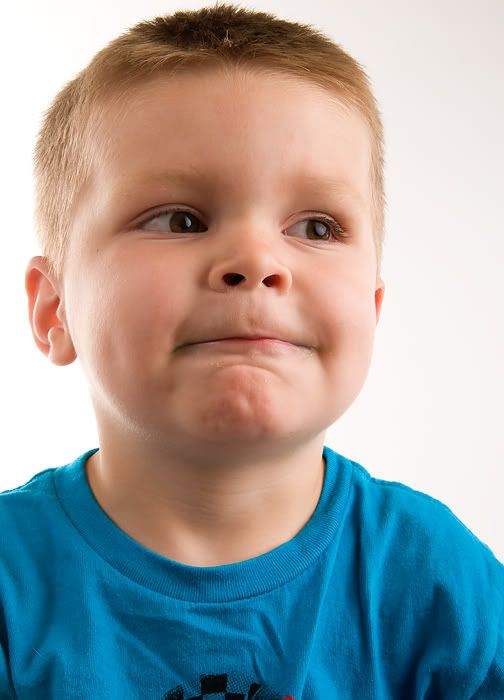 He likes to hang out by me on Tuesdays when I'm taking 'Wall of Fame' headshots......
.....like this.
So I usually end up taking test shots on him.
He's all for it, but refuses to ever look right at the camera.
I just got back from back-to-back Family Reunion & Girls Camp, and
holy crap
Even if it is
110 degrees!
And I've got hundreds of pictures to go through........after we go see Harry Potter & hit the Nordstrom Anniversary Sale!!