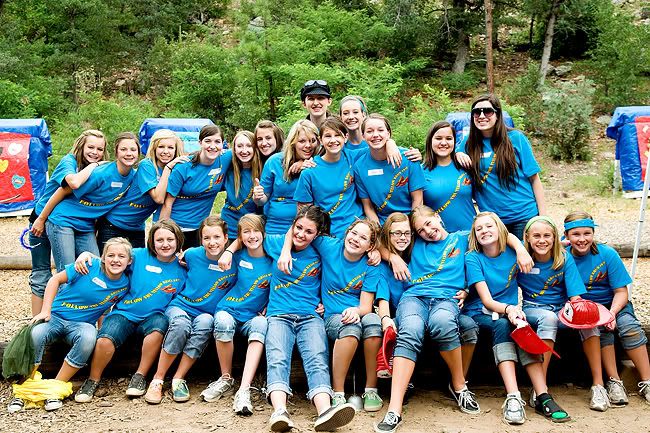 .....and Yay for Girls Camp being over & sleeping in my own bed.......and air conditioning.......and shower access.........not that it wasn't
totally fun!
Because it was.
I laughed harder than I have in a long time.
And I danced harder than I have in a long time.
And I saw more gigantic bugs than I have in a long time.
And we ran into more skunks than I have in a long time.
And this was the first time I've been at camp with Mars. In fact, it was the first time I've been to Camp LoMia since I was 12 years old!!!
......And I don't believe there has been any improvements to the cabins since then.......nothing........nada. A little too rustic for my taste.
To be honest, I really had to fight the urge to secretly pull out my cell phone that first night & call Brian & beg him to come up & get me & take me home, like a little girl. Pathetic, I know.
But it was good for me. I feel I'm much tougher now. I've grown.
But the truth is......I absolutely love these girls!!!
They are all so talented & clever & sweet & smart & hilarious & seriously super fun!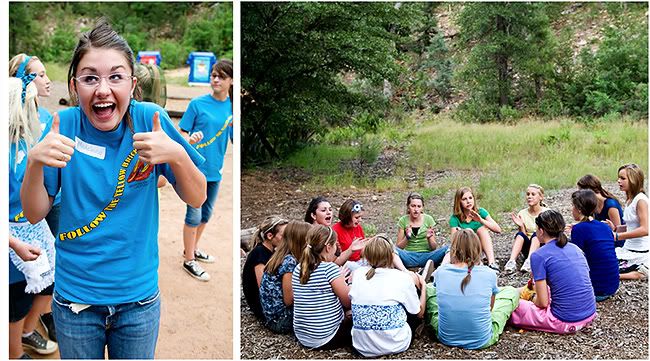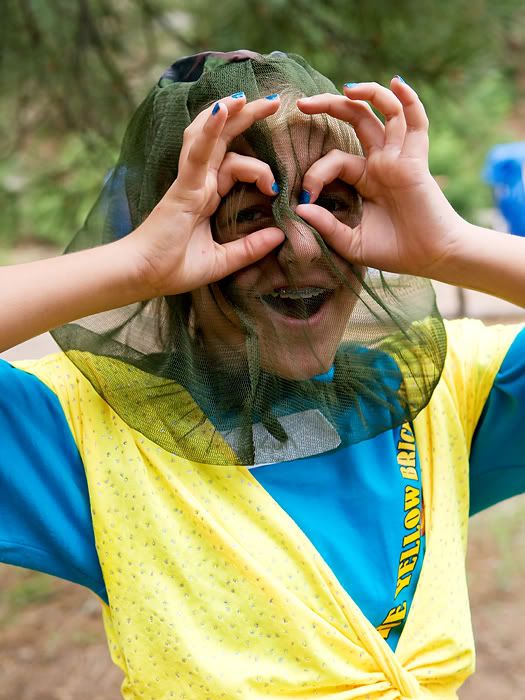 Brekyn
killed
me with her bug net she wore the entire first day.......and she'd be constantly spraying bug repellant around her......
so
funny.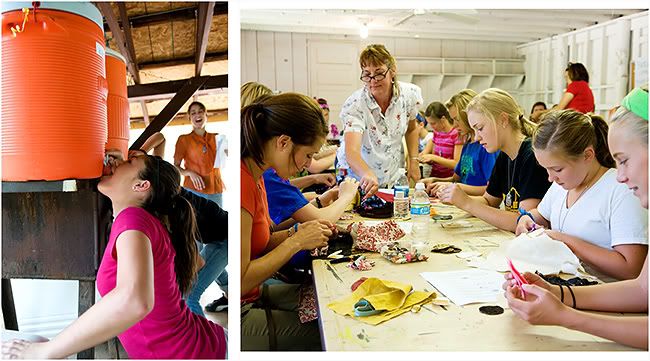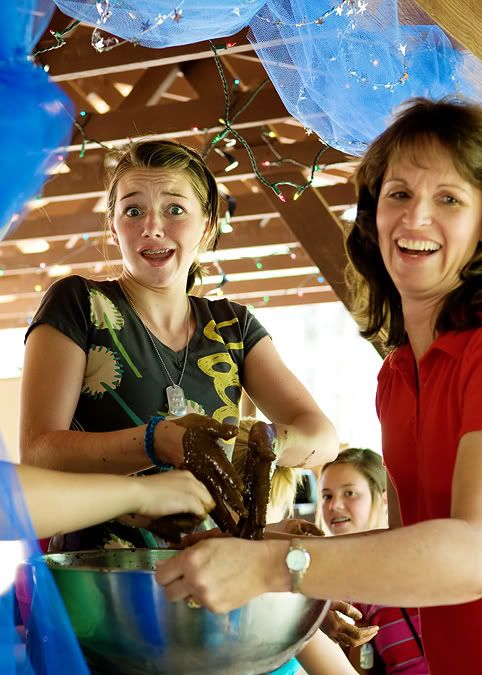 We had a day of awesome classes. The preparation that goes into all of this is amazing. I was so impressed. And I'm also really hoping I never get called to be a Stake Camp leader.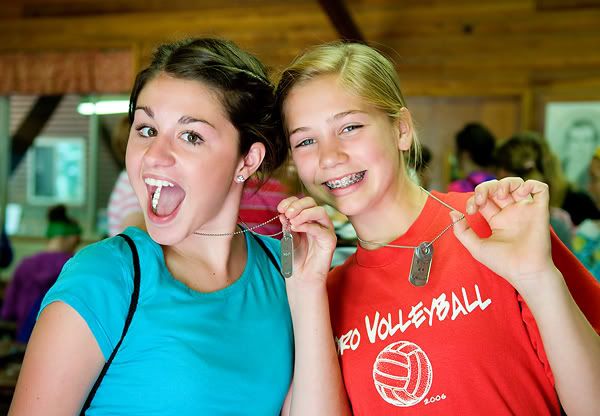 Getting ready for.....
Glamour Night!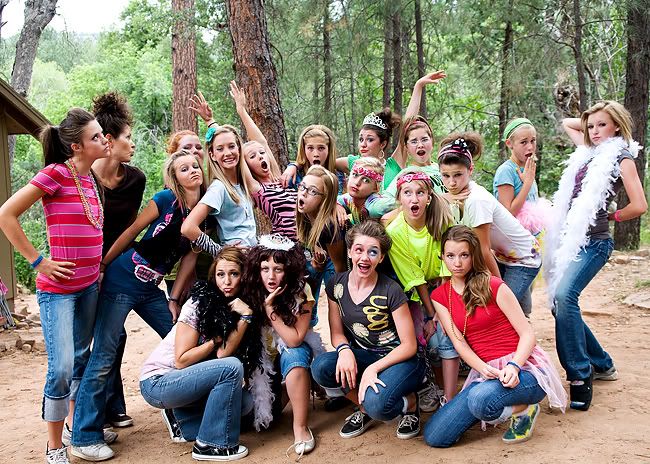 Ready for the big dance.
I learned some new hiphop moves & pulled out some of my old 80's moves. Good times.
I'm also lovin' that I was always the one taking pictures so that I'm not in any of these.

Smokin'
hot
! ...
especially the scab on her forehead from running into the side of the swimming pool.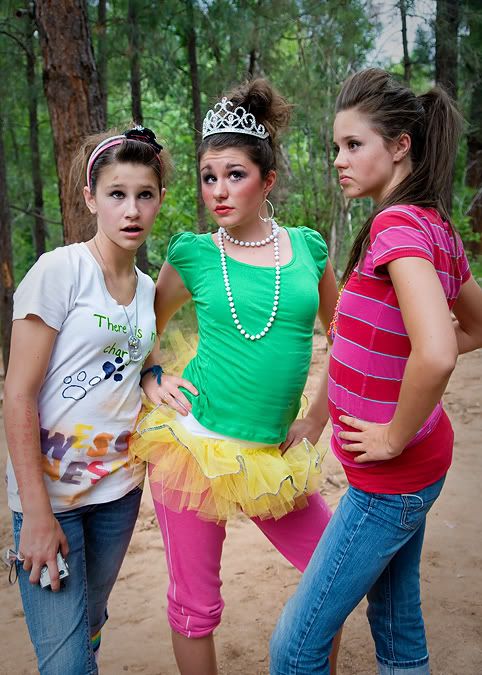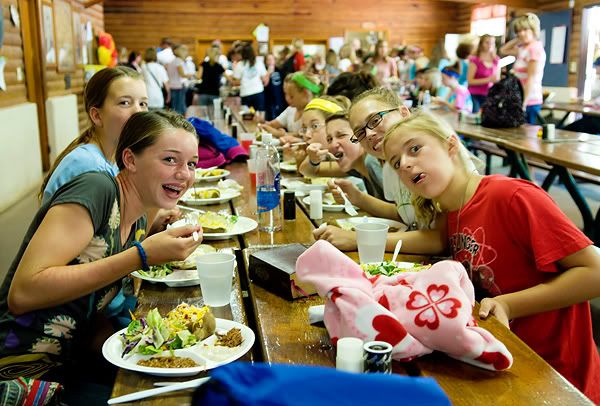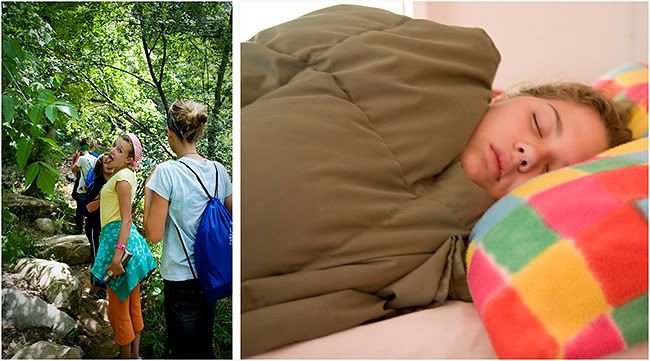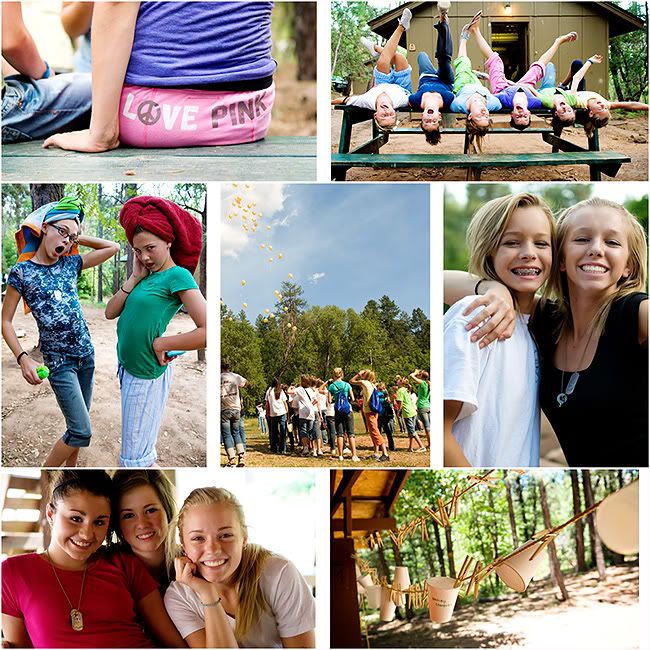 We love our super-cool bishop.
Camp Sunday fashion.
Aaaawww! Our awesome sweltering, bug-infested cabin. I even got a top bunk. So sweet.