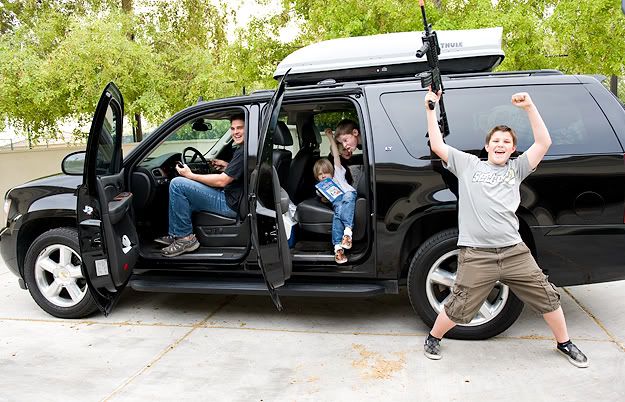 ..........that Father & Sons campout weekend is probably my most favorite weekend of the year???
Poor Brian was in charge of the whole thing this year too.
He pretty much collapsed on our bed (without taking a shower first - gross) when he got back.
But the boys...........they
loved it!
Mars & I went shopping & went to dinner & slept in & enjoyed the
peace and quiet.
Man! It was great. (Though much too short)
Only about 363 days til the next one!
Not that I'm counting.