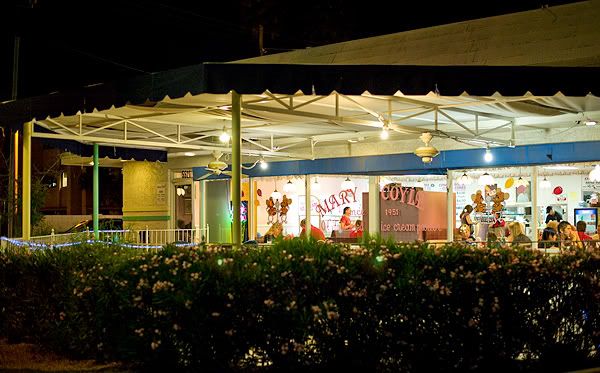 ...........Mary Coyle's Ice Cream Parlor.
This place holds some great childhood memories for me. Specifically of my Grandpa Doyle.
He liked to take his grandkids here because it was one of his favorites.
He had such a big personality. Always the life of the party. You always knew when he was around. And I always felt special just being around him.
He passed away about 12 years ago & I miss him dearly.
I haven't been to Mary Coyle's since I was a kid, and last Saturday as we were passing through Phoenix on our way home from Marlee's volleyball tournament, we decided to look it up & stop by.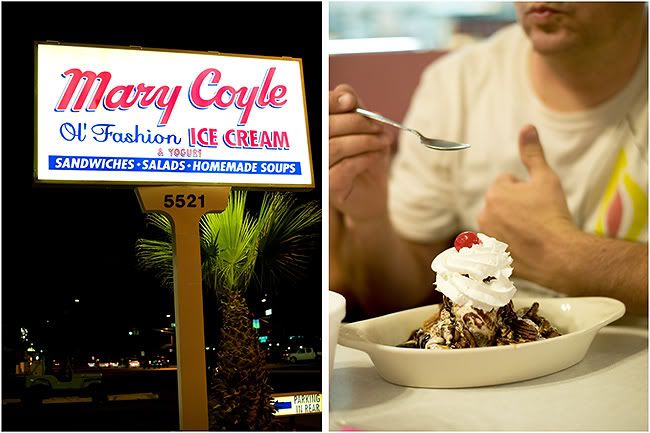 It's a classic old-fashioned ice cream parlor (opened in 1951), which are hard to find these days.
Pink striped wallpaper & everything!
And it was just as yummy as I remember it.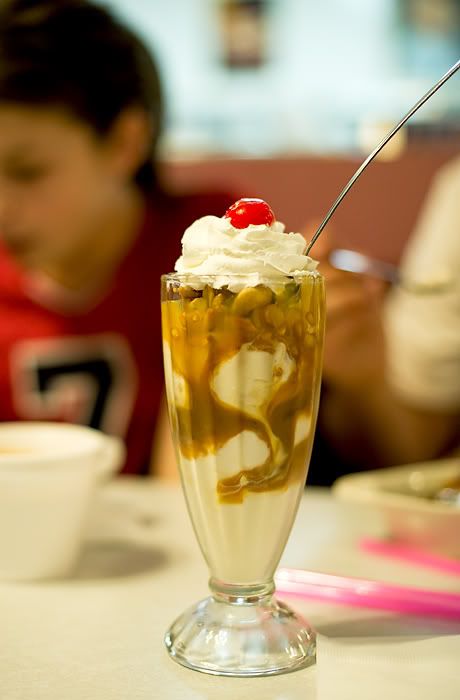 the Caramel Cashew sundae