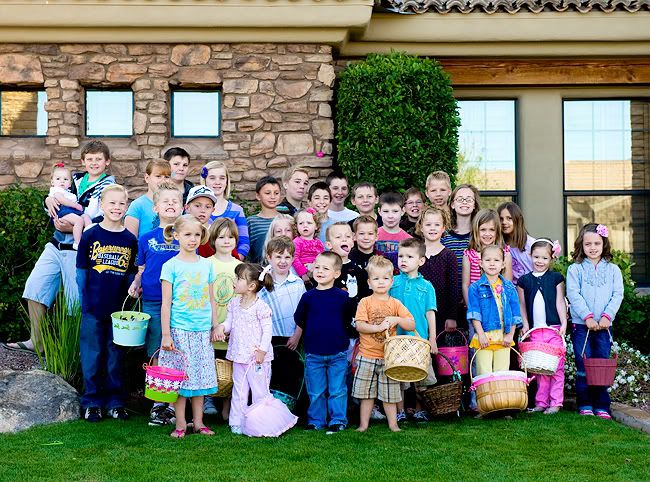 Our annual neighborhood Easter egg hunt is shrinking a little each year as all the kids grow up.
I don't like it. I don't like it at all.
So I'm doing my best to keep our neighborhood young by having this baby.
No one else is willing to help me. Chickens.
This poor baby will be the only one born this year in our area.
I'll have lots of babysitters to choose from, though.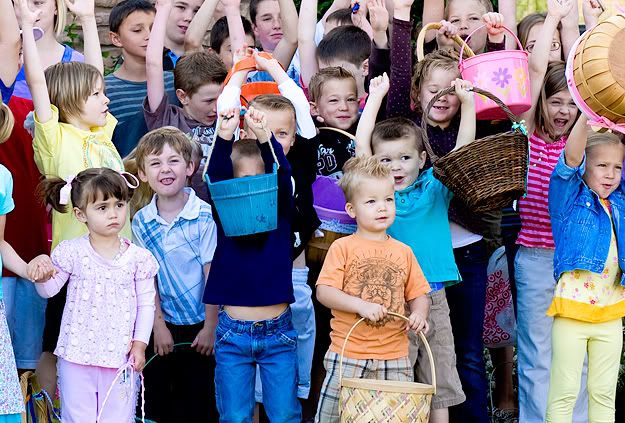 LOVING Gus's face in this pic. WOO HOO!!!